The Original Gentleman Jack
Anne Lister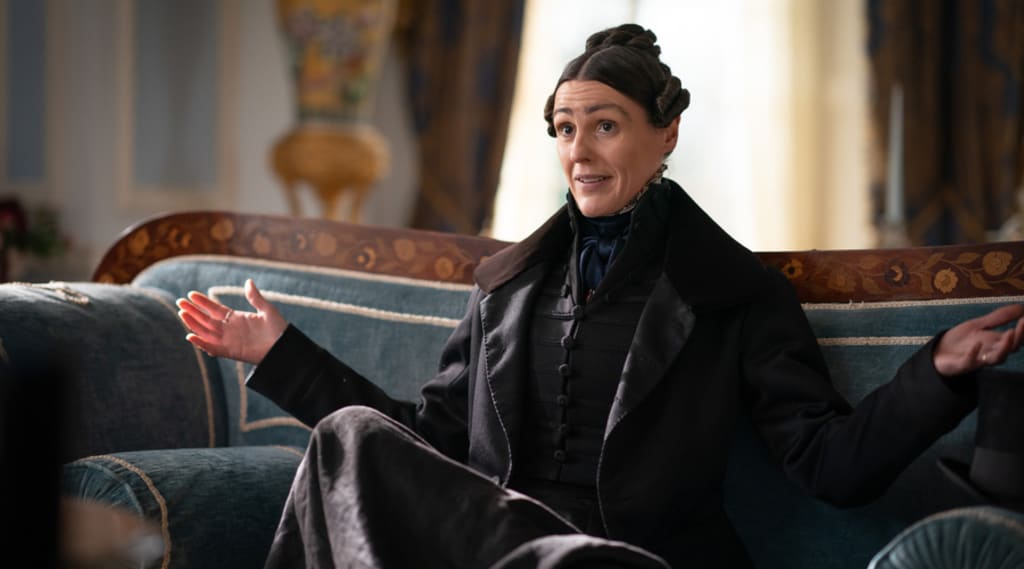 "Gentleman Jack"
The series "Gentleman Jack" is actually based on a true story. The drama is based in 1832 in West Yorkshire, England, (the cradle of the evolving Industrial Revolution). It is here that landowner Anne Lister is determined to save her ancestral home, Shibden Hall. Bucking against society's expectations, "Gentleman Jack" refused to marry, dressed in black from head to toe and 'charmed' polite society. She was called "Gentleman" because she wore a top hat (as well as being in business), and"Jack" because — it was the Victorian nickname for lesbian.
The drama 'examines' her relationships with her family, the servants, tenants, competitors and 'girlfriends'. The costumes are beautiful! The fact that it is based on a true story makes the drama all the more interesting.
Anne Lister was born in 1791, and she was the second child and eldest daughter of Jeremy and Rebecca Lister. There were four sons and three daughters, but only Anne and her younger sister Marian 'survived' past 20 years of age. Anne was partly educated at various schools and at home. During her stay at the Manor House School in York, Anne shared a room with Eliza Raine. The two young girls 'fell in love', but Anne was asked to leave after two years. Eliza was hoping to live with Anne after she had finished her schooling, but Anne had moved on and 'fallen in love' with other young ladies.
Unlike the men, it was not illegal for women to 'love' other women in the Victorian Era. Letters written from one woman to another would be 'intensely romantic', and women lived 'together' (sometimes as 'man' and wife) and it was accepted. The women who preferred to take on the male role, called themselves "softly gentleman-like", even when wearing men's clothes.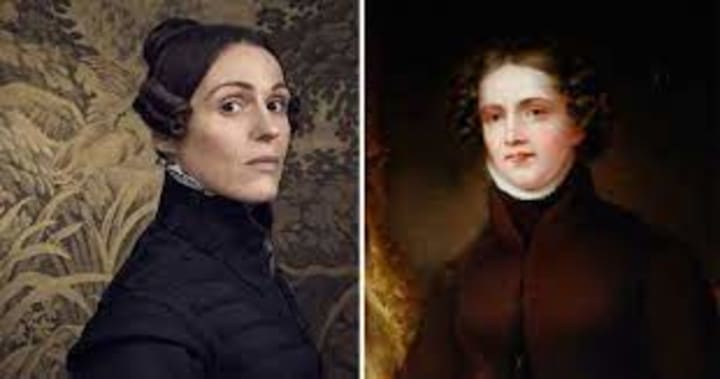 Thankfully, Anne Lister kept diaries, which give us an insight into the world of Victorian lesbians. She inherited the Shibden estate and its wealth, which allowed Anne a measure of freedom to live as she wished to. As well as this, Anne received income from her other business ventures, which enabled her to renovate Shibden Hall and to travel through Europe. The library at Shibden Hall was a love of Anne's, and she renovated it into a much larger library, adding a Gothic tower to the main house, for it to be her personal library. Anne also had a tunnel built under the building to allow the servants and staff to move around without disturbing her.
Anne travelled extensively through-out Europe, with family, girlfriends and Anne Walker, whom she 'married' in 1834. The two women took Communion together on Easter Sunday, and this became their 'wedding day' (although this was not legally recognised). The 'couple' lived together until Anne Lister's death in 1840. All through her life, Anne was a devout Anglican and she remained a Tory, because she was "interested in defending the privileges of the land-owning aristocracy".
On 22nd September, 1840, Anne Lister caught a fever and died at the age of 49. She is buried in Halifax Minster. The estate was left to Anne's paternal cousins, with Ann Walker receiving a 'life interest'.
During her life, Anne wrote a five million word diary. The diaries began in 1806 and turned into 26 quart volumes. Around one-sixth of these diaries are written in code, combining: the Greek alphabet, the zodiac, punctuation and mathematical symbols. These diaries 'contain' Anne Lister's life — her affairs, her ways of seduction, her thoughts about the weather, social events and her business interests. From the diaries, we learn a great deal about the social, political and economic events of the time.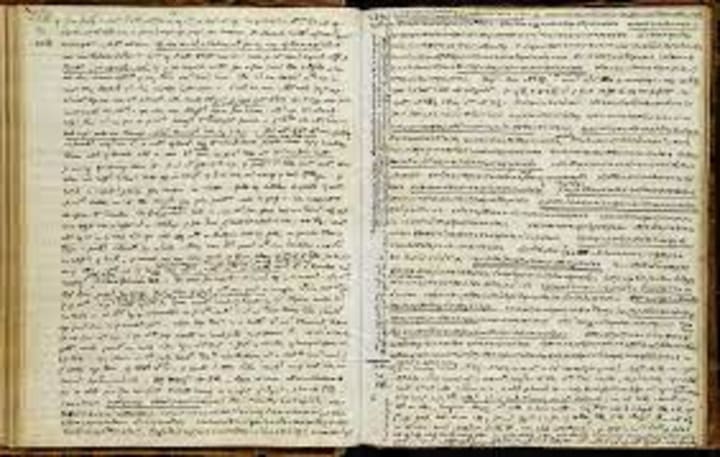 She was known as 'the first modern lesbian' and yet her 'lifestyle' was well-hidden at the time. So the drama "Gentleman Jack" is actually based on Anne Lister's life. If you love all things Victorian, the drama is worth a watch and the diaries are worth a read.
Humanity
About the author
I love all things Earthy and Self-Help
History is one of my favourite subjects and I love to write short fiction
Research is so interesting for me too
Reader insights
Nice work
Very well written. Keep up the good work!
Top insight
Easy to read and follow

Well-structured & engaging content
Add your insights