The Courageous Jewish Man Who Escaped Auschwitz to save Thousands
The teenage prisoner 44070 who defied the Nazi's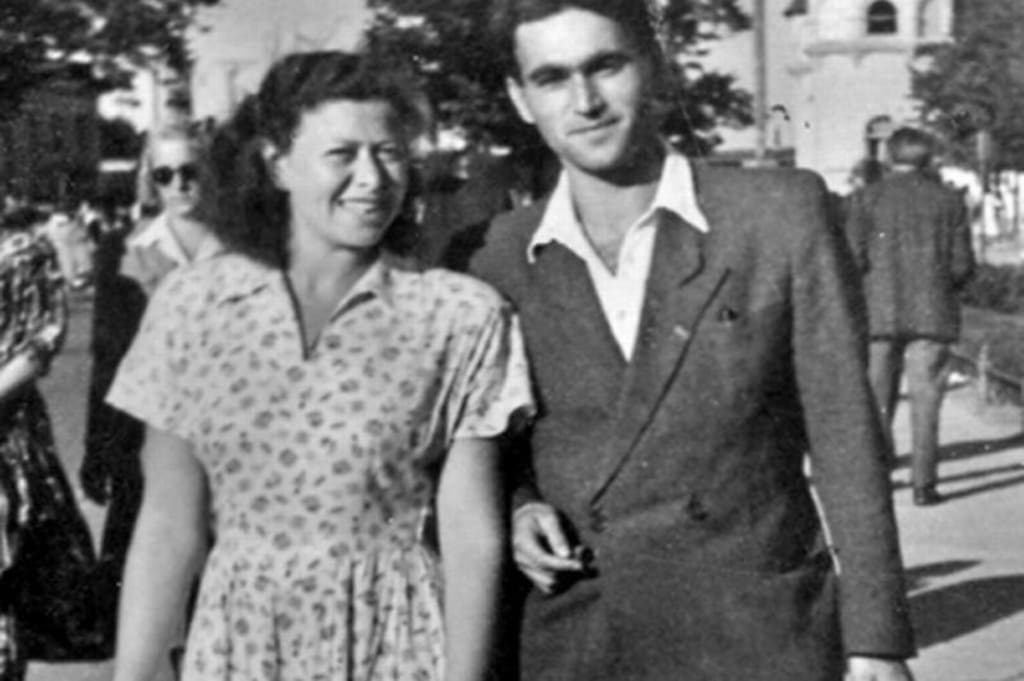 Walter Rosenberg, who later became known as Rudolf Vrba, was a teenager who survived Auschwitz. The young man not only survived but was also instrumental in saving the lives of thousands of other Jewish people.
It was particularly urgent because I knew that all was prepared for the murder of one million Jews from Hungary. And because it was close to Slovakia, I thought it would be possible to give the warning. - Vrba
Vrba was one of only five successful escape attempts from Auschwitz. Once he escaped, the information he passed on would save others and be instrumental in convicting those responsible for the atrocities in the war.
Early Life
Rudolf Vrba was born Walter Rosenberg on 11th September 1924, in Slovakia. At the time, Slovakia was part of Czechoslovakia. He was one of four children; his parents owned a steam sawmill.
Vrba was excluded from school at fifteen due to the new Jewish Codex. However, he went to work as a labourer, where he met his first love, Greta. Whilst working, he continued his studies at home.
Early in 1942, Vrba was ordered to assemble for deportation to Poland. The Jewish men were being deported to Germany for labour. It was estimated that 58 000 Jews were deported, of which 800 survived. Vrba refused to go, blaming the Slovakian government for cooperating with the Germans.
This was the first indication of the amazing man that he would become.
Instead of reporting as ordered, he attempted to go to England.
Once at the Hungarian border, he was arrested and sent to Novak's transition camp back in Slovakia. Vrba attempted to escape but was unsuccessful; he was then transferred to the Majdanek camp in Poland.
The Camp of Death, Auschwitz
On 30th June 1942, he was transferred to Auschwitz.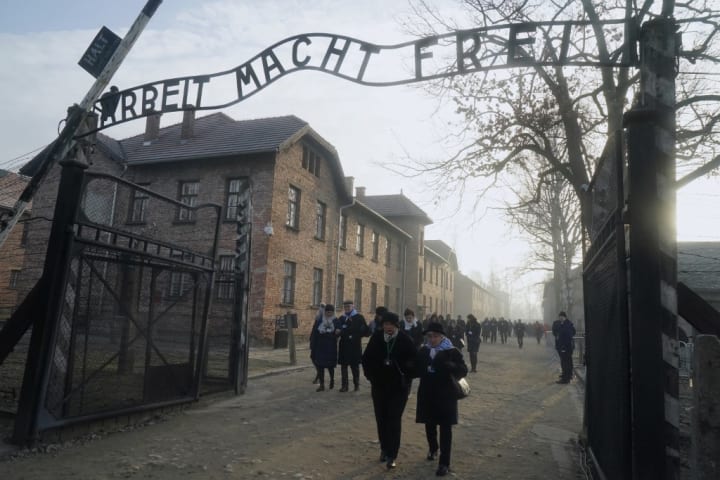 Once in Auschwitz, he was assigned to work in the transport section. After Jewish people arrived and the selection for who was to be instantly killed was made. After that, Vrba would be tasked with clearing the dead bodies from the wagons.
He would also sort through personal possessions that people were forced to leave behind when they went to the gas chamber.
Through his time at Auschwitz, he watched and learned. During this time, he realised that the camp ran because of one simple fact. The people arriving at the camp were unaware that they would be killed.
Vrba decided that if he could inform the remaining Jews in Europe what was happening, this would enable them to prepare for arrival. They could resist and the panic would hamper the Nazi's orderly method of murder.
Throughout his time at the camp, Vrba took meticulous mental notes on the transports that arrived, where they came from and the numbers killed.
Hungarians Jewish Population
Early in 1944, Vrba learned that the Nazis were preparing for the arrival of the entire Jewish population from Hungary. In addition, they had started building another railway line. This amounted to one million people. Vrba was sure that all these would be executed.
Vrba had considered escaping previously; now, he was urged on by the impending arrival of innocent Hungarian Jews. He felt that the resistance in the camp was centred on their survival and not on the members arriving.
Who would help if he did not escape and inform others of what was happening? He hoped this would cause resistance amongst the million Jewish people arriving.
Escaping Auschwitz
With his friend, Alfred Wetzler, they looked through all the previous attempts to escape the camp. By analysing the failed attempts, the two men felt they had a good chance of success.
Some men left the camp every day to work outside with guards. These worked between the two main fences of Auschwitz.
On 7th April 1944, Vrba and Wetzler hid in a pile of wood, which they had surrounded with strong-smelling petrol-soaked tobacco. They had previously learned this was the smell that deterred sniffer dogs.
When the guards realised they were two prisoners short, they spent three days searching the area between the two fences. On the evening of 10th April 1944, the search was called off.
Vrba and Wetzler climbed from their hiding place and escaped beginning an eleven-mile night walk south to Slovakia, which was eighty miles away.
Betrayed by their own
After crossing the border into Slovakia, the pair contacted the local Jewish Council.
The two men were separated and interviewed separately about their experience in the death camp. The Council would then compare their stories to see if they were telling the truth.
A report from these two accounts was written that was forty pages long. It contained descriptions of the camp and the gas chambers. In addition, they detailed the process of extermination. Vrba had relayed all the information he had remembered about the transports.
Throughout his life, Vrba maintained that the leaders of the Hungarian Jewish community refused to publish this report to local Jews as they did not want to jeopardise talks they were having with the Nazis to save their community.
As a result, 437 000 Jews were sent and killed in Auschwitz between May and July 1944. However, Vrba maintains that the allied forces were so close that they could have escaped with their lives had the information been passed on.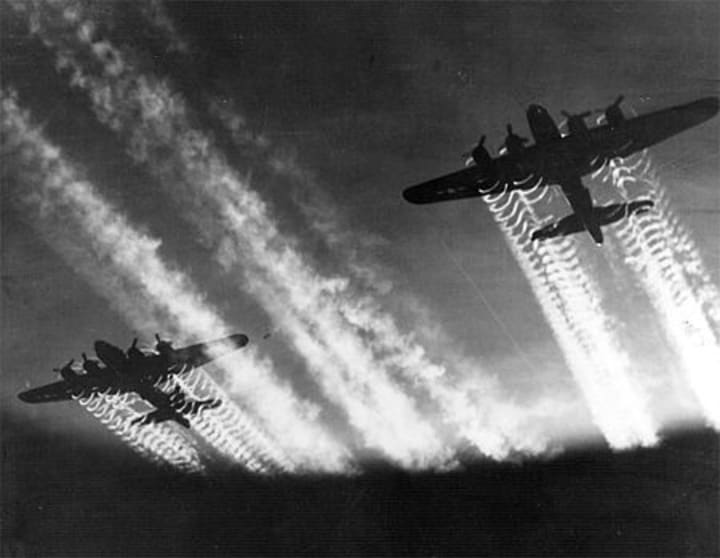 Vrba - Wetzler Report
Despite the report never helping the Hungarian Jews, it did make its way to Switzerland, where the press published it. By June 1944, the British and American media were also publishing articles on the reality of Auschwitz.
With this, many world leaders directly approached the Hungarian government to stop the deportation of Jews. On the 9th July, this was halted. Hitler was furious and would not start deporting Jews again until November 1944, when he took over the Hungarian government.
The war was, however, in its final stages; it was much more challenging to kill Jews. Many people helped Jewish people escape with awareness of what happened in the camp. Through the report, prisoners were ready to fight.
Life after war
When he returned to Slovakia, he was still only nineteen. He was protected by the local Jewish authorities and given identity papers that established his name as Rudolf Vrba. He claimed the day he escaped, the 7th April, as his new date of birth.
After the war, he studied biology and chemistry in Prague. He married his childhood friend Greta, but the marriage did not last long.
Vrba escaped communist Czechoslovakia during a visit to Israel at a scientific conference where he defected. This was not to be home, though, as he became uncomfortable living amongst the Hungarian Jews who he felt had betrayed many others.
After two years, he moved to Britain and then to Canada, where he remarried.
The Vrba-Wetzler report was significant in the Nuremberg war crimes trials in 1946. Vrba would send evidence to many of the trials. He also appeared as a witness in the 1985 trial of Ernst Zundel.
Vrba died in 2006, at the age of eighty-one, from cancer. Although his initial report did not help in the way he hoped, his strength and bravery undoubtedly saved thousands of Budapest Jews from extermination.

If you enjoyed this article, please subscribe to my writing, share it and give it a heart. As a writer tips and pledges mean a great deal to me, so a massive thank you if you send one.
About the Creator
I know where the bodies are buried and I'm not afraid to tell you - author of True Crime, History and Fiction. Find me on Twitter [email protected]
Or find my crime magazine here - https://www.murdermayhem.uk
Reader insights
Be the first to share your insights about this piece.
Add your insights