Shadow Chancellor Rachel Reeves: "Sir Keir A Brilliant Man".
Labour Winning Battle of Ideas.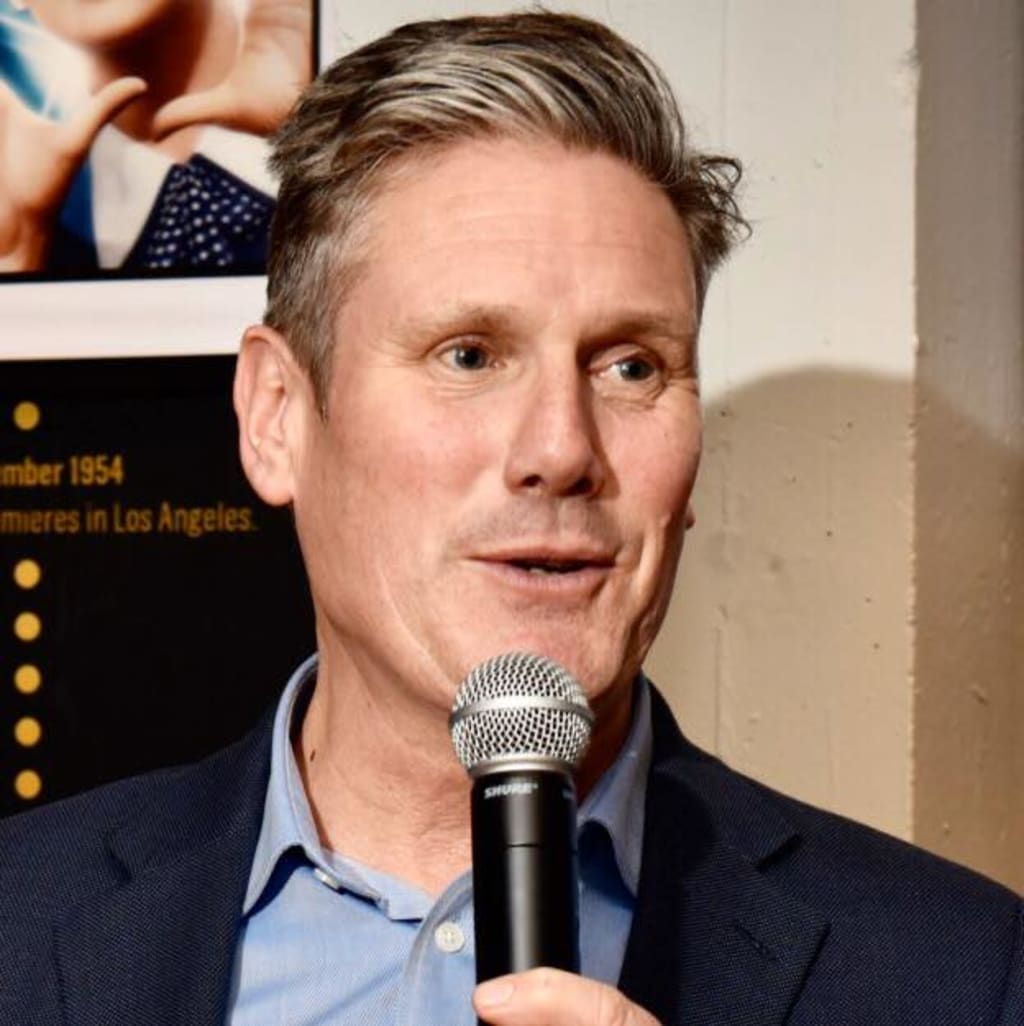 Labour leader: Sir Keir Starmer
Start writing...Rachel Reeves Shadow Chancellor has described Sir Keir as a "brilliant man". Kay Burley interviewing her on Sky News asked if Andy Burnham would make a future Labour leader. Ms Reeves retorted that she was backing Sir Keir Starmer the current leader. Ms Reeves felt that under Sir Keir's leadership the Labour party was winning the battle of the ideas.
Ms Reeves said she had never felt so optimistic in her 12 years as an MP. She feels Labours fortunes have turned a corner and Labour is making progress. Certainly in polling Labour is still ahead of the Conservatives despite new leader Liz Truss.
Ms Reeves attacked Chancellor Kwasi Kwarteng's mini budget. Rachel said the Tories tax cuts would only really benefit the wealthy. Even the Conservatives admitted this when the tax cuts were announced. The Tories themselves admit their mini-budget is a gamble but hope in the long term it will help everyone. However, as Rachel pointed out trickle down economics has been tried before and it has never worked. So the question is "why would it work now"?
Since Mr Kwarteng announced his tax cuts the Pound has slumped to its lowest level in 37 years. Mr Kwarteng's budget is the most sweeping and controversial in years. It represents a break from the Cameron, May, and Johnson years and Mr Kwarteng's predecessors. With the announcement of the tax cuts many pundits have said 'Thatcherism' is back.
When questioned over the tax cuts and min budget Work and Pensions Secretary would not be drawn. Of course, as a cabinet minister Chloe Smith has to tow the party line and defend this policy.
The Labour party is holding its annual conference in Liverpool. At this conference the party will announce what it would do with the economy. Of course, Labour is still in opposition and will be so for the next 2 years. Of course, if Liz Truss feels she is in a strong position she may call an early election. However, while the Tories remain low in the polls she will not risk that.
In the interview on Sky Rachel Reeves said she was frustrated and "sick" of being in opposition. She wants to be the chancellor as opposed to shadow chancellor. Ms Reeves feels once in power she could could get to work and "fix" the economy.
Rachel Reeves before entering politics worked at the Bank of England. So obviously, she knows her stuff about finance and economics. Asked about the state of the economy under the Tories her reply was "I have never seen anything like it".
Is Sir Keir a "brilliant man" as Rachel Reeves believes? Well, Sir Keir would not be where he is today if not. Sir Keir whether you agree with him or not has a distinguished career as a barrister. Now it seems after whethering all kinds of storms political and otherwise Sir Keir's time has come. Often compared to Tony Blair but not in many peoples opinion as charismatic. However, being charismatic does not necessarily make a good Prime Minister. Look at Boris, he is very affable but failed miserably in some aspects of being Prime Minister. Sir Keir Starmer is a man not naturally charismatic but that doesn't matter. As long as he is up to the job if given the chance that's all that should matter.
No one can predict what will happen over the 2 years of the Truss administration. Truss, Kwarteng, etc, have a 2 year period to make things work. Making things work depends on your political view point. What works for some will not always work for other and that is politics.
About the Creator
I am a freelance writer currently writing for Blasting News and HubPages. I mainly write about politics. But have and will cover all subjects when the need arises.
Reader insights
Be the first to share your insights about this piece.
Add your insights