Scottish Folklore: The Wulver
The Gentleman of Shetland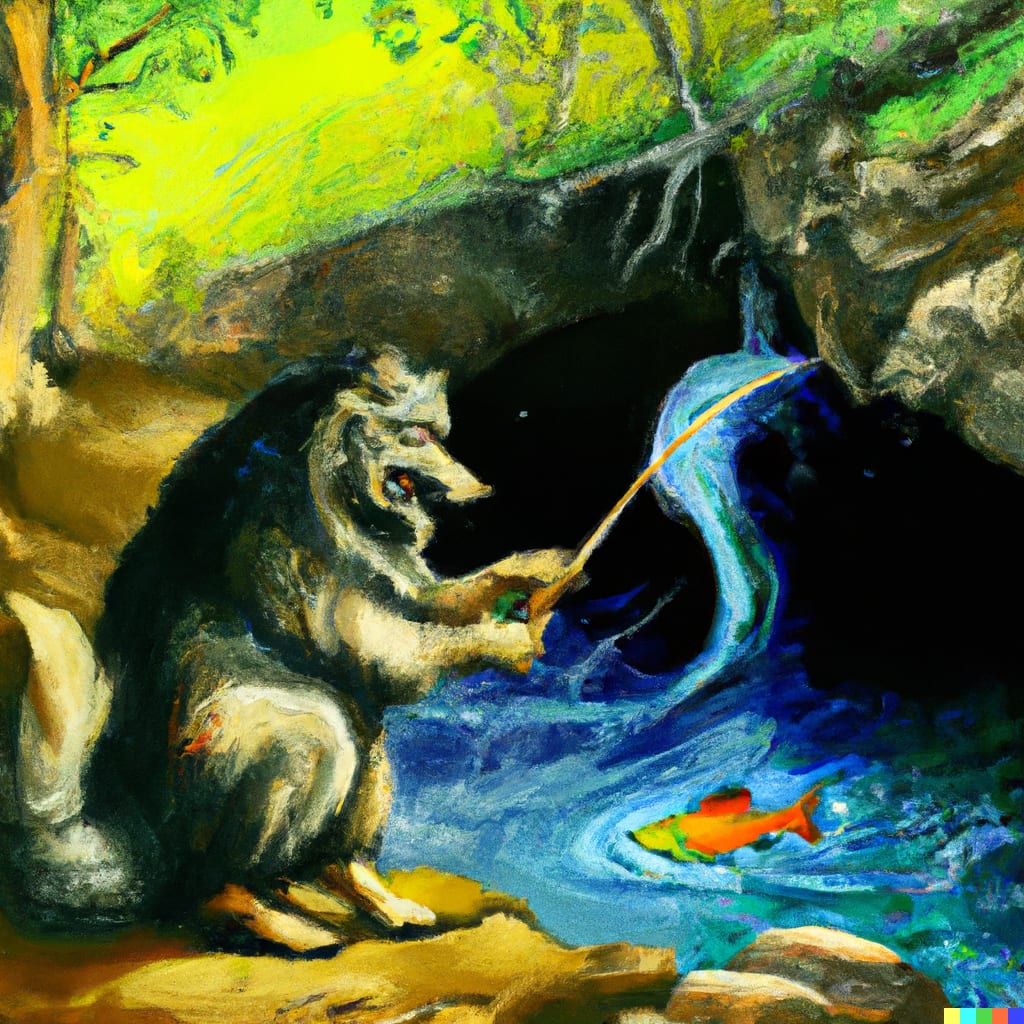 Of all the myths and monsters we have covered in this series so far, the Wulver may be among the strangest... and it's not for the reason you may expect. Credited to be a particular part of Shetland lore, this humanoid wolf-man has gained a lot of attention in the last thirty years, and some people aren't happy about it.
Before we get to that, though, I'm going to bore you with history.
Orkney and Shetland are unique parts of Scotland and have their own customs, folklore, and stories - why? Because until fairly recently, in terms of the greater history of the world, they were a part of Norway. In fact most of the islands around Scotland were; Orkney, Shetland, and the Hebridean islands were ruled primarily by Scandinavian Earls and rulers throughout the Viking period, and were only surrendered to Scotland as a result of the Treaty of Perth in 1266.
Why am I telling you this when I'm meant to be talking about folklore? Well, it's important to understand that the lore found in Shetland, Orkney, and many parts of the Hebrides are as influenced by the Norse as they are by the Picts, Gaels, and, later, the Albannaich.
The Kindness of Beasts
The Wulver is said to be a humanoid creature with a wolf head. His body is covered in short, brown hair and he lives in a cave carved into the side of a steep, rocky knowe. Unlike many Scottish folkloric creatures, the Wulver is benign... in fact he's downright generous.
You see, the Wulver does not attack or bother those who leave him be. He spends his time fishing in fast-running, clear waters and has been said to leave fish as an offering on the window sills of poor families, ensuring they do not starve.
As I said, he's generous, down right philanthropic actually, and shy, and... a complete fabrication. Therein lies the rub; the Wulver is not, nor has he ever been, a part of traditional Shetland folklore, despite gracing the pages of many a children's fairy-tale collection.
The question of the Wulver is really a question about what makes folklore.
The Creation of a Myth
According to the Shetland Museum and Archive, the Wulver is the sole creation of a folklorist called Jessie Saxby (1842 - 1940). I won't bore you by regurgitating the entirety of their findings, you can read that in the link above, but I'll give you the gist.
You see, there are clear connections between Old Norse and the naming patterns in Shetland, which indicate that names such as Wolwul and Wolvhul stem from the old Norse álf (á sounds are often pronounced 'wo' in Shetland). This is crucial because álf, can be translated as 'fairy'. This meant that names such as Wulver's Hool could most likely mean 'the Fairy Knowe', something that Shetland folklorist John Spence deduced in 1905.
Jessie Saxby was perhaps unimpressed by the idea of more fairies, and so she created a creature; the Wulver. What's more, she published this story in an ambitiously named book; Shetland Traditional Lore (1933).
As far as the archivists and historians at the Shetland Museum and Archive can tell, no-one before her had ever heard of such a creature. Which, in retrospect makes sense; Scottish folklore is often bloody. A series of cautionary tales, if you will, that impart moral guidance and warnings.
The Wulver stands out like a sore thumb... and it turns out that's for very good reason!
Yet, there's no doubt that he is a part of Shetland lore now. People ask about the Wulver, write about him, and depict him in art works. Is that not folklore, albeit modern folklore? While Shetland historians and folklorists may cringe at the mention of this creature, it's interesting to consider whether there is a time limit on folk tales.
The Wulver may not be traditional, but has he been legitimized by popular interaction?
If you want to read more about Scottish folklore, consider the other instalments in this series:
About the Creator
Writer, reader, life-long student - being brave and finally taking the plunge by publishing some articles and fiction pieces.
Reader insights
Outstanding
Excellent work. Looking forward to reading more!
Top insights
Easy to read and follow

Well-structured & engaging content

Excellent storytelling

Original narrative & well developed characters

Expert insights and opinions

Arguments were carefully researched and presented
On-point and relevant

Writing reflected the title & theme
Add your insights