Rachel Reeves: Praises Sir Keir and Attacks Kwarteng's Tax Discounts.
Rachel's Musings On The Economy.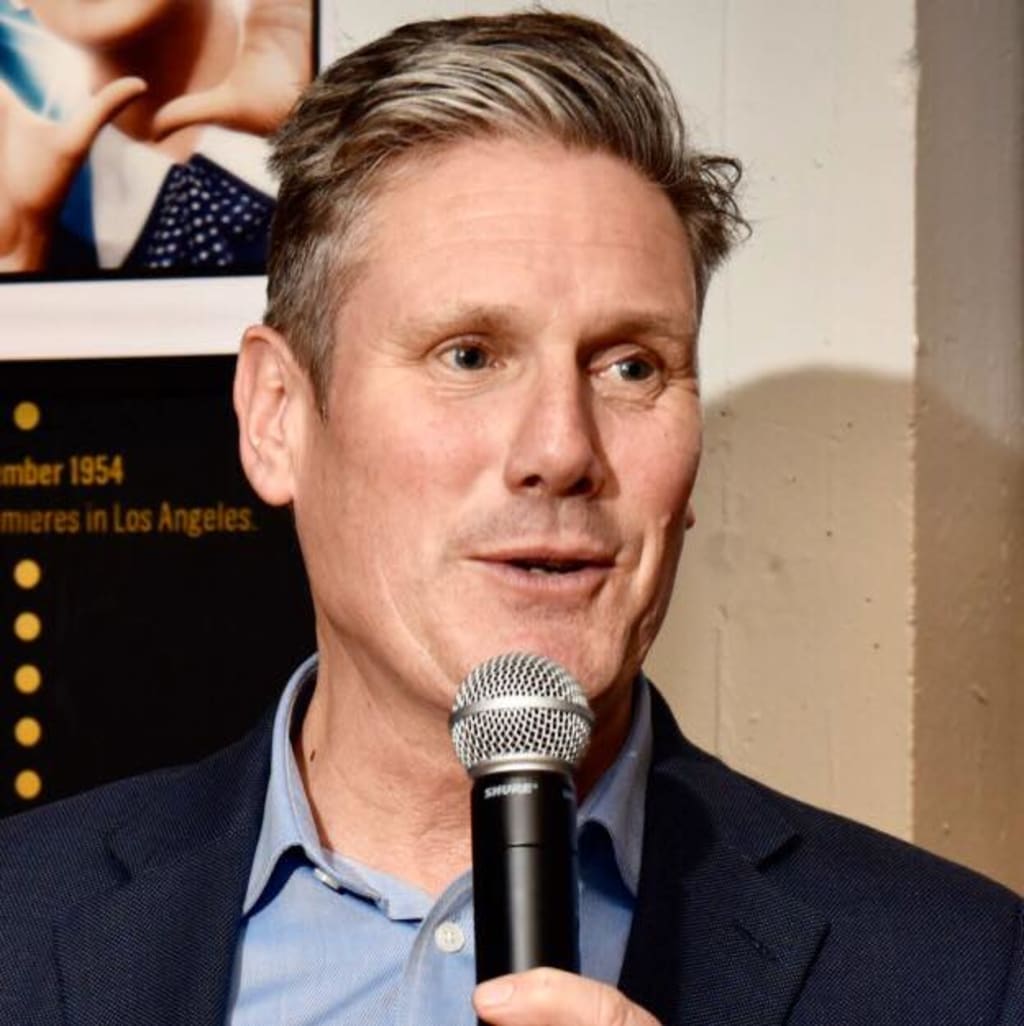 Sir Keir Starmer.
Shadow Chancellor Rachel Reeves certainly had much to say about her leader and her opposite number Kwarsi Kwateng.
Speaking about Sir Keir Starmer Ms Reeves said he was a "brilliant man". There would be some justice in Ms Reeves describing him as such. Sir Keir had a brilliant and outstanding career whilst practicing as a barrister. He was also Director of Public Prosecutions and represented some clients for free. As Labour leader he had to make Labour electable again. This Sir Keir has done but has probably alienated the still present Corbynistas in the party. Sir Keir has weathered the Boris years and surivived other storms too. Now with Labour climbing in the polls and ahead of the Tories Labour are back it would seem. Depending on fortune of course Sir Keir could be the next Prime Minister in 2024.
The annual Labour party conference is coming from Liverpool this year. Up from the road in Manchester is Mayor Andy Burnham. Andy Burnham could return as an MP one day and run for Labour leader. If such a thing would happen would Rachel Reeves back him? Ms Reeves commented that she was four square behind current leader Sir Keir.
Ms Reeves thought with Sir Keir's success Labour was winning the argument. Both with the general public and with the Conservative government. The Shadow Chancellor insisted she had never felt so optimisitc about the chances of her party's success too. Since the defeat under Jeremy Corbyn in 2019 Labour has been in the wilderness. But with the overthrow of Boris Labour is on a roll.
As Shadow Chancellor Rachel Reeves also took her Conservative opposite number to task. Ms Reeves said Kwarsi Kwarteng's tax cuts would only benefit the rich. As soon as Mr Kwarteng announced his mini-budget including the tax cuts the Pound hit an all time low. The Pound is at its lowest showing in 37 years.
At the annual Labour party conference Ms Reeves is expected to announce her plans for the economy. The problem right now is that Labour cannot enact those plans currently as it is in opposition. Ms Reeves told Kay Burley of Sky News how frustrated she feels to be Shadow Chancellor. In that role she can only oppose Mr Kwarteng and set out Labour's alternative economy plan. She desperately wants to be chancellor so she can in her words "fix things". It is not perhaps that Ms Reeves craves power but is passionate to alleviate the suffering perpetrated by the Tories.
Ms Reeves was asked about the issue of Labour MPs being banned from attending strikes. Ms Reeves stuck to the party line saying a Labour government would prevent the need for workers to strike. She criticised government plans to prevent strikes as they are currently being carried out. This year has seen strikes in many industries from rail workers to barristers. Yes strikes can be inconvenient for users of the railway, however, the right to strike is a worker's right. Many working for the NHS are striking for pay rises as the cost of living soars. This is is the main cause for the multiple strikes of employees from all types of industry.
Ms Reeves worked at the Bank of England before entering the arena of politics. So Ms Reeves is well skilled to talk about finance and the economy in general. Asked by Ms Burley about her take on the current state of the economy she replied "I have never seen anything like it".
Conservative Work and Pensions Secretary Chloe Smith defended Mr Kwarteng's mini-budget. Of course, as you would expect, Ms Smith towing backed Mr Kwarteng's tax cuts and the mini-budget.
Kwarteng's budget is the most controversial and sweeping in years. Finance experts have called this budget a gamble and it would appear the Tories are not disagreeing.
About the Creator
I am a freelance writer currently writing for Blasting News and HubPages. I mainly write about politics. But have and will cover all subjects when the need arises.
Reader insights
Be the first to share your insights about this piece.
Add your insights