How Can A Swimming Pool Increase Your Home's Value?
Swimming pool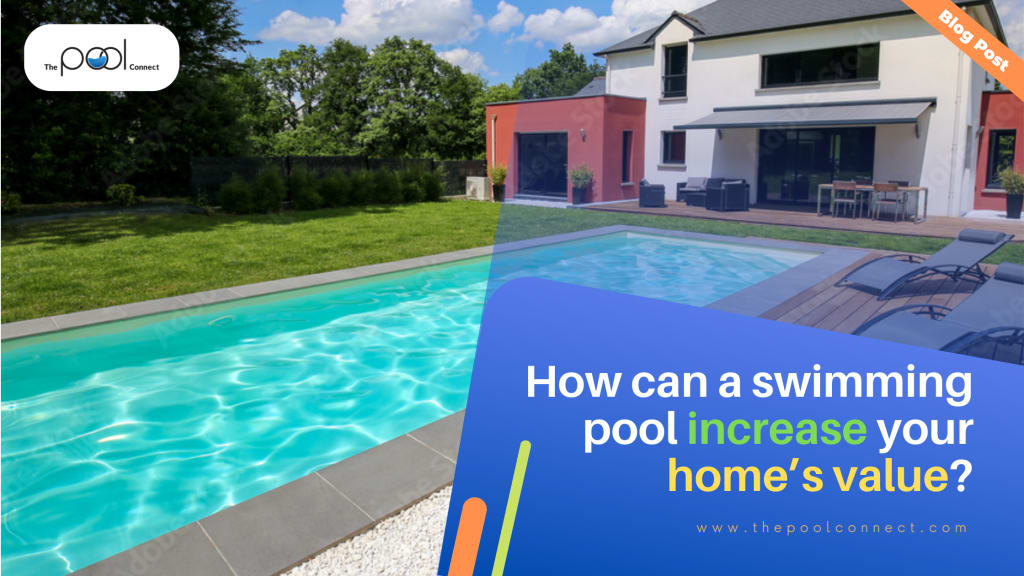 Having a swimming pool to relax in is a dream come true for many. Whether you have a swimming pool or you are planning to install one in your backyard, it is not by any means a small or cheap project.
While it is true that a swimming pool can be a significant investment, it can also add value to your home in several ways. Since you'll be putting quite a bit of your fortune into building a swimming pool, you don't want it all to go down the drain if it doesn't pay you back (besides the summer memories, of course!). As choosing the right colors, or having a manicured landscape adds value to your property, so does a well-maintained swimming pool. But, just how much value?
Let's dive in to find out!
Does A Swimming Pool Add Value to Your Home?
Though there is a catch, a swimming pool indeed boosts the value of your house. Here are some aspects that affect it!
1. The Type:
Before we go ahead, let's define a swimming pool. When we say swimming pool, we mean the in-ground pool – the permanent kind. Compared to in-ground pools, its above-ground counterpart lacks sophistication and panache which do not impact the value of your home in any way.
2. The location:
If you live in a geographical area where the pools are used year-round, it could have a positive impact on your property value. In warmer temperature locations such as Florida, Arizona, or Texas, having a swimming pool can also help increase your home's resale value.
3. 7The number of swimming pools in your area:
If you reside in a locality where the houses do not have swimming pools, and you do, there is a high chance that you will get a boost in your house value. Similarly, on the flip side, in case you live in a neighborhood where most have pools but you don't, it could decrease your property value.
These are some of the reasons that affect the value of your house, keeping the swimming pool as a factor.
How Much Value Boost Does a Pool Add to Your House?
There is no straightforward answer to this question. However, you can expect, on average, an increase of 5% – 8% in value. In this equation, you should note that the location of your home makes a huge difference. In a location with fewer pools, your home with a pool will have something extra to offer the market.
Here are some general guidelines to estimate the value a pool may add to your house:
The size and type of pool can also impact the value boost. For example, a large, in-ground pool with features like a spa or waterfalls may add more value than a small, above-ground pool.
The overall condition of the pool and the surrounding area can affect the value. A well-maintained pool with a clean, attractive deck and landscaping will add more value than a poorly maintained pool with an unkempt surrounding area. To ensure that your pool is well-maintained, get the best swimming pool contractors for the job.
A Basic Cost Estimate of the Value a Pool Can Add
Across the United States of America, the value that a pool can add to a house varies from over $11,000 in Phoenix, AZ, to over $95,000 in Los Angeles, California. Warmer areas like Austin, Texas, and Fort Lauderdale, FL, also have house values over $52,000 and $36,000, respectively.
Should I Get a Pool for My House?
Now, there are two ways to think about this. One - if you are planning to sell your house and want to increase its value (provided you live in an area where chances of high property value are in your favor because of the pool). The second - if you want to build one solely for its utility purpose.
If you want to get a pool to boost the price of the property, there are some things to consider!
1. Consult a professional:
When you are planning to build a pool in your house, consult a pool professional with experience and knowledge of pool installation and maintenance. They can guide you on building a pool considering property requirements, the features that you should get, and a basic estimate of the value you may get for the property with the pool.
2. Hire a pool subcontractor:
Once you know the features required to elevate the value of your house, hire a pool subcontractor to build the pool. Make sure you keep the required aspects in mind while hiring swimming pool contractors, like knowledge, experience, equipment, availability, and more.
3. Analyze the cost:
Building and maintaining a pool can be expensive. In addition to the initial construction cost, you'll also need to factor in ongoing costs such as chemicals, equipment, and maintenance.
Keeping these factors in mind will surely help you get a pool that will surge the cost of your house while being profitable. If you are getting the pool for utility and luxury, keep in mind aspects like climate, maintenance, cost, and safety before constructing one in your home.
Conclusion
A swimming pool can potentially increase the value of your home, but the extent of the value boost will depend on a variety of factors, such as the location, size, and type of pool, as well as the overall condition of the pool and the surrounding area.
The value boost may be greater in certain areas where pools are more in demand. It's important to remember that while a pool can potentially add value to your home, it may not always be a wise investment.
It's important to carefully consider the pros and cons before adding a pool to your property.
If you are looking forward to building a pool at your house, connect with pool contractor that is the best.
Reader insights
Be the first to share your insights about this piece.
Add your insights