Complete Information About Top 4 Types of Ginger in India
Top 4 Types of Ginger in India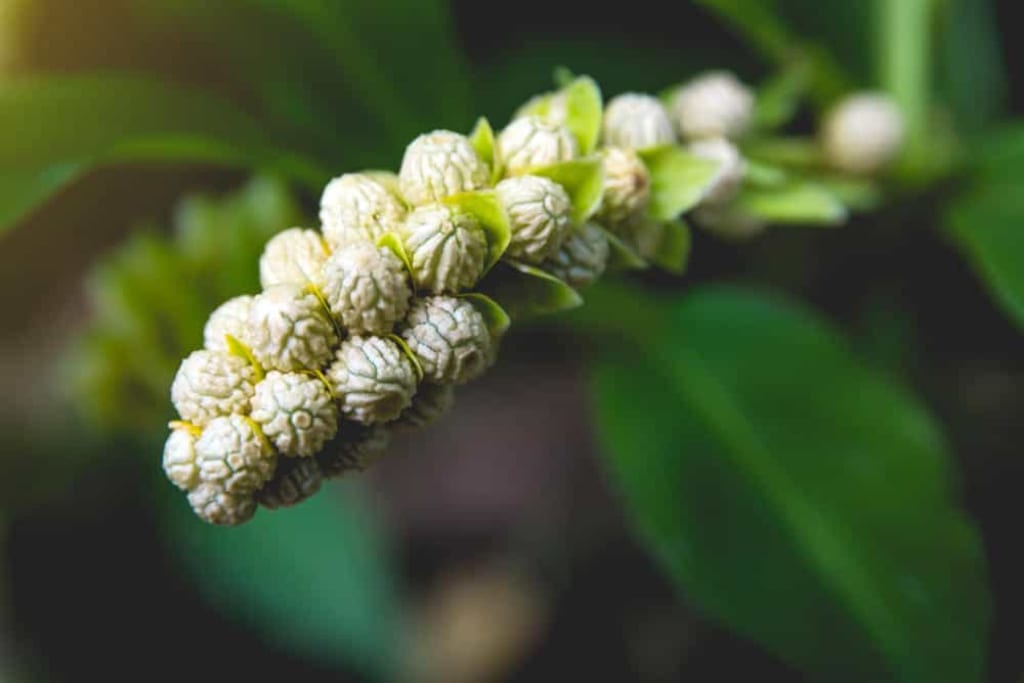 Ginger is a medicinal plant that is a very important part of our daily healthy life. It has a significant presence in our meal as a flavouring agent or spice.
Do you know there are many types of ginger present which keep our food healthy and tasty? Have you any knowledge about the ginger types?
If this question's answer is no, then you are at the right place as this blog provided information about India's top 4 ginger types that are widely grown and used in India. This blog gives answers to all your questions related to the topic. So, let's start.
Top 4 Types of Ginger in India
Common Ginger
First, we are talking about common ginger. Common ginger, as per the name, this ginger is commonly used all over the world. This ginger type is available in various forms such as pickled, powder, paste, etc. Common ginger is also called Chinese, Indian, and yellow ginger, widely used in curries, stews, and soups all over Asia. It is a medical or a winter crop that protects the body from harmful diseases and keeps the body healthy. This ginger belongs to the Zingiberaceae family. The plant is grown between 3-4 feet tall and spread between 2-3 feet wide.
This ginger variety is good to treat muscle pain, nausea, and indigestion. This ginger type reduces menstrual pain and helps lower cholesterol levels. It also helps in treating cold and flu and reducing inflammation. That is why it is widely used in the winter season. It can treat maximum forms of nausea and morning sickness. Common ginger reduces osteoarthritis problems and lower blood sugar levels. It improves heart disease risk factors and easily treats chronic indigestion.
Baby Ginger
Baby ginger is the second type of ginger available in tiny sizes, also called young, spring and Japanese ginger. This ginger type is referred to as the yellow ginger cultivars and harvested well before it reaches full maturity. Baby ginger is well harvested at between 5-6 months and is much thinner. It is easier to remove light brown or off-white skin and pale yellow that is juicier and much less fibrous than mature rhizomes. The flavour is also much milder, sweeter and less spicy and can often have a mildly peppery, floral taste.
Blue Hawaiian Ginger
Now we are providing information about Blue Hawaiian Ginger which is an edible type of ginger. It comes with a bluish tinge through the rhizome. Blue ginger roots are just like any ginger plant, especially when in its immature state. As with all types of edible ginger, Blue Hawaiian ginger intensifies in flavour and spice as it matures.
Turmeric
Last but not the least, Turmeric. Turmeric is among the oldest and seasoned consumable gingers developed, with experiences going back over 5,000 years in Indonesia and Southern India. Likewise, at times called Indian saffron, the plant will regularly develop to around 3 feet tall and is even less resistant to cold than different kinds of ginger, typically requiring consistent temperatures of over 60℉ to endure. For the most part, the edible rhizome will develop to somewhere in the range of 3 and 4 inches long and have a caramel orange skin and a brilliant carrot-orange substance that will turn an unmistakable shade of yellow when it is dried and boiled.
Turmeric has a gentle, carrot-like ginger flavour, is utilized in an assortment of curries and stews, and is incidentally fried and filled in as a side dish. In the Western world, Turmeric is normally sold in powdered structure as a flavour. It is broadly utilized as a food shading and most notably in yellow mustard. Also, it is used to colour some margarine, a plate of mixed greens dressings, yoghurts, and stocks. It is in some cases taken as an enhancement for its cancer prevention agent characteristics and is utilized in Ayurvedic and daily Chinese meds as an anti-inflammatory.
Ginger Farming in India
Ginger is one of the versatile plants which is famous for various reasons throughout India. Ginger farming is done in most states in India, such as Karnataka, Orissa, Assam, Meghalaya, Arunachal Pradesh and Gujarat. They all together contribute 65 per cent of the country's total production.
Ginger farming used many advanced and developed machines which complete all the operations efficiently. These machines are tractors, planters, harvesters, etc., providing high yield. But, New Holland 3630 tractor, Powertrac 445 and Farmtrac 6055 is featured with advanced features, making ginger farming productive.
For more such topics, stay tuned with us.
Science
For all Indian farmers, a tractor is essential to perform agriculture activities. Now Massey Ferguson Tractor Price is fair for all marginal farmers. All the details about Massey Ferguson latest model, Massey Ferguson Tractor Price.