Carmel Hell Week
The unbelievable true story of a high school in peril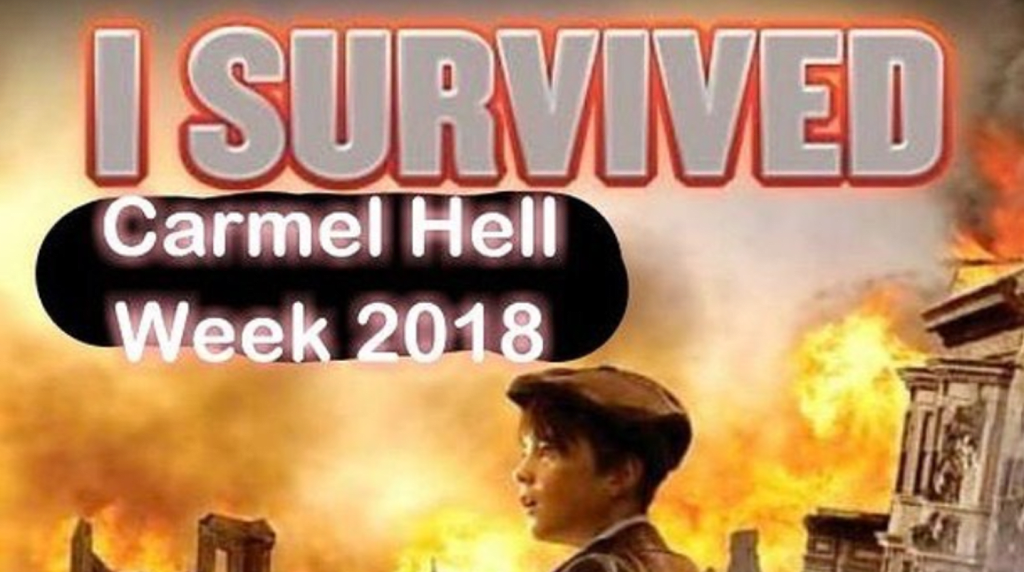 It was a week unlike any other.
My sisters relayed the stories to me. They spoke of videos of guns and ammunition, a girl being attacked in a bathroom, brawls in the hallways, a stampede of terrified students fleeing into the surrounding neighborhoods, and a perplexing message about puppies and "3.5 seconds" from the school's principal.
They called it Carmel Hell Week.
I took these stories with a grain of salt. I assumed that my sisters and their friends were exaggerating and embellishing for dramatic effect.
Still, the tales bewildered and amused me, and so, in search of some (un)common knowledge, I set out to verify as much as I could about this historic week.
Here's what I learned: It's. All. True.
To fully understand the insanity of those fateful days in February of 2018, here's a little background info:
Carmel is an affluent suburb in central Indiana. Our city has repeatedly been ranked the best place to live in the United States, and the public high school has been nationally recognized for its academic standing, music programs, and athletic achievements. (We're commonly compared to Eagleton in Parks and Recreation. That rich a-hole city in Indiana? That's us.)
Which means that, generally speaking, Carmel High School has always been a safe, peaceful environment with an excellent administration and few serious problems. In other words, it was the last place you would have expected the events of that insane week to unfold.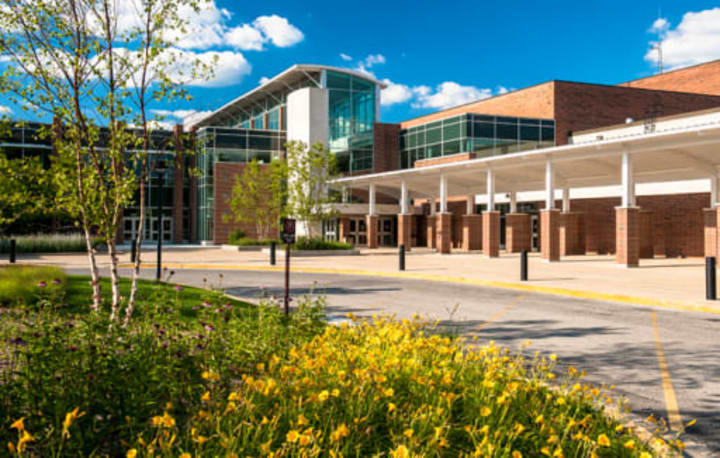 Once, not so long ago, I attended CHS (Class of 2012!). In those days, it was glorious. Prestigious. Respected.
Principal John Williams was in charge. He was incredibly popular and involved, which was no small feat in a school of over 4,500 kids. He knew many of the students well and would stand in the hallway greeting people every day. He ran a tight, efficient ship and was loved and respected by the students and their parents.
Until, in May of 2017, the unthinkable happened.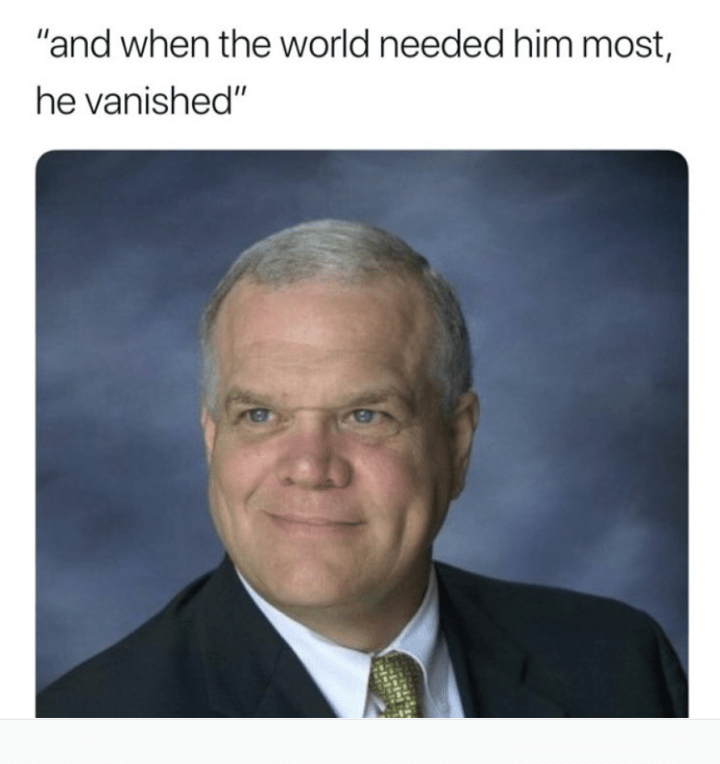 He retired.
It is believed by many that this departure marked the beginning of the end for Carmel High School.
Fast forward to the following school year. Principal Williams had been replaced by a man named Dr. Tom Harmas, and things were starting to go downhill.
Carmel Hell Week was a series of events spanning from Thursday, February 8th to Friday, February 16th. My triplet sisters were freshmen, and another sister was a senior. Over the past three years, their stories have remained consistent, and I have been able to corroborate almost every detail through local news reports, police statements, school announcements, and the CHW Instagram page.
So let's break this hellish week down.
It all started with a knife incident in the girls' bathroom.
February 8, 2018
THE LEGEND: Word on the street is that a guy attacked a girl in a school bathroom with a knife and learned the hard way that she had a black belt in karate. Legend has it that she kicked his ass.
THE TRUTH: This happened. On Thursday, February 8th, a female student was accosted in a bathroom by a male student with a paring knife. According to local news, she "told staff she was approached by the male classmate in a restroom. She disarmed the student before notifying teachers of the incident." The male student was taken into custody.
No confirmation on whether or not she really had a black belt, but she sounds like a badass regardless.
February 13
Next, there were fights in the "commons," a general gathering area near the front entrance of the school. These violent altercations have apparently become a regular occurrence since Principal Williams left; I can't remember a single physical fight that happened during my four years there.
THE LEGEND: There were multiple fist fights daily over the course of Carmel Hell Week.
THE TRUTH: I have only been able to verify two fights that broke out on Tuesday, February 13th. To the ire of many students, Principal Harmas insisted that these fights combined lasted for no more than 3.5 seconds.
~February 12-14
THE LEGEND: At some point early in the week, a student chopped off part of his finger in shop class. Rumor has it that he was blazed out of his mind and didn't even notice he was missing part of a finger.
THE TRUTH: According to one local news source, "A student suffered a severe finger injury in shop class." I haven't found anything to substantiate the latter part of this claim.
So add a missing finger to the list.
February 14
Okay, this one's important, because it set the stage for all subsequent Carmel Hell Week events.
On Wednesday, February 14th, a mass shooting took place at Marjory Stoneman Douglas High School in Parkland, Florida. With 17 students and teachers killed, it surpassed the 1999 Columbine massacre as the deadliest high school shooting in U.S. history.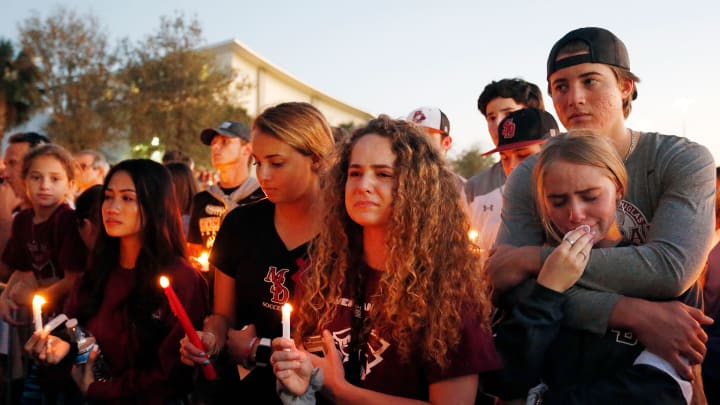 Understandably, kids across the country were rattled. Two things then happened:
THE LEGEND: Images of a CHS student with ammunition began to circulate on social media.
THE TRUTH: True. I saw these myself. The student posted pictures of guns and ammo on Snapchat. The school and police determined that the individual did not pose a threat.
and
THE LEGEND: Rumors began to circulate about a planned school shooting.
THE TRUTH: A text thread led to rumors that a shooting would take place at a school convocation on Friday, February 16th. No threat was actually made, and school administrators said that no convocation had ever been planned for that day.
February 15
Emotions were at a boiling point. Kids were scared, parents were on edge, and rumors were flying. No one was entirely sure what was going on.
THE LEGEND: This mass hysteria led Principal Harmas to release this statement on the morning of Thursday, February 15th:
Puppies. 3.5 seconds. Take a second and breathe.
This video has since been cemented in CHS history as a notoriously tone-deaf response to the valid concerns of a community that had in the span of one week seen more violence and madness than perhaps ever before
It also resulted in some amazing memes.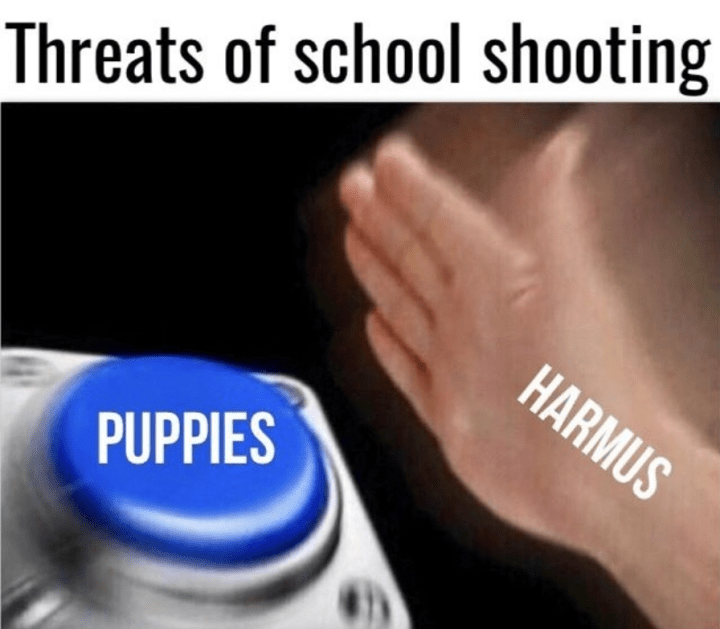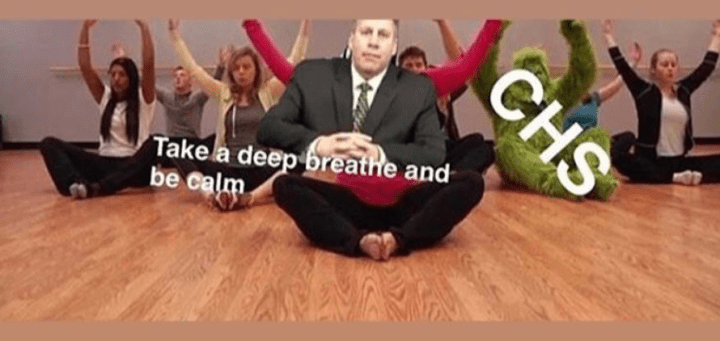 Someone even went in and changed the school's Wikipedia page.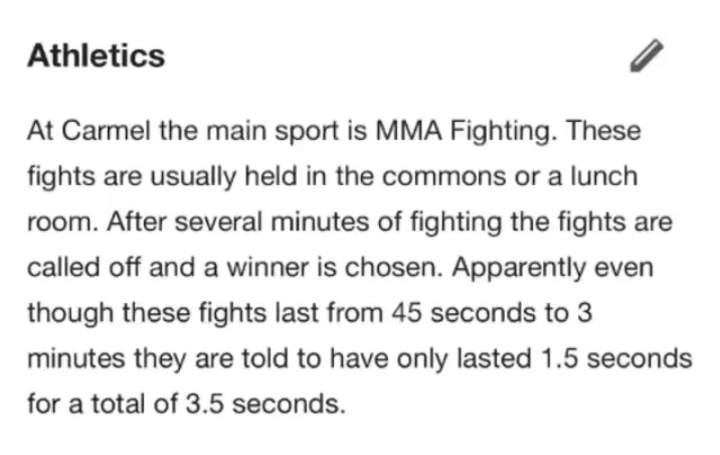 All of these events culminated in the height of the Carmel Hell Week drama: the shooting scare in C Lunch.
THE LEGEND: On Thursday, February 15th, an autistic student attacked a lunch lady in one of the school cafeterias. According to my sources, someone yelled, "Run!", which, to the ears of a bunch of on-edge teenagers the day after the worst high school shooting in American history, sounded like "Gun!"
So these kids ran.
One of the most iconic moments of the week was caught on camera when a student absolutely faceplanted as she fled. This was later edited in a variety of creative (and absolutely hilarious) ways. (The circumstances weren't funny at all, but the kids of CHS know how to turn a bad situation into pure entertainment.) Supposedly, this girl's Instagram bio at one point proudly identified her as the fallen runner, further solidifying her place in CHW history.
Students scattered into the surrounding neighborhoods; I've been told that those who lived nearby simply went home. According to legend, some kids ran half a mile down the road, all the way downtown to the local burger joint.
THE TRUTH: According to local news, "Staff restrained a student with special needs who allegedly attacked a school employee. In the chaos, somebody yelled, quote, 'It's happening!' and students started running from the building."
Whatever it was that was really yelled, the kids split.
THE LEGEND: That same day, a student was found with a knife and was taken into custody.
THE TRUTH: Yup, that happened.
By the end of the day, a petition to cancel Friday classes had gained thousands of signatures.
February 16
THE LEGEND: Although the petition failed, a third of the school didn't show up. 1,500 kids didn't come to school the next day.
THE TRUTH: I've been unable to verify the numbers, but by all accounts, there were a lot of absent students.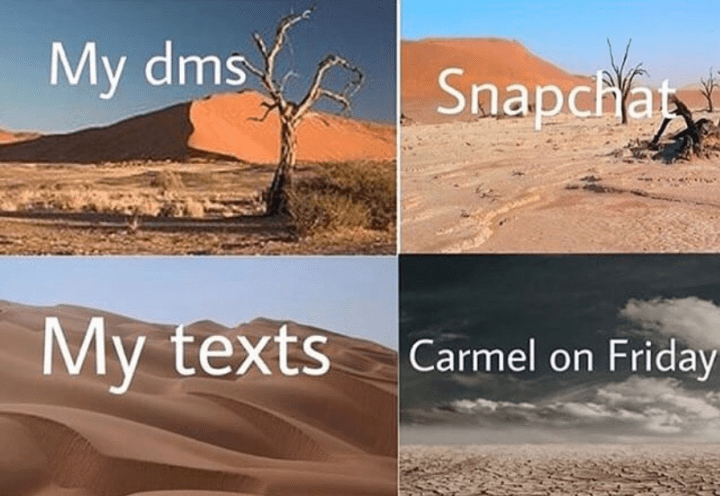 February 17
THE LEGEND: A CHS student began circulating videos on Snapchat threatening to shoot up the school. The details surrounding this event are hazy. I've heard rumors of two brothers, one of whom was arrested, the other who swore vengeance.
THE TRUTH: Threats involving gun violence were made. On February 19th, it was announced by the Carmel Police Department that two juveniles had been arrested and charged with felony intimidation charges. They said that there had been no way for these individuals to actually carry out their threats.
Carmel Hell Week has been immortalized in our city's history as a nightmarish saga the likes of which we hope to never see again. The legends are true, which makes these kids survivors of pretty much nothing, but at the same time, everything. They handled their ordeal like champs, turning lemons into lemonade and making the best out of a strange, scary situation.
They created merch:
And the Carmel Hell Week Instagram account even has its own Urban Dictionary page:
This May, the very last class to have survived Carmel Hell Week will graduate from high school. From fights in commons to a global pandemic, these kids have seen it all, and in the process have demonstrated their strength, tenacity, and absolute savagery. Whatever comes next, it's clear that the kids are alright.
Here's to the CHS Class of 2021.