Automatic
How We Just Expect Things To Happen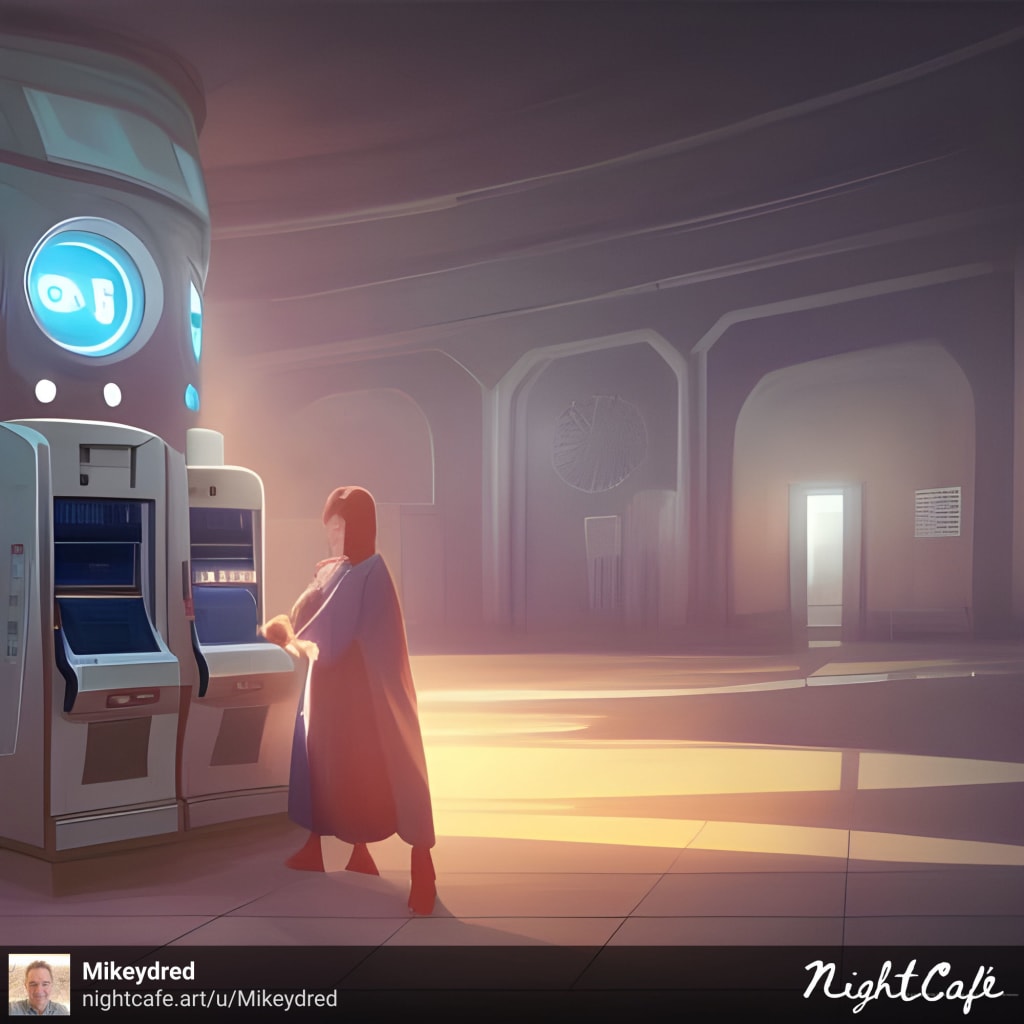 Introduction
I've just missed an important appointment, due to losing the letter which I got six weeks ago but then ended up at the bottom of a pile of other medical correspondence and as I am waiting to make another appointment, listening to some atrocious ten second muzak soundbites, I thought I would start this article about how we have become used to things being done for us.
It is essentially a list of things that we don't think about and just expect to happen. I was vaguely thinking of doing this as a poem, but will insert a haiku here to satisfy that.
When Things Happen So

With No Apparent Input

That Is Automatic
Becoming Automatic
These days we are used to getting reminders for everything often via our mobile devices. If the event is not stored digitally you can set it up yourself via various calendar functions. Sometimes this becomes annoying when stuff like Google picks up things from your correspondence, searches and conversations and puts it together and starts sending you information for future fixtures and events which you are not necessarily interested in and it gets worse when multiple applications do the same things. I find this happens when applications I don't expect tell me that Preston North End have a match coming up, again and again and again for the same match.
We have bills paid automatically assuming that we have enough money assuming we have been paid (automatically of course), and pre digital age everything had to be done manually.
Bills were prepared manually so they seemed automatic, though it was mostly by human hand. I remember in the eighties, before I went to work I had to make up the fire to heat the home (via a back boiler) for my family. Thinking about that now I am wondering how the hell I did it as that was followed by a two hundred mile round trip to work each day, I don't think I could do that now, I just let my automatic control on my central heating do the job, I really don't have to do anything because it is now automatic.
Although a lot of us are virtually completely digital, in the first ATMs (Automatic Teller Machines) t transactions were initiated by inserting paper cheques issued by a teller or cashier, marked with carbon-14 for machine readability and security, which in a later model were matched with a four-digit personal identification number (PIN) . Read all about them here:
But if we want cash these automatic tellers can give it to us automatically.
We have so many devices in our lives these days, people talk about going off grid, but they still want things to make their lives easier, but alarm clocks have been with us for hundreds of years, and you could say the way the sun rises and then sets to be followed by the moon is an automatic planetary event that happens without fail on a daily basis.
Oblique Strategies automatically gives me a suggestion when I go to the page, and just now it said "Mechanicalize something idiosyncratic" , now to me that is suggesting that I try and take something and transform it into a format in which I could automate it. I don't know what that will be, but it has resulted in me thinking about how I could do that and what would I do it to. Oblique Strategies can be found here
Conclusion
These are just a few instances where automation may affect our lives, and of course I will include "Automatic" by The Pointer Sisters for your aural delectation.
Reader insights
Outstanding
Excellent work. Looking forward to reading more!
Top insights
Expert insights and opinions

Arguments were carefully researched and presented

On-point and relevant

Writing reflected the title & theme
Add your insights