We Know Who Ivanna Sakhno Will Be Playing In The Ahsoka Series, And Here's Why
Let's Look At The Supporting Evidence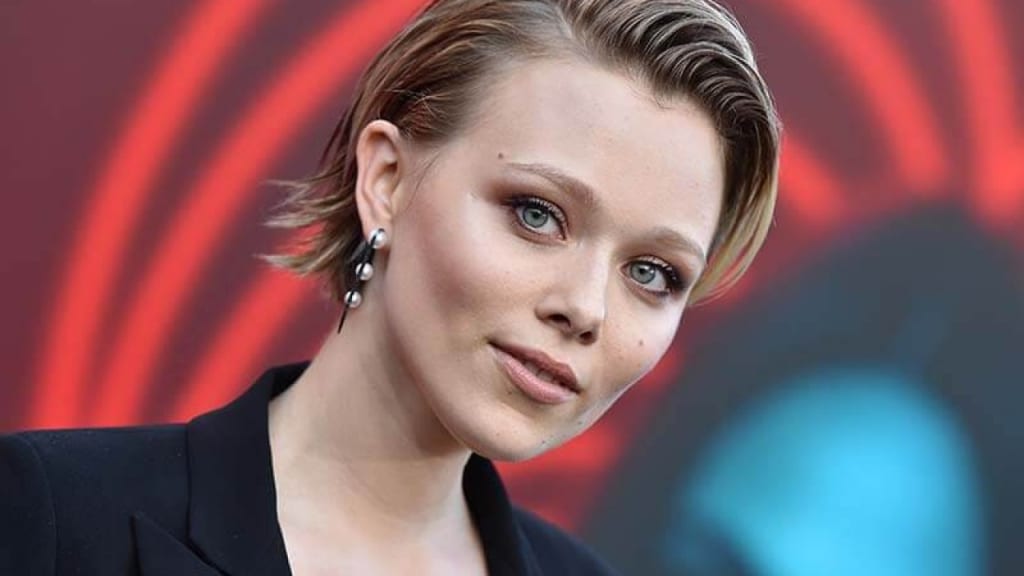 The Announcement
Filming for Ahsoka has started and we still know very little about the series. The announcement that Ivanna Sakhno (Pacific Rim) will be joining the cast of Ahsoka is one of the few tidbits leaked from Disney's vaults. But who is she playing? We think we might know.
Word on the street is that Ivanna Sakhno will be stepping into a character named "Astrid." Don't get too excited just yet, fans, as this is not her real name. We have just been given a placeholder until the big reveal. However, there is a little more detail along with the pseudonym. According to Illuminerdi, "Astrid" will be a striking, ferocious, and formidable mercenary who must decide between her unit or her own glory.
RELATED: Ivanna Sakhno Joins The Cast of 'Ahsoka'
A Little Data Goes A Long Way
This might not seem like much to go on. It is a pretty generic character description that could mean anything. However, there are clues from this data dump if you know your Expanded Universe/Legends. Ahsoka is set about five years after Return of the Jedi during the formation of the New Republic. One particular key member of the Rebellion (who has not been made canon yet) is extremely active in this period.
Winter
Before you scoff, Winter is not just Princess Leia's nanny. She is a highly-skilled asset of the Rebel Alliance. According to Legends, around the time that Ahsoka is set in, she will be smuggling and stealing supplies for the war effort. Winter is an integral part of the intelligence team, excelling at undercover ops and other spying activities on behalf of the Rebels. Under the alias "Targeter," Winter is one of the Empire's most wanted. This fits in neatly with Ahsoka's activities in Star Wars Rebels, as the Togruta was a vital part of the intelligence network herself under the codename "Fulcrum." The two have similar backgrounds that suggest their paths could intersect.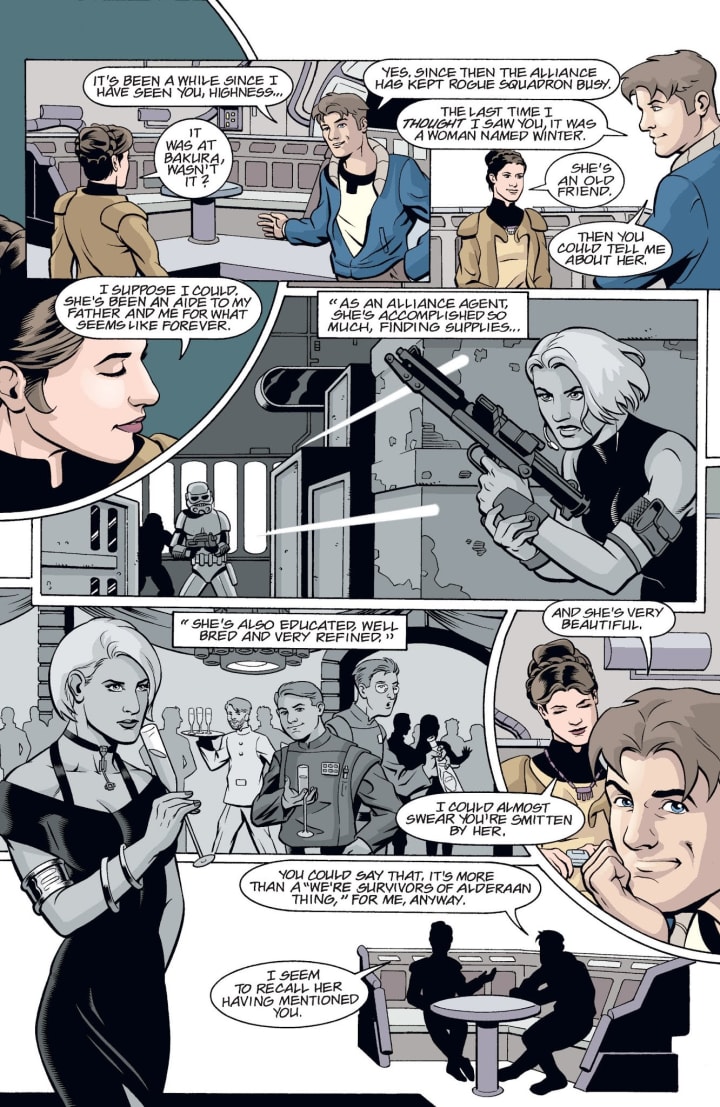 Winter Is Coming?
As a character, Winter has a lot of nuances that would work well on screen. She is a hacker, a fighter, with a perfect memory to boot. As the leak suggests, she is "formidable" and "ferocious." Frequently described as having "ice water in her veins," Winter has thrown anyone and everyone under the bus for the sake of the mission, including her will-they-won't-they love interest (and eventual husband) Tycho Celchu. The Alderaanian has lost everyone in the Death Star's attack so she is a business first and relationships second kind of girl. Doesn't this sound a lot like "Astrid"?
The other major clue to the casting is Sakhno herself. She is a dead ringer to the graphic novel's depiction of the character. She only needs Winter's patented white hair to complete the look. If Sakhno has not been cast to play "Targeter" or a similar character, it must be a massive coincidence because she looks just like Winter has stepped off the page of the X-Wing: Rogue Squadron comics. Winter isn't coming. She is here.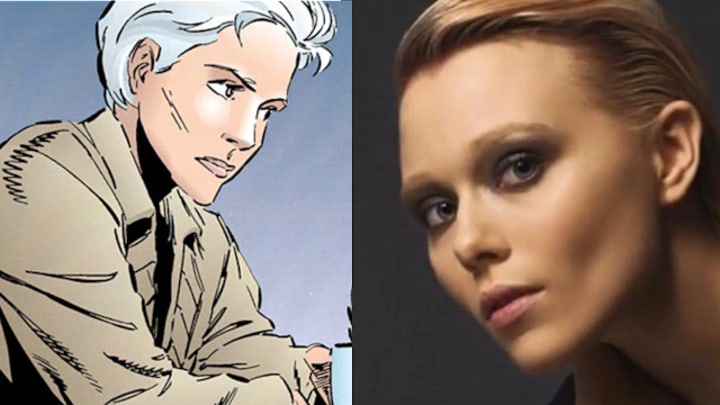 Winter is striking and has a certain swagger. She can pull off regal gowns, disguising herself as diplomats and royalty, or put on fatigues and get on the floor to slice through planetary shields. A Star Wars version of Emma Frost, she has snow-white hair with varying lengths throughout the timeline of Legends. During her "Targeter" years, she wore it short like Sakhno's current hairdo. Winter has poise and grace and would not be outdone by the stunning Rosario Dawson's Ahsoka. Although, having Sakhno in the same shot as Rosario may break the internet.
The Zahn Connection
We might not get an exact duplicate of Winter from Legends. From the evidence shown thus far, it appears as if we will be seeing at least a variant of the X-Wing: Rogue Squadron character. Winter first appeared in Timothy Zahn's Heir to the Empire, and there have been a lot of rumors flying around the internet about the plot from the Thrawn trilogy making its way to the screen. Even without a concerted fan effort to resurrect Thrawn's Legends books, Zahn seems to have good luck with Disney thus far. The number of non-canon Heir to the Empire characters is steadily dwindling, making their way to the current canon. Long may it continue.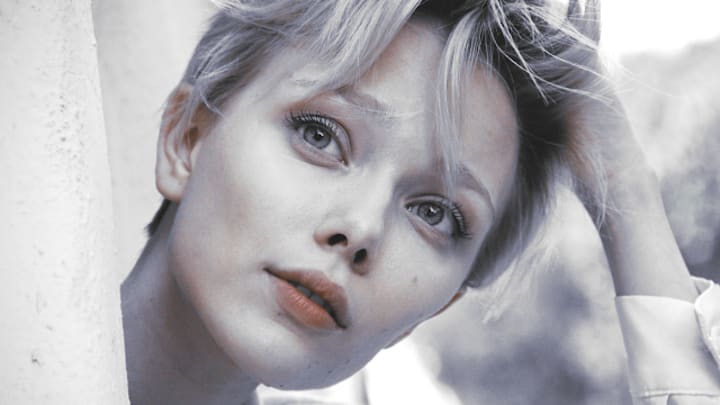 Let's look at the evidence. The timeline fits, her face fits, the character description fits, and so do the rumors surrounding the storyline that Disney intends to bring back. All signs point to Ivanna Sakhno as Winter in the upcoming Ahsoka.
READ NEXT: 'Obi-Wan Kenobi' Trailer Brings This Legends Planet Into Canon
Written By Louise Parnell
Source(s): The Illuminerdi, Small Screen, Wookieepedia, IMDb
Syndicated From Culture Slate
Reader insights
Be the first to share your insights about this piece.
Add your insights