Ivanna Sakhno Joins The Cast of 'Ahsoka'
The Latest Addition To The 'Star Wars' Family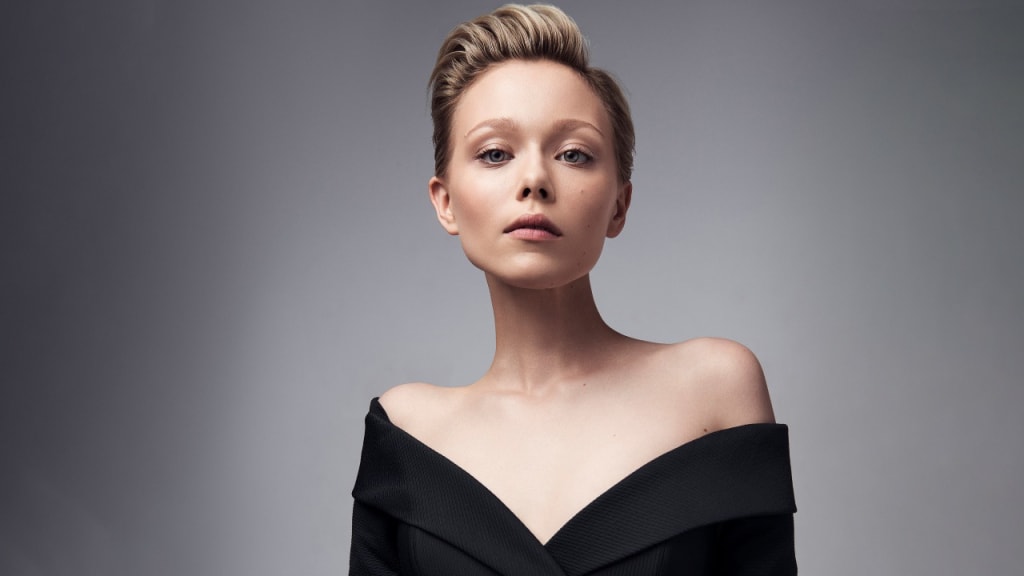 News of cast additions for the upcoming Ahsoka series continues to trickle in. We already know Rosario Dawson will reprise her role as Ahsoka. A couple of weeks ago, it was announced that Natasha Liu Bordizzo had been cast to play Sabine Wren. The latest news is that Ukrainian actress Ivanna Sakhno will be joining the cast as an new unnamed character. An official Lucasfilm announcement is still pending. How Sahkno's character fits into the story is not yet known either.
Sakhno's acting career began in 2005 and has since played several roles on Ukrainian television and film. Sakhno moved to the United States in 2013 to pursue an acting career in Hollywood. She appeared in Pacific Rim: Uprising (with fellow Star Wars alum, John Boyega), The Spy Who Dumped Me, and two episodes of the Hulu series High Fidelity. In addition, Sakhno recently completed filming for The Reunion, an MGM International series based on Guillaume Musso's book of the same name.
RELATED: 'Ahsoka' Series Reportedly Casts Its Sabine Wren
Ahsoka is a spin-off from The Mandalorian and is scheduled to begin production in March 2022. Set during the same period as The Mandalorian (five years after Star Wars: Return of the Jedi), the basic plot of Ahsoka is still a mystery. All we know is what Ahsoka and Sabine have been up to since we saw them last at the end of Star Wars Rebels. As a refresher, the coda at the end of Star Wars Rebels (narrated by Sabine Wren) tells how Ahsoka and Sabine went on a search and rescue mission to find Ezra Bridger. Ezra had jumped to hyperspace within the clutches of purrgils (space whales with the ability to naturally jump to hyperspace) along with the Chiss mastermind Grand Admiral Thrawn in tow.
Rosario Dawson first appeared in the role of the former Jedi Ahsoka Tano in the second season of The Mandalorian in "Chapter 13: The Jedi." Prior to Dawson's live-action appearance, Ahsoka was voiced by Ashley Eckstein in The Clone Wars and Star Wars Rebels. Transferring a fan-favorite character from animation to live-action was tricky but generally went over well with fans. In "The Jedi," Ahsoka was seen alone in the forest on Corvus, where she met Din Djarin and Grogu. After refusing to train Grogu in the Force, Ahsoka sent them on to continue their search for a Jedi to teach the child while she stays behind.
The question remains. Where is Sabine in all this if she is supposed to be helping Ahsoka find Ezra? That is one of the questions fans hope to learn when Ahsoka airs on Disney+ later in 2022. Obviously, at some point in their journey, Ahsoka and Sabine split up their search, perhaps to cover a larger area or perhaps as a misdirection. Whatever the reason, the exciting aspect of the Ahsoka series is the number of directions the series could go. Will the Force ghost of Anakin speak with Ahsoka about Luke? Will Anakin still struggle with his past despite his redemption at the end of Return of the Jedi? Will they ever find Ezra?
Speaking of Vader, Hayden Christensen, who has been much more involved with Star Wars conventions, is returning to play Anakin Skywalker. There has been some speculation about whether or not Christensen will also play Darth Vader in flashback scenes. Since it has explicitly been announced that he will be playing Anakin, this seems unlikely. Why bring Hayden back if they are going to cover him in Vader's suit? Any actor of a particular build can play that role, generally speaking.
It is always good to see fresh faces in Star Wars, and now Sakhno is part of the Star Wars family. It reminds us of when Harrison Ford, Carrie Fisher, and Mark Hamill were cast and how they were considered unknown at the time. As March gets closer, more news on who she will be playing should be coming out. Until then, let the speculation begin!
READ NEXT: New 'Book Of Boba Fett' Images Show Off More Fennec Shand
Written By Eric Onkenhout
Syndicated From Culture Slate
Reader insights
Be the first to share your insights about this piece.
Add your insights