Time Travel, Magic, Vampire, Romance, Drama — Season 2 — A Discovery of Witches
The long-awaited Tv Show that most definitely puts 'Twilight' to shame is FINALLY here! SPOILER AHEAD!!!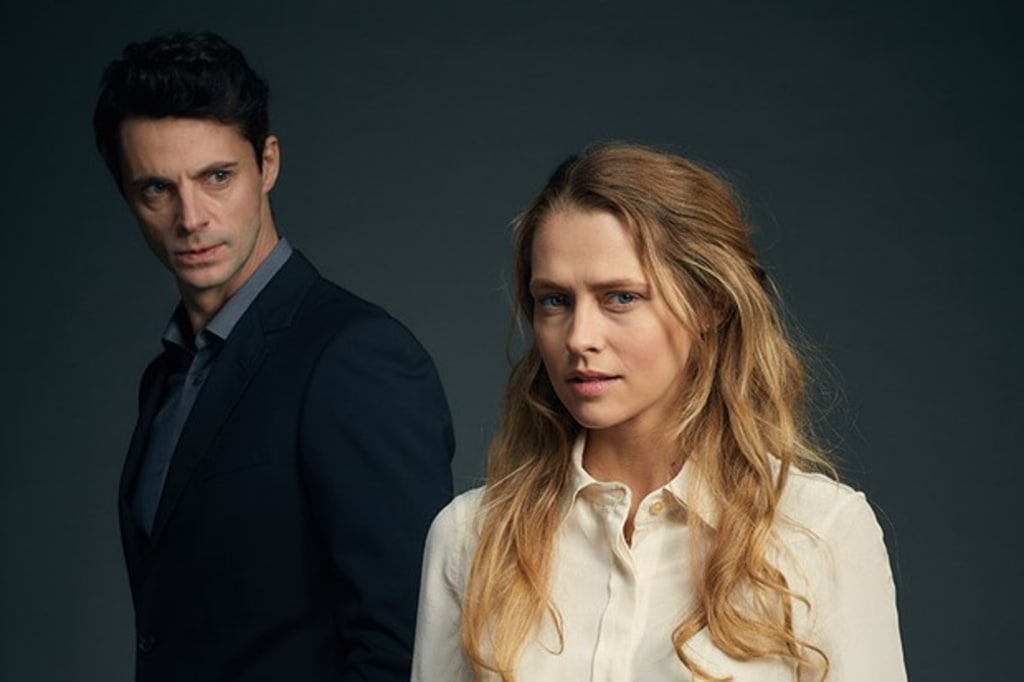 Back in 2018, I watched Season 1 of 'A Discovery of Witches', and practically 3 years later, I finally got to binge-watch Season 2. I have to say it was worth the wait.
Time-travel at the core of the second season, the show switch back and forth between 1561 and the present. Mixing time-travel with magic, witches, vampires, romance, family, and drama, the author and movie-maker created the perfect concoction.
Start 2021 right and stream 'A Discovery of Witches' now. It's the sexiest, romantic, fantasy-filled show you would want to lose yourself in.
In the present, the fight between the demons, witches and vampire continues. We see how Marcus takes on his new role as the Grandmaster and how he struggles with it. A new addition is the human to the team, which I bet you would be of major significance in the next season. If you ask me, the new blood of all the creatures, human included, would form the new congregation and would bring about far more changes.
In 1561, where Diana and Matthew are stuck throughout the whole season, their story evolves far more. I don't want to give too much spoiler, but know that their relationship will go up a few notches. Other than meeting Queen Elizabeth the first, who holds Matthew close to her heart, Diana also finds the oldest weaver/witch to train her with her magic. Also, we learn more about Matthew's past, who is was, what he did, his close friends and family, and his relationship with his father.
From the very beginning of Season 1, we knew Diana was special, but in Season 2, it's further explained, and I got to tell you, it's good. We discover more what type of witch Diana is. However, we don't get all the answers. We are left with a few more questions.
Like, why does she has all these powers? What can she really do? What is her purpose? I'm sure, once you watch all 10 episodes, you will have a list of questions as well.
In one of the episodes, Diana hatch an egg, and a chick comes out of it. In another episode, Diana dreams of the 'Tree' (I forgot the name for it, but it is magnificent, and I believe connects all the creatures). And in another, she discovers her familiar, who seems to be a Phoenix. All of these combined with the fact that in Season 1, the main point was the possible extinction of all creatures, I theorize that Diana has the power of rebirth. The phoenix strengthened my theory since the phoenix is the symbol of rebirth. Also, there is the point from Season 1, where when they tested Diana's blood, she had all the markers of the original witches (and if I remember correctly from the first season, they haven't quite pinpoint her origin yet). So maybe, within her, there is the power that has never been seen before.
As an avid reader and someone who loves the storyline of a good vampire story, I have to admit, Matthew's growling throughout the show was HOT. To be honest, I can't imagine anyone better than Matthew Goode for Matthew De Clermont / Clairmont's role. That specific character speaks to him, and he represents the 1500 years old Vampire with a hint of darkness and an air of control so well.
Honestly, I'll rate Season 2 of A Discovery of Witches at least an 8 out of 10.
As good as the storyline was, and the acting from both Matthew and Teresa, I personally feel like some scenes jumped from one scene to another too quickly. There were occasions where I was still trying to understand what was happening (as in how and why), and the scene cut to another without much explanation. I gather the story is based on the All Souls Trilogy, but I would have appreciated some more explanation on some scenes (i.e, the words used, why they would do something, their logic on some, etc…).
Despite these, I will admit, I loved the season and can't wait for the next one. I loved the history, the place they filmed for the year 1561, the relationship and dynamic between Diana and Matthew, and the production. Don't miss this AMAZING show. There are some big things taking place this season. Also, I would strongly recommend watching the first season again, then jump right into season 2. It just hits differently.
If you want to buy yourself the Trilogy, go ahead and do so now.
I, personally, will eventually get my copy too.
You're welcome to comment your thoughts about the show below,
Until next time,
Much Love
I do not own the right to the pictures
About the Creator
Founder/Ceo of Plumitif Press, LLC
Author & Self-Publisher.
I mainly write Romance Fiction. I started writing at the age of 12 and published my first online novel on Wattpad in 2013. In 2019, I published my first printed novel.
Reader insights
Be the first to share your insights about this piece.
Add your insights