The Blacklist: Who's Raymond Reddington
The Big Question Of This Delightful And Thrilling Show.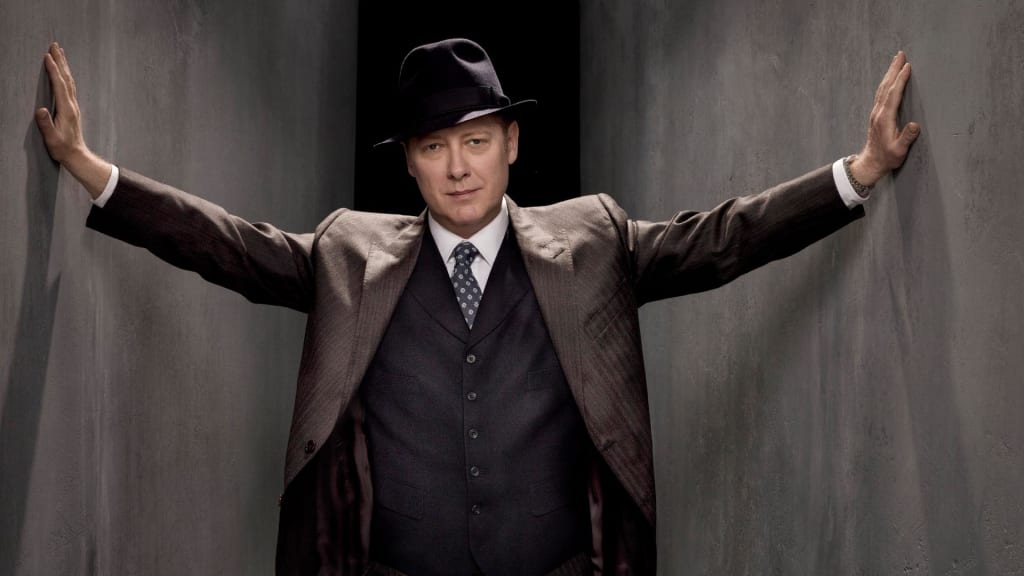 If you are not up to date with Season 7 of The Blacklist yet, beware, there are major spoilers ahead.
After a careful gathering of information through Season 1 to Season 7, my speculation of who Raymond Red Reddington really is got stronger. Now, my theory might change as I continue watching the show, but so far, I haven't seen anything that would indicate a shift in my conjecture. Particularly after Season 7 Episode 4: Kuwait. And that's not even taking into account that Ilya Koslov isn't Red. – Honestly, how many of you were shocked by the fact that Red wasn't Ilya like Dom had recounted? I, for one, didn't buy it. Not after Raymond's expression when Liz told him she knew. And particularly not after Raymond asked Dom to recount everything he told Liz, 'Word for Word'.
Coming back to 'Kuwait' and studiously observing Raymond and Cooper's interaction, I picked up some useful information that would strengthen my theory that Raymond Red Reddington is really Raymond Reddington. That he somehow survived that fire and made Katerina believe he died. Since I'm not totally up to date to the latest episode of the show yet (Hopefully, by the end of this weekend I would be), my previous hypothesis that one of his blacklisters, like Mr Raleigh Sinclair III, who provided alibis by reconstructing perfect clones, could still stand. Then again, if I'm seriously considering Mr Raleigh Sinclair III, I'm also pushing aside the fact that when Raymond slid into Sinclair's car for the first time, he didn't recognise Reddington. Not even his Oh-so-famous name. The latter leaves a hole in my speculation about Sinclair's involvement in helping Reddington in the past. But we have to take into account that the writers and Spader like to twist things, so we may not know for now. And, as far as for the twin theory that's going around, I'm not really into that. There are too many holes in that theory.
Many may suggest I'm reading too much into the 'Kuwait' episode, but I don't believe I am. My belief is that the episode contains plenty of Easter eggs. A way for the writers to keep us on our toe. – After all, they've been keeping us on edge of our scene since season 1. And maybe, that's why we love their writing so much. But we got to expect what we know right now may not be the truth. Or, at least, the entire truth.
Let's take these few quotes from the show for example;
I am exactly who I am. And I can assure you, I am a far more interesting Raymond Reddington than Raymond Reddington ever was.
Whoever I once was, I am now and will continue to be Red Reddington.
I may once have had another identity, but that identity no longer exists — I am exactly who I am.
When Cooper asked Reddington how he had perfect knowledge of what happened between them in 1989, which was a logical question, given Katerina couldn't have possibly known everything about Reddington despite having spied on him. Raymond's answer was simply, "I know because I know." That on its own is indicative enough that there's something else to the story than Raymond being an imposter.
The most telling quote, however, is Hutton's quote when he had Cooper captive in the cage.
You were a traitor treated like a patriot. I was a patriot treated like a traitor. So that's what I became.
The latter quote reminded me of Raymond Reddington before he became the Concierge of Crime. From all the flashbacks and the tape played in court when Raymond was in prison, proving that Katerina dragged Raymond's name to the mud rather than killing him for knowing the truth about her and the Cabal, (Most probably because both of them once truly loved each other), shows Raymond went through a similar scenario. He was a patriot treated like a traitor, and so he became one. Possibly to survive and to protect his family.
While we are on the topic of Katerina and Raymond, it could have been that they had a plan to run away together, but something went sideways. It wouldn't surprise me. There's more backstory to that fire and Liz's firing at who could have been her 'father'. I don't remember the exact quote, but supporting this argument would be when Raymond told Liz her memory of that fire might not be all true. The sequences of what happened, of who was there was questionable. Perhaps, Liz's shooting that night forced Katerina and Raymond to strategise a new plan to survive. And from what we've learned so far in this show is that Raymond rarely ever corrects what Liz thinks is true.
To summarise, I still think the 'Raymond Reddington' the task force know is the real Raymond Reddington and didn't die in that fire. That he is indeed, Liz's father and is harbouring a truth that we have yet to uncover.
What's your postulation on who Raymond Red Reddington really is?
tv
Founder/Ceo of Plumitif Press, LLC
Author & Self-Publisher.
I mainly write Romance Fiction. I started writing at the age of 12 and published my first online novel on Wattpad in 2013. In 2019, I published my first printed novel.
Receive stories by Lady Lavinia Dasani in

your feed