There's a Secret 'Doctor Who' Episode in the Style of 'Indiana Jones' Waiting to Be Made
Did you know writer and actor Mark Gatiss has a secret episode that was going to be produced in 2008?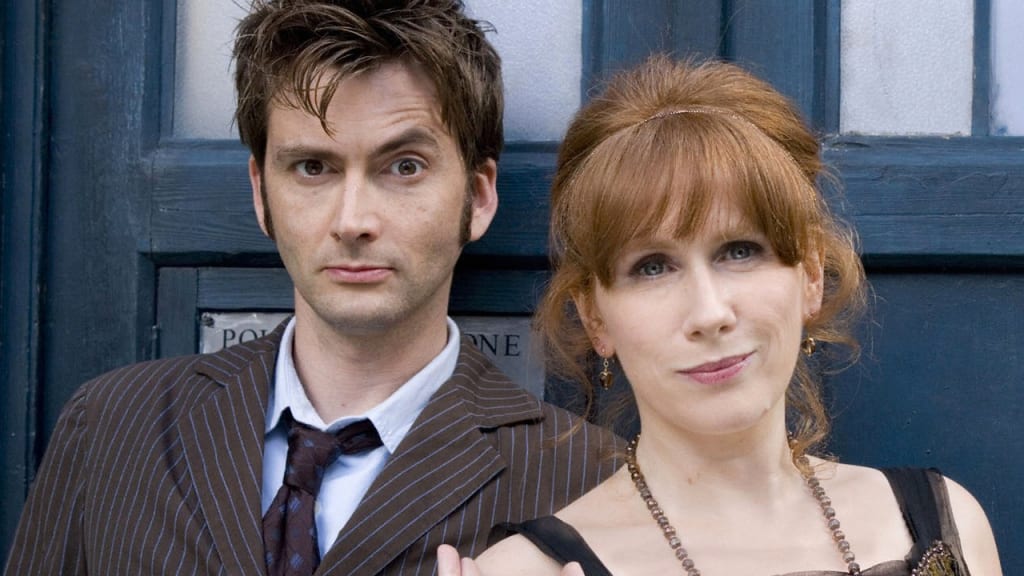 'Doctor Who' [Credit: BBC]
Writer and actor Mark Gatiss has given fans all kinds of adventures during his time as a writer for Doctor Who. Gatiss is responsible for a number of epic episodes, including living dolls and the Ice Warriors. However, did you know Gatiss has a secret episode that was going to be produced in 2008?
A Full-On Indiana Jones-Style Episode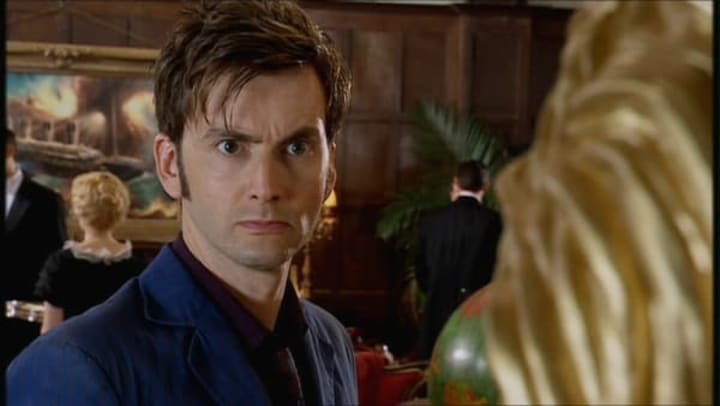 In the latest edition of Doctor Who Magazine, Gatiss has opened up about this mysterious #DoctorWho episode he wrote nearly 10 years ago. The episode he wrote and pitched was on the verge of production in 2008, which would have been Episode 2 of Season 4, starring David Tennant as the Doctor, accompanied by Catherine Tate.
The adventure episode titled "The Suicide Exhibition" was sadly denied at last minute and "The Fires of Pompeii" took its place. However, Gatiss continued by saying the executive producer at the time said the adventure could be part of the Tenth Doctor's special series in 2009. Again, it never happened for an unknown reason.
"The Suicide Exhibition" involves the Nazis in the British Museum during World War II. It was penned that the British Museum was "a puzzle box of sliding doors and traps and stuff." Speaking to the DWM, Gatiss said:
"The title came from this thing I was reading about how, in the First World War, they were evacuating stuff from museums to various Welsh museums. All this precious stuff, they hid in places like salt mines. But what they had in both World Wars was this amazing thing called the Suicide Exhibition. People still needed stuff to see, for spiritual succour. So if they had 300,000 Anglo Saxon pots, they just put some of them out that they could afford to lose! If a bomb fell, it wouldn't matter, because they had loads of them."
With the episode still waiting to be made, will incoming showrunner Chris Chibnall revive the episode and make it a part of Season 11? On the other hand, there's always Big Finish Productions, who are incredibly well-known for their Doctor Who audio stories.
Mark Gatiss is set to appear in this year's Christmas Special alongside Peter Capaldi. Capaldi and Gatiss will be joined by David Bradley as the First Doctor, who will help out the current Time Lord for one last adventure.
scifi tv
About the author
MA Media and Communication graduate from the University of Portsmouth - Massive Doctor Who Fan.
Reader insights
Be the first to share your insights about this piece.
Add your insights