The Treks in Sci-Fi Podcast
You don't have to be a Trekkie to listen.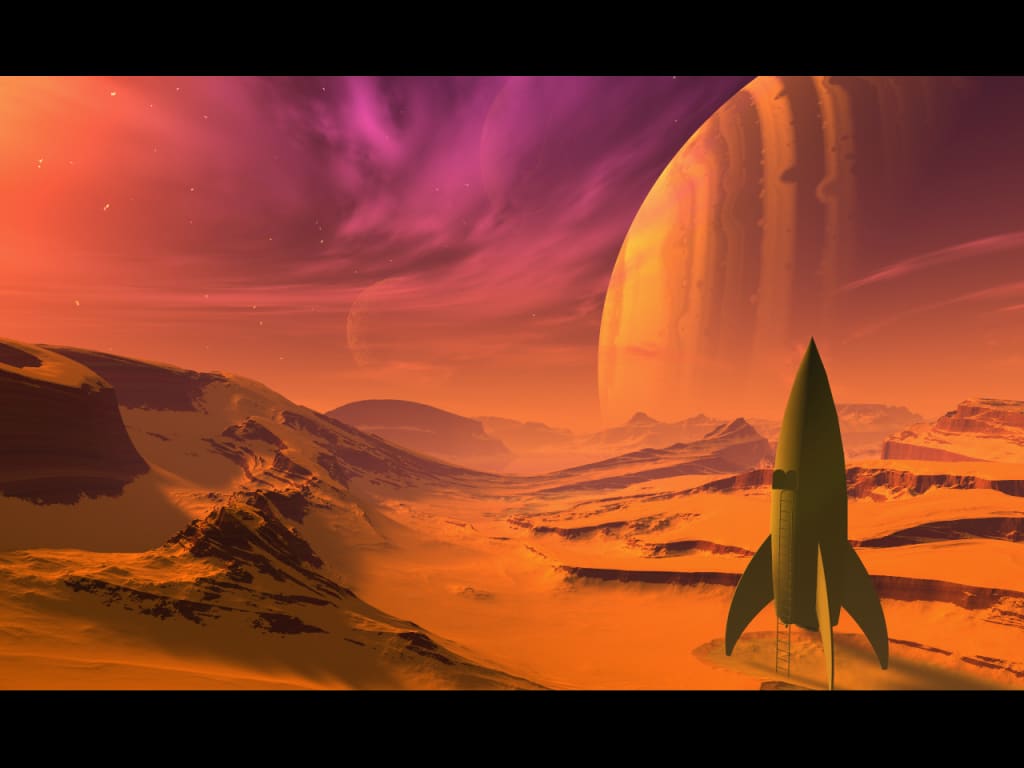 Ok this artwork has nothing to do with the podcast but it just looks great.
The Treks in Sci-Fi podcast.
The Treks in Sci-fi Podcast has been podcasting from the home of Rico Doste since 2005. Mr. Doste has been a long time sci-fi fan; the Star Trek franchise being his favorite. His podcast which stated out as a review of classic Star Trek episodes, the movies, the spin off series (ie:DS9) and collectables. However over time Rico decided encompass more discussions of other fandom in his weekly podcast which goes up on the feed every Sunday.
He has covered just about every franchise in the genre including Fantasy, Horror, and super hero movies and comics. The podcast typically lasts for about an hour and 10 minutes depending on the subject covered. Some of his podcast has lasted up to a couple of hours while others will last only 40 minutes should a guest host be in place. When you listen to the Treks Podcast, do not expect an NPR quality type show but a fan driven type of podcast. Rico is by profession a chemist and not a journalist so he has had to learn a few things along the way. He doesn't have a studio and interviews live guest but works with his home computer from his basement which he has recently designed to look like the bridge of the enterprise. Over the years Rico has created on online community of followers which includes a chat forum of 600 members, 650 twitter followers, and a Star Trek RPG group as well.
I have really loved listening to the Treks Podcast over pasted decade or so. It was one of the first podcast I subscribe to from iTunes back in the mid 2000's and I have never stopped since. I enjoy his commentary on Trek episodes, Movies and other TV shows as well. His guest host are equally as great also. So if you are looking for a sci-fi podcast, Treks has a wide variety of stuff for just about any fan out there. So give it a listen and find an episode you like. I have included some current examples in this article.
This weeks podcast was hosted by guest host Mark Daniels, one of few guest host of the Treks Podcast. Mark's area of expertise is in B-movies from the 50's to the 80's. Mark's show consist of an audio portion of the movie including a trailer if one is available, his podcast also includes bios of the actors, trivia, and he loves to see it there is a Star Trek connection with that movie.
This is one of Rico solo podcast in which he delivers his own commentary on what ever he is discussing for that podcast. His podcast will typically last an hour or more and include audio portions of the episodes, he starts out with news of the week and ends with what is coming up in future podcast.
This is Rico's review of the best movies of 2016. This a vidcast which he likes to do sometimes via his own vimeo channel.
Rico does occasionally post other vids as well like this one.
Here is another podcast done by guest host Rick Moyer and Chris Clemente. They both discuss the Planet of the Apes TV show from the 70's. These two have some great discussions. Rick Moyer is a great host, he has been notorious for doing musical parodies.
This podcast is from guest host Vartok. He appears every now and then with a musical cast on a top composers in Hollywood. His podcast are as long as two hours and feature a history of the composer and fine examples of their work.
Where to find Treks in Sci-Fi.
The Treks in Sci-fi Podcast can be heard via streaming on the website treksinscifi.com, go to podcast notes, you can download from iTunes, also available on Sticher. There is also apps for android users such as Podcast Republic that carry Treks podcast. Rico also has a Facebook page and can also be followed on Twitter @treksinscifi.