The pandemic induced hyperlocal ecommerce- A matter of survival for businesses turned into lucrative chances of growth
Many businesses have used pandemic as a platform to grow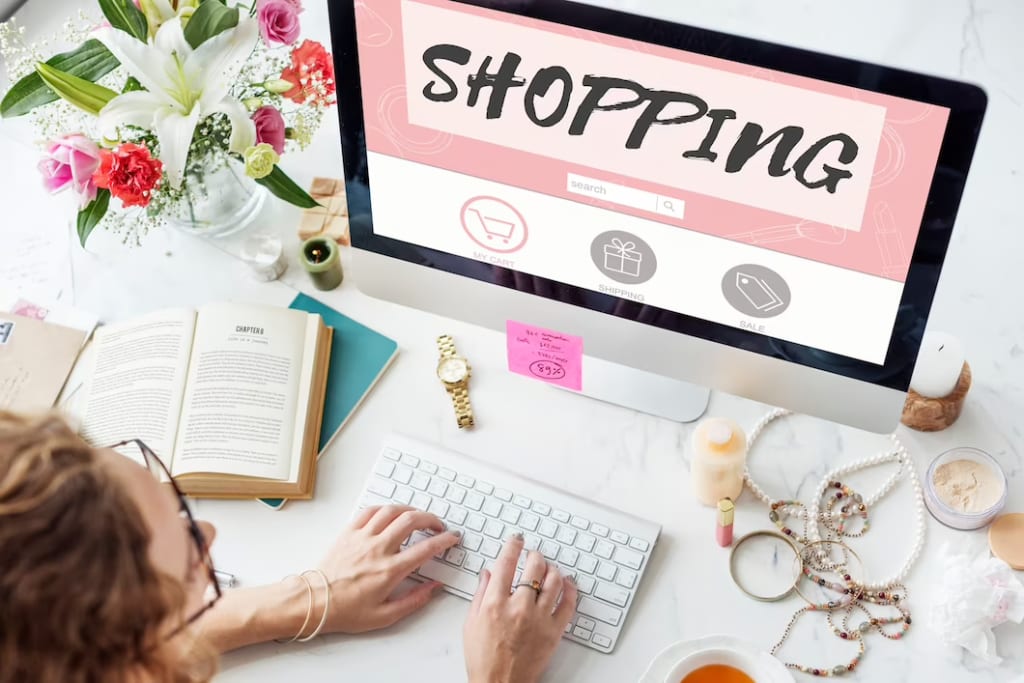 Isolated and quarantined at home, consumers had to go online. In there, many businesses chose to grow
"Hyperlocal ecommerce per se, does not need any introduction. When the pandemic brought businesses on their knees, it was hyperlocal ecommerce that battled it out for them- for their survival back then and for their growth right now."
Introduction
Ever since technology has taken precedence over several aspects of a business, everything is getting dominated and defined by automation. The role of automated and digitized processes in ecommerce is worthy of a discourse, especially the role played by the techno-savvy and automated businesses during the period of pandemic. With its effects waning from quite some time now, the pandemic induced hyperlocal ecommerce which then had to fight hard to reinvent logistics, redefine supply chain, and rework its business strategies, is now going steadily good symbolizing prospective growth for the businesses, so concerned.
The covid19 pandemic crisis
It is not that people in the pre-pandemic world did not make online orders or businesses did not make efforts to sell their merchandise online, but the need for those speedy and contactless deliveries was never felt so urgently as it did after the outbreak of the pandemic. With consumers being left isolated and quarantined, businesses running amok, market shares dwindling, sales deteriorating and profits declining, the pandemic had businesses and consumers bearing the brunt of the deadly disease. All in all, the pandemic has had a devastating impact on several economies of the world and it hit small businesses particularly hard.
Left with little choices and options to move out to shopping malls, hypermarkets and other brick and mortar stores for fetching the daily needed essential household items, the consumers had to put trust in the digital version of commerce known as ecommerce. With businesses too not making an exception in this case and made to stay indoors, they had to hunt for options where in they can meet the rising customer needs with utmost ease. This meant delivering to them at unprecedented speeds in order to cater to a wider market base as much as possible, and making contactless deliveries possible for the covid apprehensive consumers. It was then when the role of hyperlocal ecommerce delivery software partners was called for and on-demand hyperlocal deliveries had to step up and come to the forefront.
Hyperlocal ecommerce during the period of the pandemic- A matter of businesses' survival
No sooner did the pandemic struck the majority of global population, businesses everywhere knew that the times ahead for them are not just tough but daunting. With a continuing dip in sales and dwindling profits and market share, the future became uncertain for scores of businesses. This was the case not just for the stagnating ones but for the established businesses as well. Everywhere the business fraternity was subjected to a standstill with them consistently thinking on figuring out the potential ways of regaining and recovering the lost market.
Equipped with learnings from the pandemic, the challenges that ensued therefrom, and emerging disruptions, boardroom conversations shifted towards cultivating resilience and establishing a purpose-driven culture—an imperative to building better and stronger organizations of the future. In doing so, several aspects which may have been considered as 'value-adds' not too long ago have now become 'must-haves'—essential elements to achieve reinvention at scale.
As soon as they started to find ways out of this havoc that the pandemic created, they knew that recovery should no longer be restricted to bringing businesses back to where they once were. Instead, it should now be about establishing where businesses need to be in a changed future. This meant teaming up with the best-in-class hyperlocal ecommerce delivery software partners that were futuristic and efficient. Call it reinforcement or reincarnation of hyperlocal ecommerce, the pandemic initially did put businesses in a fix making them fight for their survival, but in a short period of time from thereon, it brought a big bag of possibilities and growth for them.
Ever since then businesses have been picking up pace and partnering with hyperlocal ecommerce delivery software companies in order to increase their brand visibility and reach out to as many customers as possible. In simple words, the story that commenced with figuring out ways and means for survival of businesses has now reached to a point where the competition is getting intense by the day and businesses are deploying their sets of blitzkrieg strategies and tactics in order to grow by leaps and bounds in the extremely promising hyperlocal space.
The post pandemic affect- Bringing lucrative chances of growth for businesses
The post pandemic scenario has been quite overwhelming for aspiring and futuristic businesses. It would not be wrong to say that the pandemic prepared businesses for what was to arrive- not as in serving the isolated and quarantined customers, but as in ecommerce getting hyperlocal- and them adapting to speedier, convenient and contactless deliveries.
For instance, the woes of the restaurant industry are not hidden from anyone. And every aware mind knows the brunt they had to face during the pandemic. But among them, there were businesses that were able to bear the storm that covid19 was. Since indoor dining came to a halt from the fag end of the month of March, meals to-go became the lifeline for many restaurateurs. Takeout and delivery skyrocketed, as people sheltering-in-place sought alternatives to cooking at home.
Be it food or packages, the transit of purchases grew rapidly via courier and online delivery services. Hyperlocal ecommerce delivery software and on-demand apps exploded, with Uber Eats showing 135 percent growth in the United States during 2020. Interestingly, there was an additional spin-off with the growth of e-bikes worldwide. This was partly fueled (in an environmentally friendly way) by food delivery workers during the pandemic, but is a trend likely to continue as net-zero targets come into greater focus post-pandemic.
According to Barron's, services such as DoorDash, GrubHub and Uber Eats gained customers during the pandemic. Meanwhile, some eateries benefited as the community rallied behind them and ordered meals that were then donated to hospital and healthcare "front line" workers. Other restaurants got creative by offering family meal packages, "take-home kits," and other specials.
As per a report, on March 12, the near about beginning period of the covid19 lockdown, Amazon's stock price closed at $1,676.61. By the end of June, it was nearly $1,000 higher than it was just a few months ago. This shows that the juggernaut that Amazon is, it received a big boost from the quarantine as consumers could not go to stores to make purchases.
All these examples are emblematic of the fact that the distraught times that the pandemic forced upon businesses was utilized for their food. And now they are well established in their respective industries to make the most opportunities present in the online buying space. The role of hyperlocal ecommerce delivery software partners take the centerstage in this pursuit of businesses. Had it not been for their impressive innovations and consistent upgradation in technological processes, many businesses would have still been fighting for their survival. But courtesy to the expertise of on-demand delivery software and app developing companies, that they have been lending a phenomenal support to businesses everywhere.
Wrapping up
The pandemic has changed the landscape of business forever. Brick-and-mortar retail outlets and stores, which have been ceding ground to online retailers for the last few years, lost out tremendously as even shoppers who once liked to go to malls and browse through the array of displayed merchandise were no longer able to do so. The ease of online purchasing and seeking instant and contactless deliveries proved beneficial not only to those who were accustomed to online shopping, but also for those, who previously were less inclined to ordering merchandise over the web.
Now that the after effects of pandemic are weakening a bit, businesses having established and prepared themselves for instant, convenient and contactless deliveries and the ravenous consumers being in awe of them more than ever, the hyperlocal space is expected to receive an overwhelming response and reciprocation from the directly concerned stakeholders- of which businesses and consumers are primary.
It just remains to be seen which all businesses are going to take it to the top of their respective industry places and which will have a tough time combating their rivals in that very space. Will the pandemic that made businesses learn survival tactics and grow abundantly continue to become the much-needed platform for businesses to come up front, get noticed, reach out to the target markets and make lightning fast and contactless deliveries possible for them?
About the Creator
Finding comfort and learning in expression, I have been a pedagogue, a guest columnist, soft skills trainer, freelancer and a tech blog writer. I have devoted years on delivering discourses on corporate strategy and digital marketing.
Reader insights
Be the first to share your insights about this piece.
Add your insights