The 3 Reasons Why 'Star Wars: A New Hope' Is The Greatest Film In The 'Star Wars' Franchise
Of all the movies, I still stand firm in my belief that Star Wars: A New Hope is the best film in the franchise, for three very important reasons.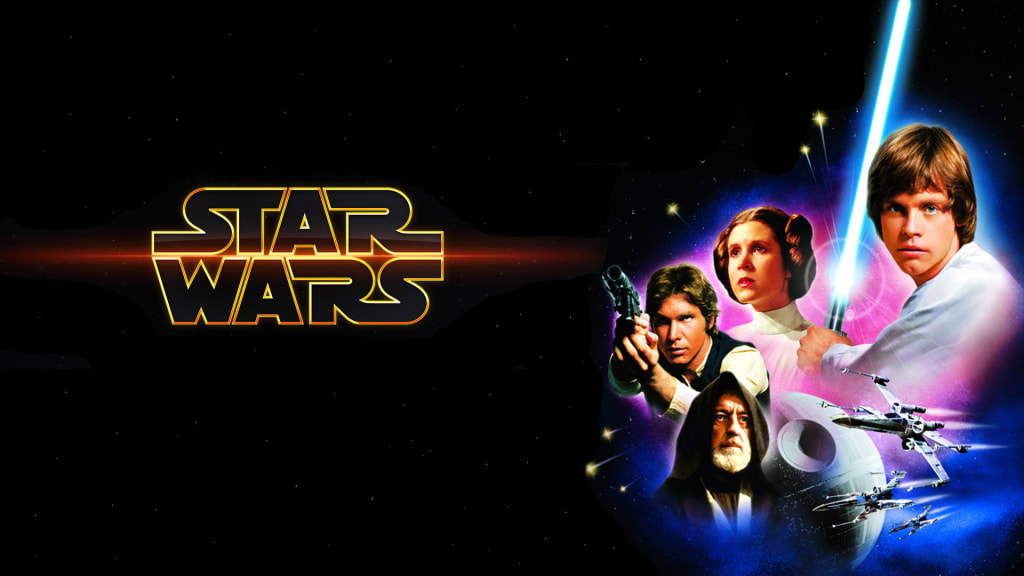 If you're new to this whole #StarWars thing, then I feel sorry for you, because the entire Star Wars universe has been one of the most influential franchises to my upbringing as a child of the science fiction genre. Racing into the stars was something that I wished I could do growing up; being an astronaut would have been the most amazing experience if it weren't for my fear of heights and possibly exploding from a spark in the rocket fuel strapped to my seat.
Yet, nevertheless I spent much of my childhood dreaming of space, and everything that it held in the darkness of the skies above me. So when I first experienced Star Wars, it was mind-blowing to put it lightly. The original trilogy as it's called now was fully released before I was born, so my first experience wasn't in the theaters but instead it was in front of my old projection tv (the beastly tube style) on a VHS tape. My mom had found all three movies on VHS for me and it was part of my Christmas present in the early 90s. I plopped down and devoured every minute of each movie, and I loved every moment - but of all the movies, I still stand firm in my belief that Star Wars: A New Hope is the best film in the franchise, for three very important reasons.
Carrie Fisher (aka Princess Leia Organa)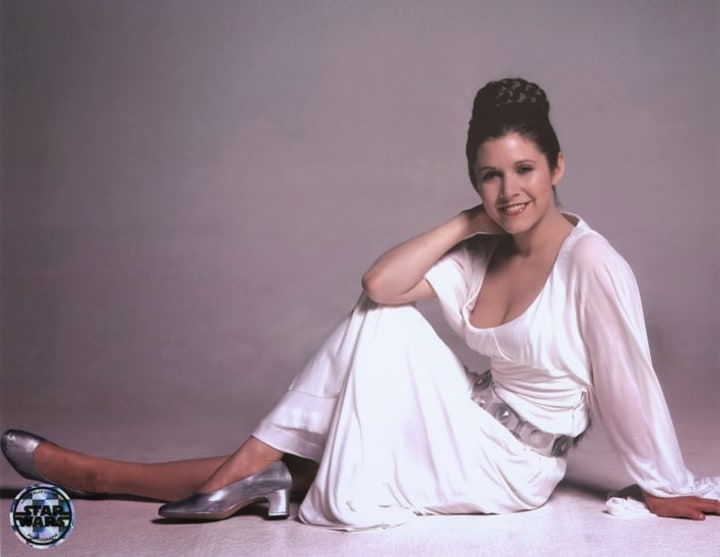 Why, you stuck up... half-witted... scruffy-looking... Nerf-herder! –Leia Organa
As far back as I can remember, she was the first actress that I had a crush on. Princess Leia was the character that I would have flown across space to rescue in an instant. As I'm sure most other fans of Star Wars would agree that she was one of the most influential characters of the original trilogy. And, honestly from more than just a sex appeal standpoint, she still remains a pivotal character in the definition of a strong female character. Leia was strong willed and beautiful, and you could tell that there was something special about her.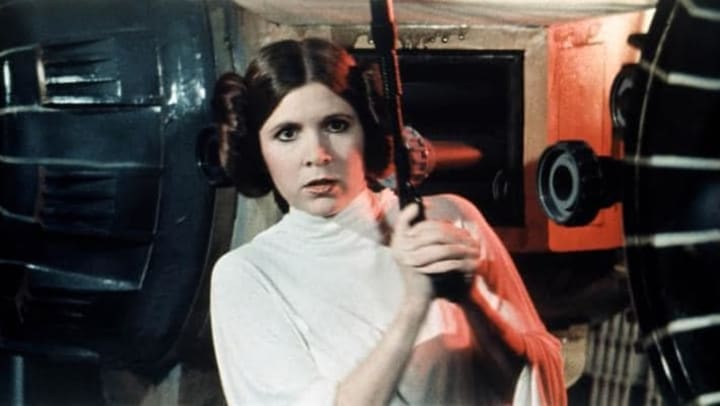 So even though she appeared to be a damsel in distress at the start of the film, it quickly became evident that she was anything but 'in distress.' Her resonating presence is a major reason why Star Wars: A New Hope went on to be as big of a success as it did.
Harrison Ford (aka Han Solo)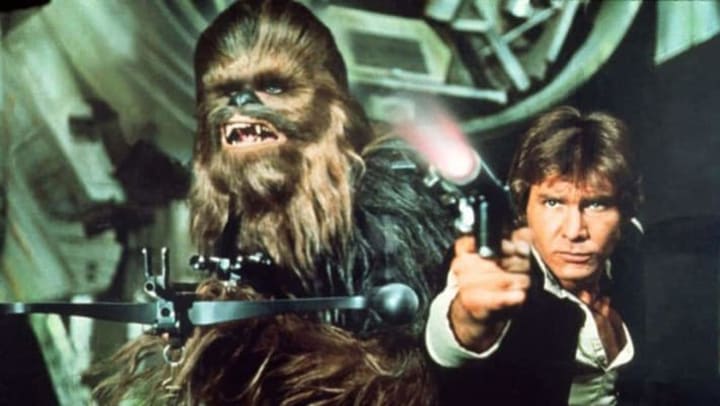 Hokey religions and ancient weapons are no match for a good blaster at your side, kid. –Han Solo
The devilish rouge that we know as Han Solo is the second part of what makes Star Wars: A New Hope the greatest film in the franchise. Simply put, we get our first introduction to the character who would become pivotal to the remained of the trilogy and beyond. Han Solo enters the film as a scruffy, cynical smuggler who appears to only be interested in how he can be paid. It's only as we get to see the character in action that we realize that his actions aren't completely self-profiting and he grows to love his merry band of misfits who he lets board the Millennium Falcon.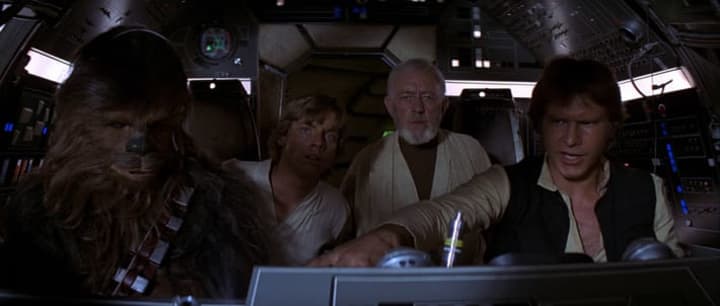 Han Solo was the guy I wanted to be when I watched Star Wars. He was cool, sarcastic and reckless - all things I wished to be. Even though I had the sarcastic wit, I wanted more and I wanted to be like Han. Even though I knew that there was likely no possibility that I would ever turn out like Han Solo, it never changed the desire to step into an adventure and live by the seat of my pants.
Mark Hamill (Luke Skywalker)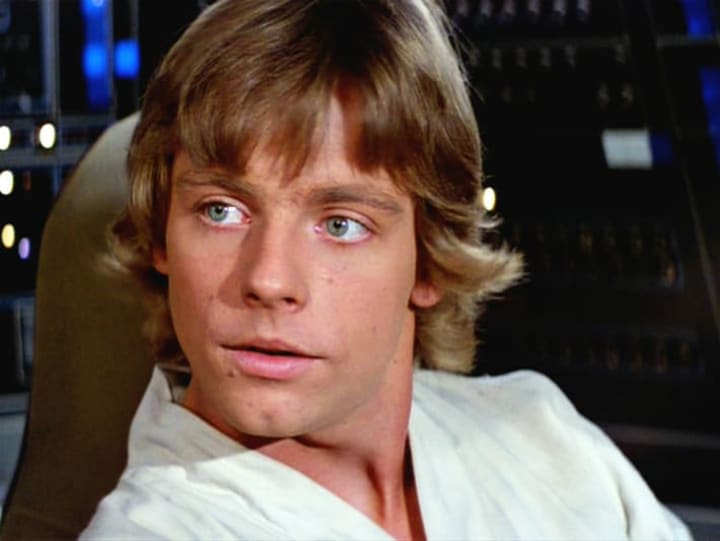 You know, between his howling and your blasting everything in sight, it's a wonder the whole station doesn't know we're here. –Luke Skywalker
The unlikely hero of the story took a while to grow on me compared to Han and Leia, but eventually he won me over. Yet as I've gone back to watch the original trilogy over the last 20 years, I've started to realize truly how pivotal he was to the story. We all know what happens in the final two films of the original trilogy, and we can imagine what his role may be in the future installments of the sequel trilogy with Episode VIII and Episode IX. But in Star Wars: A New Hope, he really showed me at a young age what true heroism looked like; stepping into a story that was infinitely larger than what he knew on his home planet.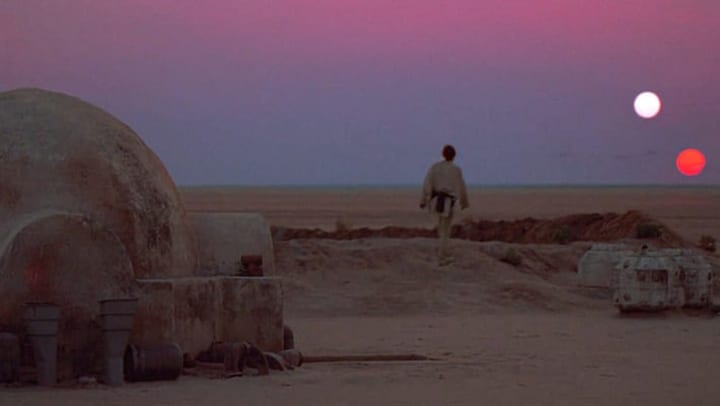 By accepting what would later be discovered to be his destiny as a Master Jedi, Luke did what I could only imagine: lived in a grandiose adventure and he embraced it. As a fearful young child, his actions would have unending importance to me, as I thought that since a guy like him could step into his role as the savior of the universe, surely I could ask the pretty girl out.
(Which by the way I did, and she even married me - so just like Luke, it all worked out pretty damn good.)
star wars
Husband. Father. Gamer. Cinema Lover. Mix it all together, and there I am. I love all things pop-culture and coffee; but coffee is the best.
Receive stories by Matthew Bailey in

your feed