"Tapestry" Provides a 'Star Trek: The Next Generation' Lesson on Misperceived Failures
Untidy parts of life may actually hold together your successful present.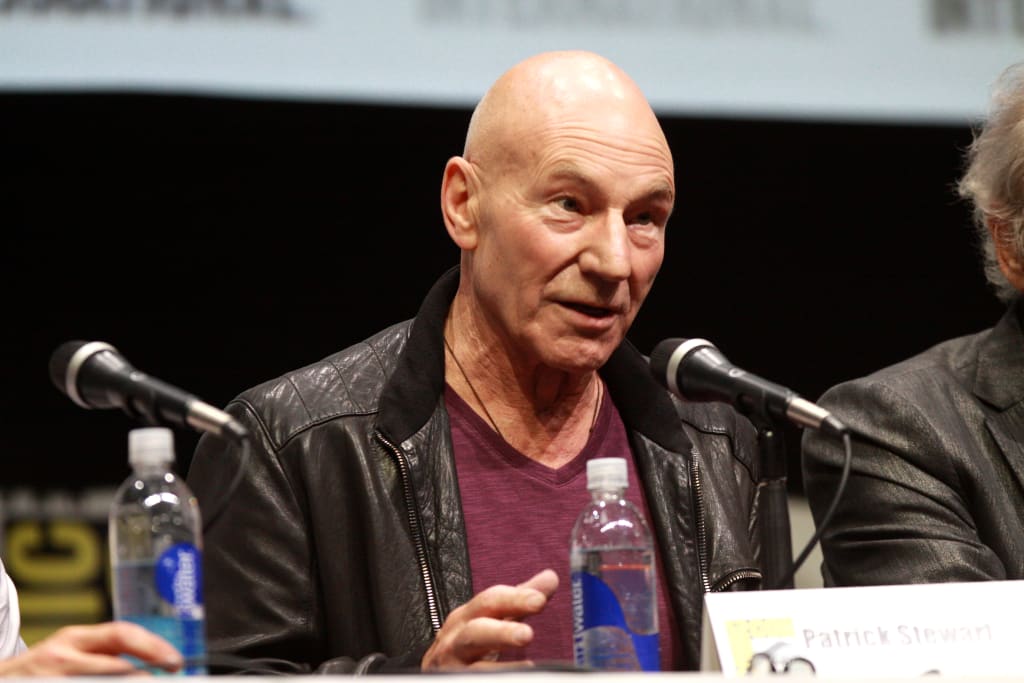 Credit: Gage Skidmore
I have a friend who is well placed in the corporate world and pulls down more money than any of my classmates from Plattsburgh. But as he runs in his circles among the well born and highly situated, he dreads revealing the base origins of his higher education. Given the chance, I think he'd rectify this untidy part of his life and pull this loose thread on an otherwise successful portfolio. But he might just undo the tapestry of his life as Jean-Luc Picard learned in one of my favorite episodes of Star Trek: The Next Generation.
Picard's unpolished beginnings have long weighed heavily on him, and the sentiment cannot be overlooked when they directly point to his demise. A compressed teryon beam damages the artificial heart that had to be installed after a bar room brawl at the academy and Q stands in judgment as the supposed overseer of the afterlife. "You might have lived if you'd had a real heart instead of this unreliable piece of technology," Q gloats.
Now faced with spending eternity with Q, Picard opens up. "I was a different person in those days - an arrogant, undisciplined, young man with far too much ego and far too little wisdom."
So the great Jean-Luc Picard was one of us after all, and he has little regard for the journey. "If I had been more responsible at that age, I wouldn't have needed this heart, and I wouldn't have died from a random energy surge thirty years later," the Star Trek cast member relents.
He sounds a bit like my friend nervously biding his time before the small talk gives way to the business dealings. His energies could be put to much better use given the foundation four years at Plattsburgh built.
A Day in the Life at Plattsburgh
We were a bunch of guys who thought anything was possible. Of course, in deference to the young Picard, I'm not talking at all about what happened inside the classroom or on future event horizons.
Spring break 1985 comes to mind. There's was no money to be had, but the future executive didn't hesitate to buy five pounds of liverwurst to sustain a busload of guys on the 24 hour journey south.
The gesture apparently willed one of our compatriots to make better use of his student loan. The teller was certainly taken aback as he asked for a lump sum total of $1,500 in travelers checks to help cover everyone's costs.
Once situated in our success, the whole idea was to do it, and then be ready to be outdone until you could figure out how to one up the current lunacy. At one point, we were the guys who sought out the shoes of a willing lady and proceeded to spend the balance of the evening drinking out of the soles of her feet. That is until one of us moved up the ladder and got a girl to surrender her bra to nurture the revelry.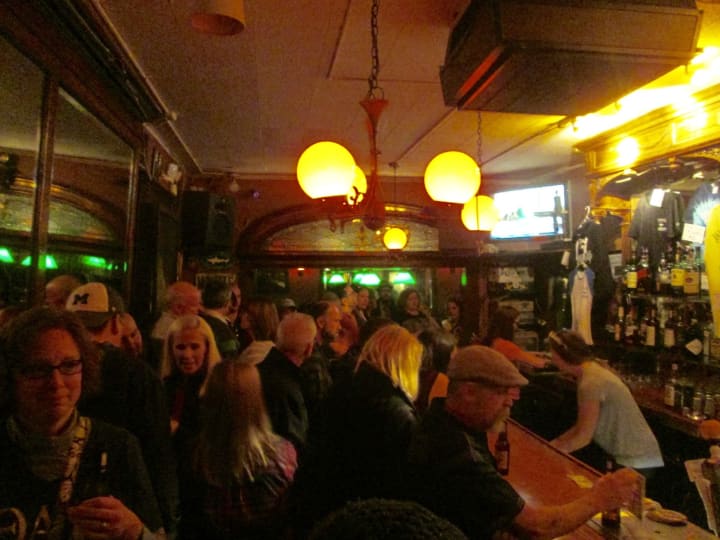 A Second Chance for Picard?
And so it went, but unlike Picard, the memories carry no regrets for any of us. So Q does the honors in hopes that his captain can see the error of his ways. "If you had it to do all over again," Q holds back his omnipotence and gets Picard to take the bait.
"Things would be different," and the esteemed captain is off.
His quantum leap back to the past has him greeted by a slap in the face from a less than satisfied conquest from the night before. The sudden sight of his two college compatriots are just as jolting. "Cortan? Cortan Zweller," Picard can't hide his disorientation.
But they obviously haven't missed a beat. "You're slowing down, Johnny. You should've seen that one coming," deadpans Marta.
Going over his head, the clueless Picard seeks to avoid the brawl and set a tone with his two friends that redefines their friendship before all ship off to first assignments. His journey is a "success" as the Guardian of Forever once told an other captain in the City on the Edge of Forever.
Timeline Is All Wrong
Aside from completely disrupting the foundation of these friendships, things are not set so straight for the blue suited Picard when he returns to the present. "That Picard never had a brush with death, never came face to face with his own mortality, never realized how fragile life is, how important each moment can be so his life never came into focus. He drifted through much of his career, with no plan or agenda, going from one assignment to the next, never seizing the opportunities that presented themselves. He didn't lead the Away Team on Milika Three to save that ambassador, he didn't take charge of the Stargazer's Bridge when its Captain was killed and no one ever offered him a command. He learned to play it safe. And he never, ever got noticed by anyone," Q is happy to gloat once again.
I've actually used this episode to make the argument to my friend. But he doesn't buy the importance of being immersed in a environment where all your energies are devoted to outdoing the next guy in any way you can. The same goes for exhorting will in situations where no solution exists.
The success stories he tells of reluctant clients and bridging divided boardrooms say otherwise. I just wish I could alleviate his misguided pain…
Q are you listening? I could use your help.