Surrendipity: Jupiter Direct & Uranus Retrograde on August 11th
Surrendipity: the serendipity that comes when you surrender to the flow of the present moment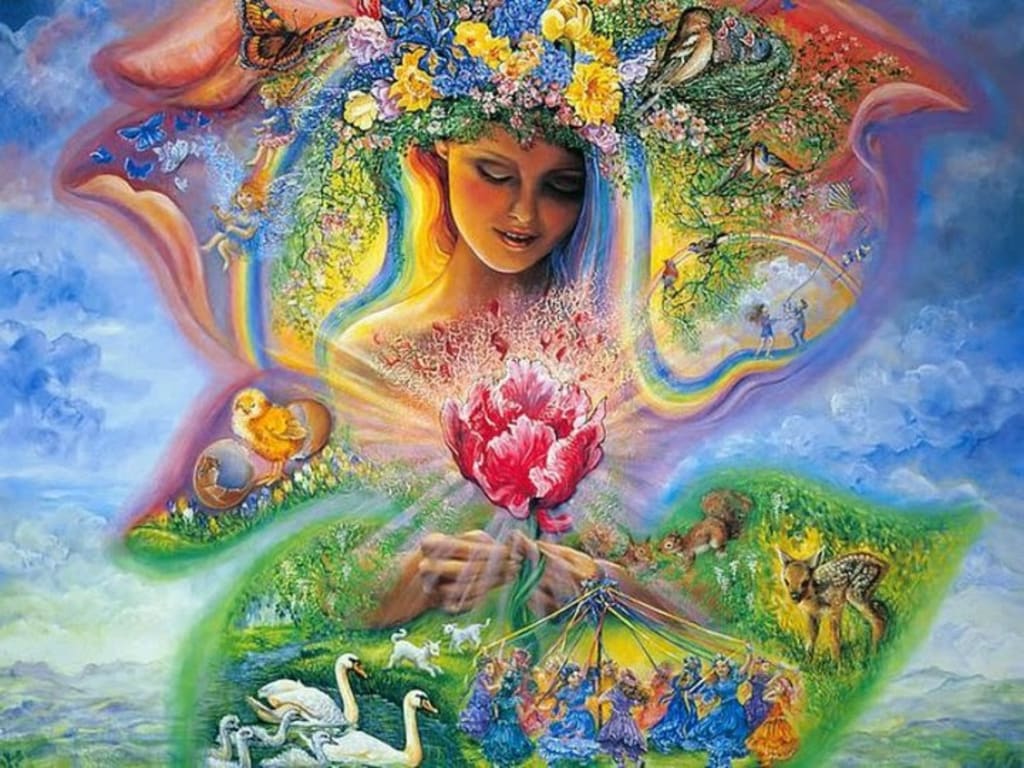 August 11th is going to be a busy day astrologically. First, Jupiter, which has been retrograde throughout the last four months in its home sign of Sagittarius, will station direct. Then, Mercury, now direct in Cancer, will enter back into the sign of Leo. Last but not least, Uranus in Taurus will station retrograde. What can we expect from all this new energy?
Jupiter Direct
On August 11, at 9:37 AM EST, Jupiter, planet of luck and abundance, will station direct at 14 degrees Sagittarius. Jupiter, also the planet associated with philosophy and big-picture thinking, has been retrograde since April 10th, testing us on whether or not we're ready to receive the gifts Jupiter has to offer. Jupiter brings blessings to whatever area of the chart it is located, but as I wrote here, "when Jupiter goes retrograde, you may find out that that blessing isn't what you thought it was, or isn't yours at all... it's as if the Universe gifted you with the most magical thing you could possibly imagine only to snatch it away from you just like that." There's a reason for this: in order to receive what we want, we need to learn how to be happy without it. We can't depend on an external source for our happiness. We have to learn that happiness comes from within.
Jupiter is at home in the sign of Sagittarius, making it the luckiest placement. If Jupiter in Scorpio helped us face our shadow, Jupiter in Sagittarius is the light at the end of the tunnel, but when retrograde, we may find that it's too bright to look at. We may find that we have gotten so used to the darkness that our eyes still need time to adjust.
Well, our eyes have finally adjusted. With Jupiter Direct, we can see things from a clearer perspective. It's like getting a new pair of glasses. With Jupiter Direct, we can finally experience the fullness of all the luck and abundance Jupiter in Sagittarius has to offer. Whatever we may have lost when Jupiter went Retrograde, we realize we don't need anymore. We've learned how to be happy without it, and consequently, we've been blessed with something even better.
Jupiter in Sagittarius will make some interesting aspects shortly before turning direct, and this will influence it a great deal. Jupiter in Sagittarius will trine both Venus and the Sun in Leo, bringing us a renewed sense of purpose and self-esteem. It could be that our love lives are reawakened due to an increase in self-love. In the past, for example, we may have been hesitant to accept the love we are given, believing ourselves unworthy, but now we realize that yes, we do deserve this, love is real & I deserve to be happy. Or perhaps, we've been attaching ourselves to people who really aren't deserving of our love. Perhaps, we've been attaching ourselves to abusive or unavailable partners, one-sided or toxic relationships, thinking it's what we deserve, or that we can't find anything better, but now we're learning who the right people are, and what a healthy relationship actually looks like. In any case, we are learning powerful lessons regarding relationships and self-worth.
Mercury Re-Enters Leo
Mercury, which has been retrograde from July 7th to July 31st, will re-enter the sign of Leo at 3:45 PM EST, where it will stay until August 29th. While Mercury was in Cancer, our communication may have been subtle, perhaps a bit passive-aggressive. We may have been quiet or withdrawn, communicating our feelings in a round-about way. Cancer is, after all, known as a "mute sign." With Mercury in Leo, our communication is bolder, louder, more upfront. We know what we want, we know how we feel, and we're not afraid to say it. While with Mercury in Cancer, we may have been anxious and clammed-up, with Mercury in Leo, we can express ourselves a lot more confidently, helping us to be convincing and persuasive. Our communication, now that Mercury is direct in Leo, will be a lot more successful and a lot more direct.
Uranus Retrograde in Taurus
Uranus, which has been transiting through the sign of Taurus since March will station retrograde at 6'36 degrees at 10:26 PM on August 11th. Technically Uranus has been in Taurus since May of last year, but had a brief stint retrograde back into the sign of Aries until March of this year, back into Taurus where it will stay until April 2026. It will stay retrograde until January 10th 2020 (around the same time of the much talked-about, much dreaded, Pluto-Saturn conjunction, which I will write about in an article to come).
Uranus is the planet of revolution and rebellion, all things that are new, unique, and different. I've yet to write an in depth article on Uranus's full transit through the sign of Taurus (I do plan to—so stay tuned!), but as Taurus is a fixed, earth sign, I believe there will be plenty of radical changes regarding economics and environmental issues. Shocking changes that will change the course of human history forever.
Retrograde phases, no matter which planet, are best described as periods of reflection and re-examination, as the energy the planet represents turns inward. Uranus represents our instinct to rebel, our need for freedom and re-examination. When Uranus goes Retrograde, these instincts may become extra strong, as we reflect on ways to deal with them. This could be difficult. There might be a dilemma between your desire to rebel against the system and knowing that you need to "fit in" with the system in order to gain the power to change anything to begin with. We may feel, at this time, that in order to change the system, we need to start with ourselves. Do-it-yourself, become the change you want to see. This period could help us come up with powerful solutions to our present crises that will be put into place when Uranus goes direct.
The moment it stations retrograde, Uranus will be making aspects to the Moon in Capricorn (a trine) and Mercury at the first degree of Leo (a square). The trine to the Moon shows us that Uranus's journey retrograde will ultimately have a very positive affect on us internally. Ultimately, we will change for the better, and emotionally become more healthy. However, the square to the Mercury shows that it might have a very anxiety-inducing effect on us. While it will likely help us come up with genius ideas, we might find that these changes come too fast and sudden for our brains to keep up with.
When it comes to your personal life, my advice to you is to let go and embrace the moment for what it is, regardless of what may or may not be in the future. Enjoy the present, bask in the moment, surrender to the here and now, and everything should be as it should.
About the Creator
My name's Kait. I would define myself mainly as a truth seeker. I write about a lot of things, primarily astrology, religion & spirituality, relationships and social issues.
Website: https://www.astrologybykait.com/
Reader insights
Be the first to share your insights about this piece.
Add your insights