Steven Moffat's Writing for 'Doctor Who' at Christmas Is Enchanting, Here's Why
Adapting classic novels in a light-hearted way.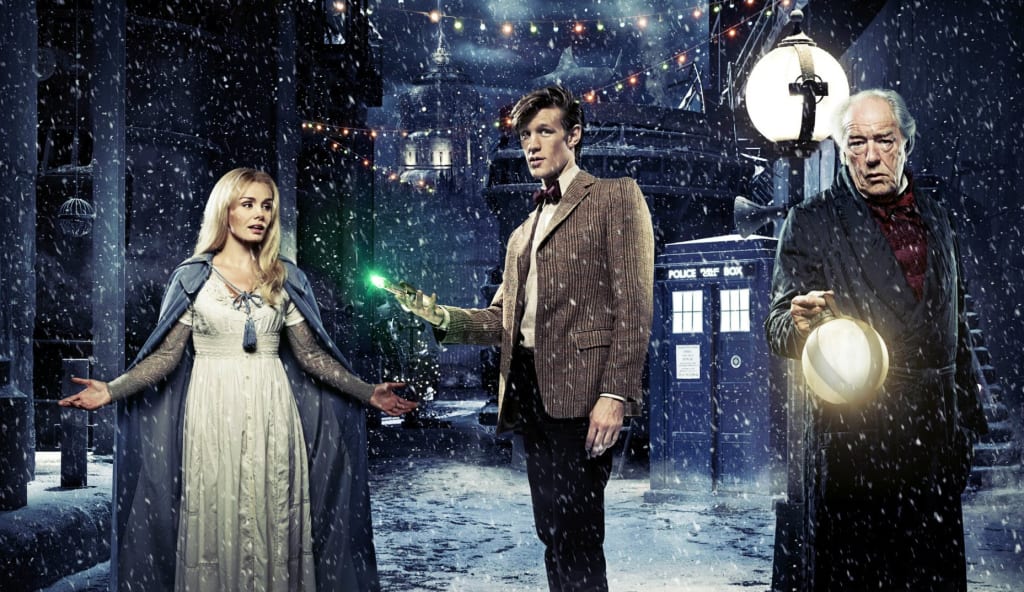 'Doctor Who' [Credit: BBC]
Doctor Who at Christmas is everyone's favourite thought. Well, until 2018 that was when the show dematerialised from its usual Christmas Day slot and moved to New Year's Day instead. Every year (well, most years) since the show was revived back in 2005 by Russell T. Davies, the show has produced a whopper of a series followed by a festive special, all of which taking a different tone. There's been a giant spider, which helped formed planet Earth, dream crabs, talking 'cactuses' (cacti?) and so much more.
During Steven Moffat's era as showrunner for the hit BBC sci-fi show (2010-2017), he wrote eight of the current fourteen special episodes (as of December 2019), all of which take their own form and unique sense of adventure. Two notable specials by Moffat both have a theme, which is familiar with viewers.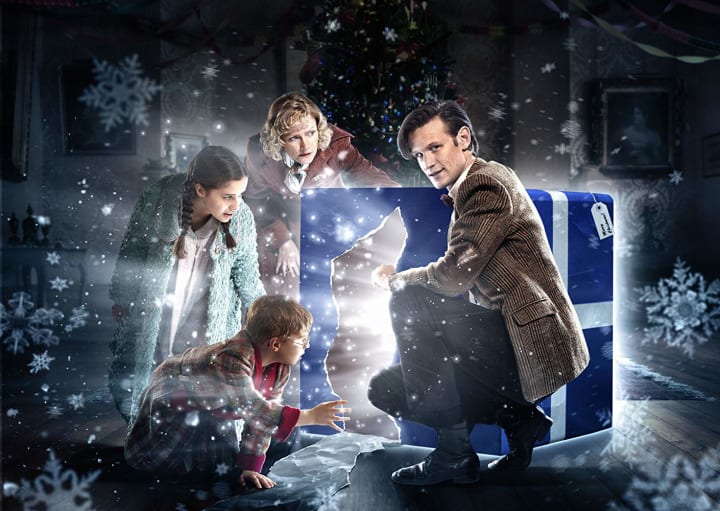 Adaptations are widely popular nowadays with the BBC latching onto them at every opportunity. This autumn has been an exciting one as Philip Pullman's His Dark Material launched on BBC One, along with the adaptation of H. G. Well's The War of the Worlds finally being released after its long delay.
You see all the time over the Christmas period many networks and production companies adapting many classic novels. It's something many people look forward to. For example, this year we have Dracula (coincidentally written by Moffat too) to look forward to on the BBC, as well as other adaptations.
On Christmas Day 2010, a new adaptation was aired on the BBC, but not as you know it. Moffat had adapted Charles Dickens' A Christmas Carol into a Doctor Who episode. The special saw a crashing space liner getting caught in a cloud belt, which was controlled by Kazran Sardick but refuses to help. The Doctor (Matt Smith) uses his TARDIS and time travel to alter Sardick's past to make him a kinder man in the future to help save the spaceship.
Of course, fans know in the novella, it focusses on the Christmas past, present and future. So, this was a nicely written touch by Moffat.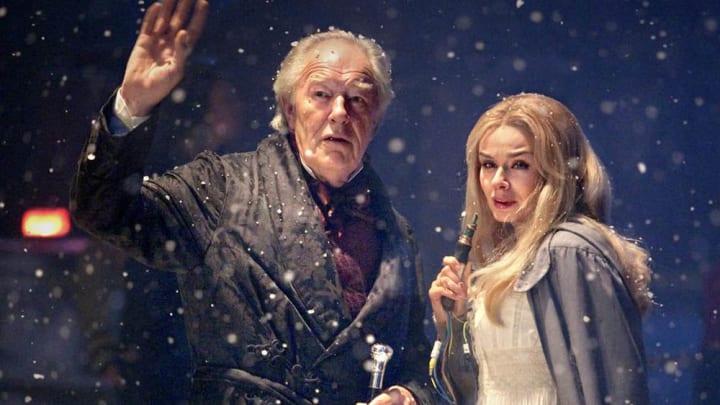 With Moffat's Doctor Who version of A Christmas Carol going down well with fans, he returned the following year with another adaptation, again, going down well with fans.
"The Doctor, the Widow and the Wardrobe" put a spin of C. S. Lewis' The Lion, the Witch and the Wardrobe as widowed Madge Arwell (Claire Skinner) and her children enter a new world by going through a portal hidden in a present (acting as the wardrobe) under the Christmas tree. This Christmas special was intended to be the most "Christmassy" of all the Doctor Who Christmas specials.
This special is one of the most underrated specials despite its success in ratings when it first aired. The final consolidated figure for this episode was 10.77 million, which ranked Doctor Who the third most watched programme of not just Christmas Day, but that entire week. Every year, fans talk about their favourite Christmas specials but "The Doctor, the Widow and the Wardrobe" is one that fans fails to mention, but should we have more adaptations like these?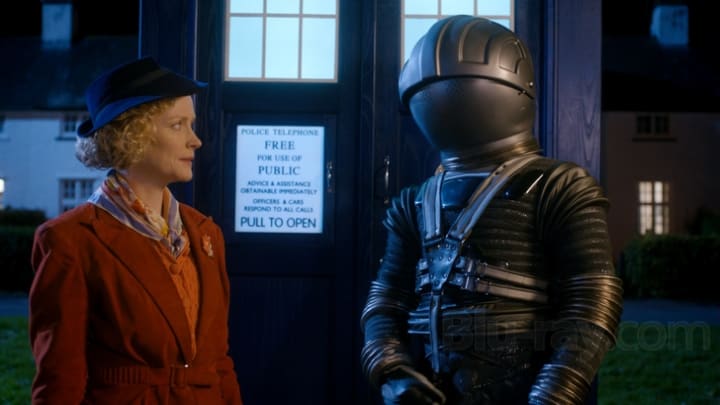 Writing an adaptation is all about having your own voice whilst following the main plot of the original story. The two mentioned Doctor Who Christmas specials are the most enchanting of all the specials. Not only do they follow the basic story from the original material, but they have a hint of magic in them, and a fairy tale theme that makes the viewers say, "will people actually believe what these characters have just been through?"
It's a shame we didn't get more Christmas special adaptations like these two as they brought more excitement to the show at Christmas. During Russell T. Davies' era, it was all about a threat to the planet. A giant rock hovering in the sky, the Racnoss trying to kill everyone below, the Titanic aiming for Buckingham Palace etc, but with Moffat, it was all adventure.
What made A Christmas Carol and The Doctor, the Widow and the Wardrobe more enchanting and exciting was knowing the plot to the original story and wondering what Moffat has done to put his own touch on the episode. For example, a flying shark and wooden creatures from his nightmares being key to both plots but interpreted into a magnificent story. The sense of "oh my god, what will happen next" is key to stories like these as it can go many ways whilst being predictable. Being predictable is good because we know it's an adaptation, meaning we know the general idea of how it will end, but it's wonderful to see it down in such a fresh, unique way.
Despite Moffat not doing more adaptations like these, his stories for the Christmas episodes got more and more different, some going down better than others. Controversially, Peter Capaldi's run of Christmas specials divide fans. Some love them, some despise them. "The Return of Doctor Mysterio" is a main target as Moffat attempted a superhero themed story.
Let's remember that they're Christmas specials and they're there to simply spread Christmas and share a different message with you every year rather than being explosive and heavily over the top.
Sadly, there haven't been any Christmas specials since 2017 as new showrunner, Chris Chibnall, has shaken things up and moved it to New Year's Day, but it is understood the Christmas slot will return in 2020.
What's your favourite Christmas special?