Stephanie Hyam's Time on 'Doctor Who' Was Full of 'Incredible Energy'
Hyam may have only starred in two episodes of the season, but she describes her experience working on Doctor Who as exciting and enjoyable.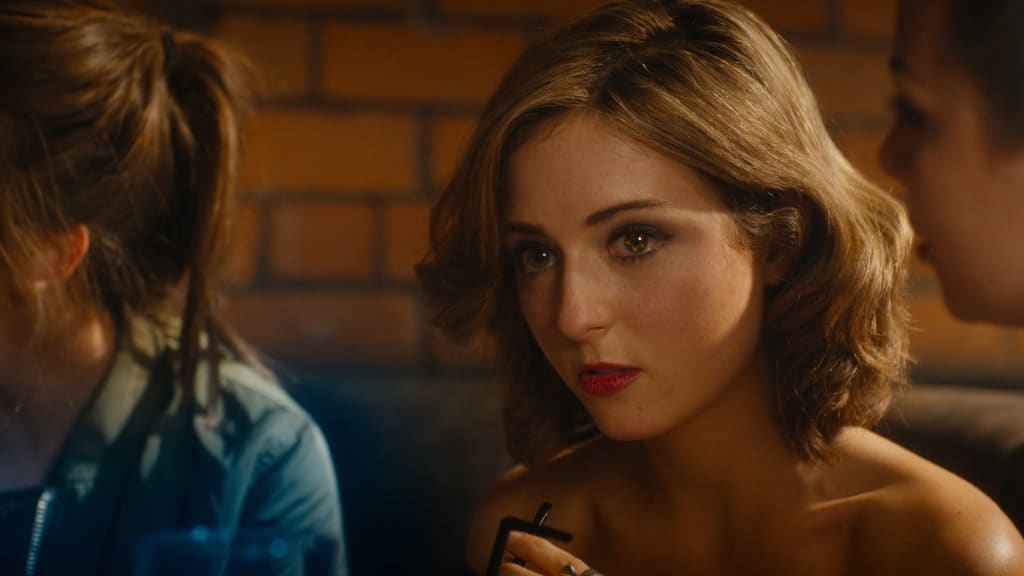 'Doctor Who' [Credit: BBC]
Doctor Who isn't just known for its adventures in time and space, it is also well known for its surprising twists. In the recent series, fans of the science fiction show were treated to the surprise return of Heather in "The Doctor Falls." Heather is portrayed by actress Stephanie Hyam, who first appeared in the opening episode of Season 10 "The Pilot." Just like Bill Potts (Pearl Mackie), Heather is a student at St. Luke's University. As seen in the first episode of Season 10, Heather never appears to be happy, until she meets Bill. The minute the two meet, there's that instant connection between them.
Heather's character takes a sudden turn during "The Pilot," as she is constantly being haunted by something unique and out of this world: a puddle and a star-shaped defect in her eye that causes Heather to see things others may have missed. The puddle is a small droplet from a liquid spaceship stranded on Earth. The puddle instantly chose Heather to pilot the spaceship, meaning she can now travel throughout time and space.
Leaving Bill behind, Heather ran off into space before returning one last time in "The Doctor Falls" to rescue Bill from remaining a Cyberman all her life. Hyam may have only starred in two episodes of the season, but she describes her experience working on Doctor Who as exciting and enjoyable.
An Honor To Be Part Of Doctor Who
It was proven in her two episodes that no one could have done a better job than Hyam as Heather. Speaking exclusively to Movie Pilot, Hyam has relived her days working on #DoctorWho and says the team she worked with had "incredible energy." Hyam said:
"I couldn't have wished for a better team to work with. They both [Peter Capaldi and Pearl Mackie] have such an incredible energy, and I was lucky to watch them work together when I wasn't in the scenes. Amazing. They're also really lovely people, so it was very exciting and enjoyable to film with them."
When Hyam found out that she had been cast as Heather for "The Pilot," she said she was excited because she had never played any character like Heather before. Continuing her interview, Hyam explained:
"When I was cast, I was just very excited to be part of the Doctor Who series in some way because it's such a huge longstanding show with incredible actors over many years, so it was a real honour to be involved. I was excited to play Heather because I haven't played a character like that before. I had no idea what to expect, I just knew I'd be mostly covered in water!"
With that being said, Hyam certainly gave off that spooky vibe. However, her return as the waterlogged Heather didn't come as a shock just to the audience, it was a shock to Hyam as well, as she had no idea she would be returning until filming for Season 10 had nearly finished.
"And actually I didn't know I'd be returning until fairly late in the filming."
Avoid Risks By Keeping Your Casting Secret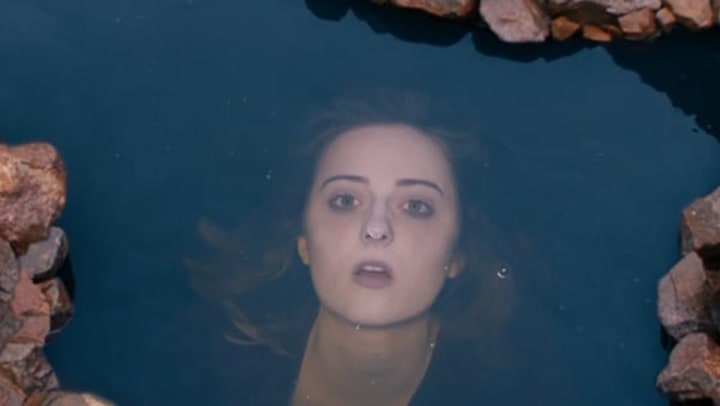 If you've been cast as a major character on a hit BBC series, you are usually told to remain quiet until you're given full permission to announce your casting. However, Hyam revealed that she was demanded to keep her role a secret.
"I just didn't want say anything to anyone, to avoid that risk!"
That seems like the right move to make. As it stands, it remains unknown whether or not Hyam will return to Doctor Who in the future. On the other hand, it has been confirmed that Pearl Mackie will be returning as Bill for the Christmas Special, and fans know that Bill ran away with Heather in the Season 10 finale. So, we may see Heather one last time this year, unless the BBC has a secret spin-off show planned for Bill and Heather?
About the Creator
MA Media and Communication graduate from the University of Portsmouth - Massive Doctor Who Fan.
Reader insights
Be the first to share your insights about this piece.
Add your insights