'Solo: A Star Wars Story' Sequel Is Reportedly In The Works For Disney+
Solo 2 Is Coming To Disney Plus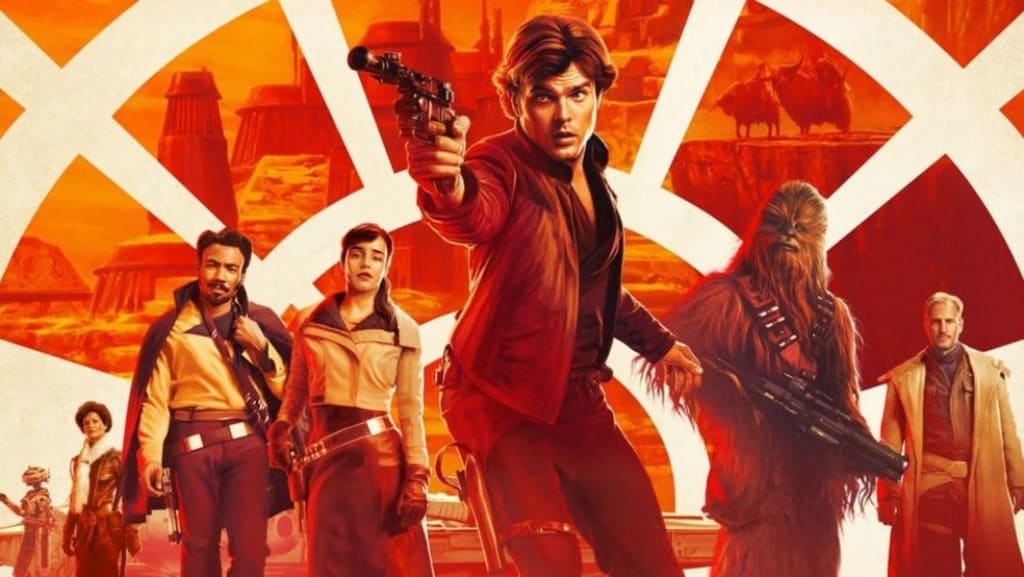 When Solo: A Star Wars Story was announced, a lot of fans were not very hopeful about it. Han Solo is one of the most beloved characters in not just Star Wars, but in all of film. The American Film Institute ranked him as the 14th greatest hero in their top 50 heroes list. His cocky, rogue, devil-may-care attitude, combined with a heart of gold, instantly made him one of Star Wars' best characters.
A big problem with prequels is that they often reveal things that we do not want to know, even if we think that we do. Some were curious about why Hannibal Lecter does what he does, but once we were given the answers in the thoroughly disappointing Hannibal Rising, a lot of the mystique and intrigue surrounding the character was gone. A lot of people were worried that the standalone Han Solo movie would give us less than satisfactory answers to questions perhaps did not need to be answered in the first place. Even though some of the books considered Legends had covered the topics, some fans felt that they did not need to see how he met Chewbacca, how he did the Kessel Run that he brags about, who his first love interest was, or how he got the Millennium Falcon. Some thought that the mystery of the character made him more intriguing.
When the movie finally came out, we found out that, yes, the film did occasionally fall into the prequel trap of answering questions that some may argue did not need to be answered. However, on the whole, the film was rather well-received by both the fanbase and critics, though it underperformed at the box office. It made 390 million on a 300 million dollar budget. The acting was praised, especially regarding Donald Glover's portrayal of Lando Calrissian and Alden Ehrenreich's performance as the titular character.
With the rise of Disney+, we are beginning to see projects that would never have made it onto the big screen, most notably the Obi-Wan Kenobi series. The Mandalorian has proven that there is still a demand for Star Wars content. Rumors are constantly swirling about what is next, but one of the major ones that looks like it may potentially come to fruition is a sequel of sorts to Solo. Reports look very promising in that regard.
Nothing is really known yet about what this sequel will be about, or whether it may be a movie, a miniseries, or a full series. It has not even been confirmed that any of the actors will reprise their roles for a Disney+ sequel. The reveal of Darth Maul at the end of the film left many fans clamoring for more, excited to see a character that many felt was wasted in The Phantom Menace. The Star Wars sequel films have been increasingly controversial to say the least, so to see a Star Wars film that not only critics but fans have enjoyed is something special. It is definitely a flawed film, but one that did not get as much of an uproar over as The Last Jedi and The Rise of Skywalker.
With a sequel put out on Disney+, the sequel could find itself without a lot of the pressure of a theatrical release. If it comes out as a film, it would most likely be a smaller film as a whole, given that it would likely not have three hundred million dollars put behind it, but that challenge could improve the film. The production team would have to work harder to make a better project with more limited resources, which often ends up in a film's favor. Countless movies have benefited from a smaller budget, forcing the filmmakers to pull out all of the stops to finish the product. Art from adversity.
A new Han Solo sequel project would ideally expand on the ideas and plot threads left hanging by the original film. We did not need to find out how Han got his last name, but the potential of Darth Maul playing a big part in another film is too good to pass up. With a sequel of sorts seemingly all but confirmed by this point, we could see another fun story for everyone's favorite smuggler, even if he ends up playing a smaller role in something like a show focusing on Crimson Dawn, or a show focusing on Lando, for that matter.
Written By Tommy Durbin
Syndicated from Culture Slate