Rosario Dawson 'Can't Be Trusted' With 'Star Wars' Secrets
'Following Direct Orders Isn't Always The Best Way To Solve A Problem.'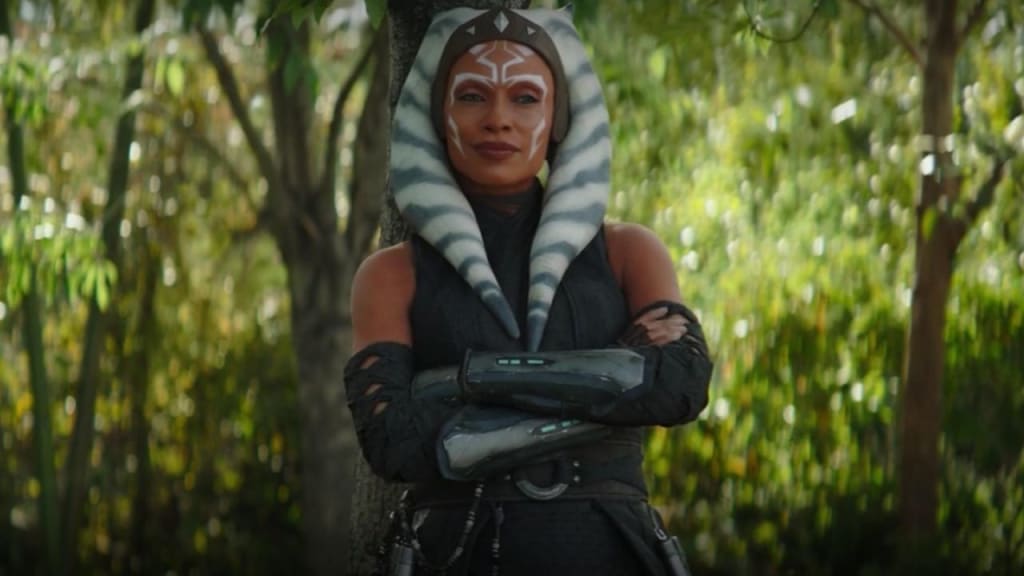 There are many actors in Hollywood that will carry trade secrets to their graves, Rosario Dawson is not one of them. In a recent interview with Vanity Fair, she recollected posting a rumor she had read in a trade publication about the new Ahsoka series coming to Disney+ next year. The rumor was that Hayden Christensen would reprise his role as Anakin Skywalker. The post on Instagram was a snapshot of a trade publication headline and Dawson's caption simply read, "Skyguy...They Know!!! See you soon, Snips."
After reading a trade publication in late 2021, Dawson saw the rumor, which she took as more substantive news, and figured she would share the good news of Anakin's return to live-action. However, after she had made the post, Lucasfilm came out saying it was just a rumor and Dawson removed the post at the company's behest. At the time of writing this article, Lucasfilm has not confirmed or denied whether Christensen would reprise his role again for Ahsoka. However, Christensen has said that he would love to do more with the character post-Obi-Wan Kenobi.
RELATED: Rosario Dawson Teases Fans With This Playful Response To Hayden Christensen Joining Ahsoka Series Cast
Lucasfilm and Disney were less than pleased by the sound of the e-mail they sent the actress, which equated to, more or less, "You might want to take that down." Dawson told Vanity Fair of the incident:
"Man, I can't be trusted."
Many fans could hardly blame her for the apparent confirmation of the rumor. We would have done the same if it were us in her shoes. Luckily for Dawson, Lucasfilm seems to have played it off as she has not been reprimanded or recast.
Dawson herself is a huge Star Wars fan. In the same interview, she talked about her friend's son Cosmo who is a super fan that can name any ship or droid. In fact, Dawson once FaceTimed young Cosmo while in full dress for her role as Ahsoka Tano. She recalled how excited the young fan was:
"He sees me and throws the phone across the room. Just freaked out."
The next day, her friend called her again as Cosmo was now ready to see Ahsoka up close and personal. However, Dawson was no longer in costume.
"His moment is missed."
She commented that it will be a good life lesson for the young fan. We are sure his disappointment was immeasurable.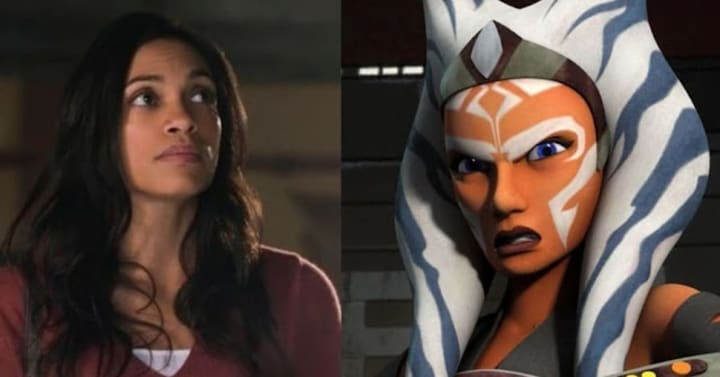 Without fans like Cosmo, however, Rosario Dawson might not have gotten the role of Ahsoka Tano. The suggestion for her casting originated from a fan who tweeted an image of Dawson as Ahsoka to which she replied, "Yes, please." The fanmade image made its way to Dave Filoni, the creator of Anakin's Padawan, who then ran it up the ladder at Lucasfilm and cast her for the role that one fan insisted she would be perfect for. 
Until we get closer to the premiere of Ahsoka on Disney+ next year, we can only speculate whether or not Anakin Skywalker or Darth Vader will make an appearance in the show. Given Lucasfilm's new approach to developing characters for a new generation of fans, it may seem unlikely that they would keep focusing on Darth Vader and the people around him. On the other hand, there would not be much of Star Wars to begin with without the iconic villain. It would not be a surprise if he does return to the franchise post-Obi-Wan Kenobi.
Meanwhile, catch Hayden Christensen as Darth Vader in Obi-Wan Kenobi, which begins with a two-episode premiere on Disney+ in less than a week on May 27.
READ NEXT: 'The Mandalorian' Would Not Have Been Possible If Not For This
Written By James E. Cockrum
Source(s): Vanity Fair
Syndicated From Culture Slate