'The Mandalorian' Would Not Have Been Possible If Not For This
'This Is The Way.'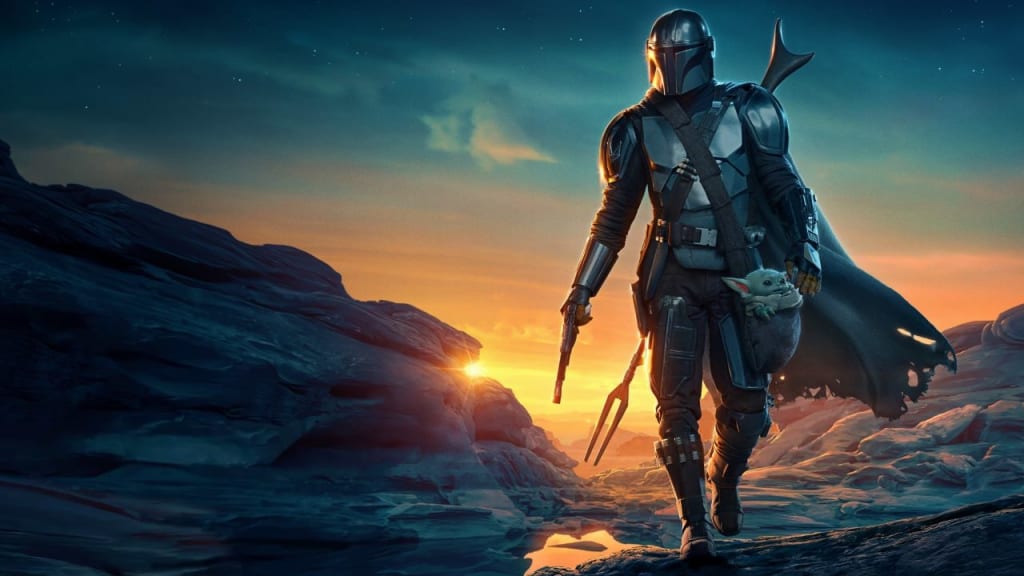 Before The Mandalorian became what it is today, Kathleen Kennedy had a meeting with Jon Favreau. At the time, he was riding the success of his adaptation of The Lion King and The Jungle Book. Kennedy realized that they needed a filmmaker with spectacular vision and talent, as well as someone who would be willing to commit themselves to the Star Wars universe. The director had helmed Iron man nearly a decade prior and understood serialized storytelling. He seemed like a natural fit for the job of taking Star Wars to television. 
During this meeting, Jon Favreau not only expressed his interest in taking the job but that he already had a big idea to start with. Kennedy knew he was deeply interested in Star Wars, but maybe she did not realize just how much. Like any super fan given the dream job of making something set in the Star Wars universe, he immediately went to work. He wrote out the idea that would eventually be The Mandalorian even before he signed the contract with Lucasfilm. Favreau revealed that by the time he was officially offered the position of showrunner he had already written the first four episodes of the show.
RELATED: Theory: Will Moff Gideon Be 'The Mandalorian's' Darth Vader?
Favreau's commitment impressed Kathleen Kennedy. However, there was one small issue. How would Jon Favreau get along with one of the other most important creative minds at Lucasfilm, Dave Filoni? For those of us who might not know, Dave Filoni has been a part of Lucasfilm since 2005 when George Lucas brought him on board George Lucas to make an animated series about the Clone Wars. He has been responsible for several projects from Lucasfilm since then notably The Clone Wars and Rebels. When Favreau presented his idea for a Mandalorian-centric show, it turned out Filoni had also been working on the same idea.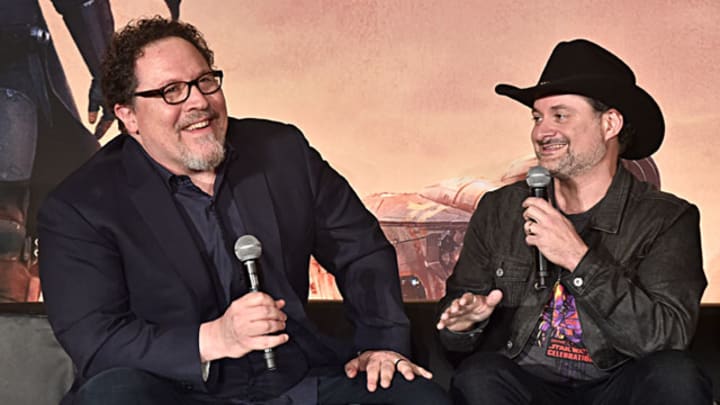 Kathleen Kennedy had to make sure that the two creative minds got along, so she did what anyone would do. She arranged what she referred to as a "playdate" between the two. A meeting was arranged in Los Angeles. Favreau and Filoni immediately began exchanging notes and ideas, taking the first steps towards building The Mandalorian with both of their ideas. It seemed that Kennedy's fears of a turf war were unfounded. 
No budding friendship is without moments of tension and disagreement. That moment was when Favreau introduced his most radical idea yet: a young member of Yoda's species. This idea was the point of quite a bit of heated debate. George Lucas had left a lot about Yoda's species shrouded in mystery, and Filoni felt it was important to keep it this way. They would have to be very careful with this endeavor.
The two eventually agreed on bringing "Baby Yoda" into the show. Recently, in a Zoom interview with Vanity Fair, Favreau produced a piece of concept art by Chris Alzmann that shows Grogu standing with his classic brown robes with his head cocked to the side. He also added that they did not want the character to be "too cute" in order to maintain an element of sympathy like Charlie Chaplin's classic Tramp character. 
Looking back on the events leading up to the creation of The Mandalorian it seems almost ridiculous that Kathleen Kennedy ever doubted that the two showrunners would hit it off. After all, there are many times when it feels as if Filoni and Favreau are playing with toys in their parents' house after school. And we mean that in the best possible way. The two never fail to deliver on fun or entertainment in the two seasons of The Mandalorian and the third season will hopefully continue to follow the same formula that made the show such a success. We look forward to seeing more of the pair at the Star Wars Celebration later this month when they host the Mando+ panel on the main stage.
READ NEXT: The 10 Worst Star Wars Planets
Written By James E. Cockrum
Source(s): Vanity Fair
Syndicated From Culture Slate