Pearl Mackie Is The New Doctor Who Companion!
Welcome Aboard The TARDIS Pearl!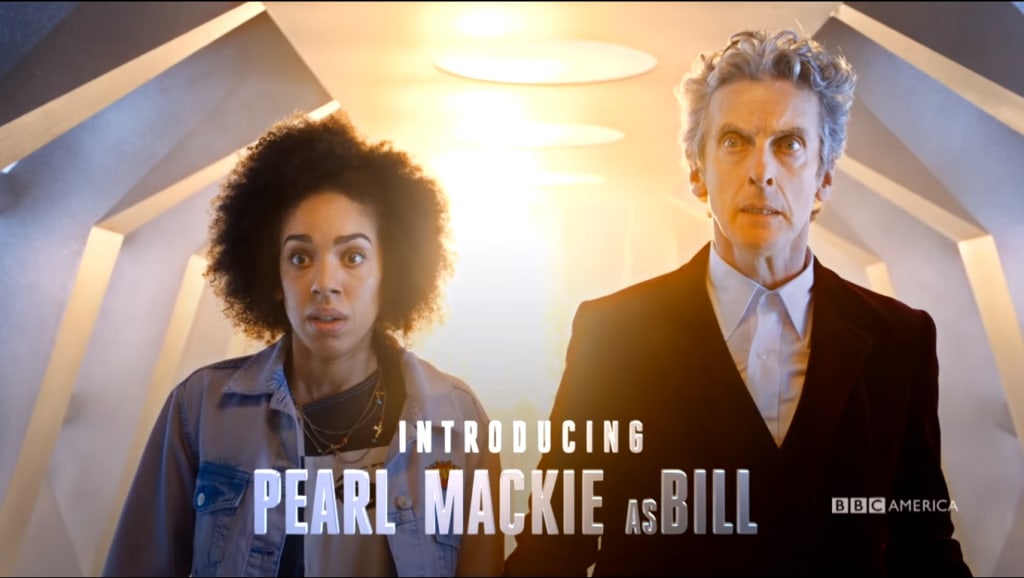 BBC One officially announced that Pearl Mackie will be Jenna Coleman's replacement as the Doctor's companion in Doctor Who. She was exclusively revealed to the world during the FA Cup Semi Finals Half Time on Saturday 23rd April.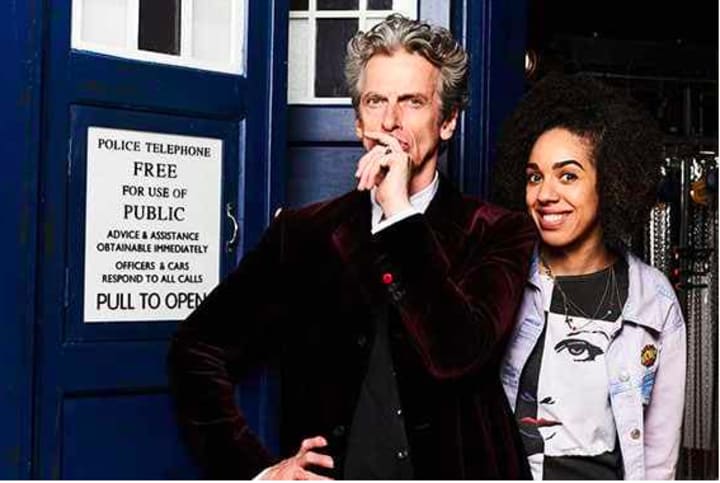 Pearl excitedly said this in a statement:
Peter Capaldi is such a brilliant actor, and his Doctor is such a wacky and wonderful character, I can't wait to see what adventures are in store for him and Bill throughout time and space. Reading the script at the audition I thought Bill was wicked. Fantastically written, cool, strong, sharp, a little bit vulnerable with a bit of geekiness thrown in -- I can't wait to bring her to life, and to see how she develops through the series. I always loved stage combat at drama school so I can't wait to get on set and kick some evil monsters into the next dimension! -Pearl Mackie
The character name for Pearl's character has been announced as 'Bill'. It unknown whether it is short for something or what her surname will be.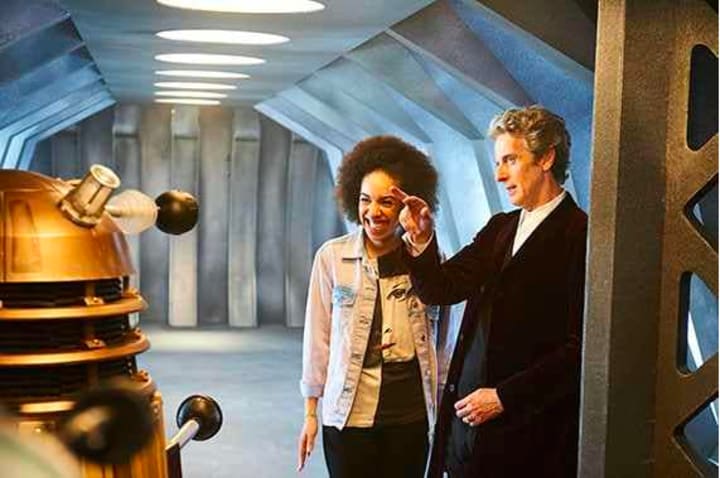 "Shooting the trailer was absolutely mental, there were pyro technics and smoke and I met my first Dalek! I'm not sure it will ever become 'the norm' seeing crazy monsters on set, but I cannot wait to meet some more! The weirder the better, bring it on!" - Pearl Mackie
In a statement, Peter Capaldi revealed this:
"It is a genuine delight to welcome Pearl Mackie to Doctor Who. A fine, fine actress with a wonderful zest and charm, she's a refreshing addition to the TARDIS and will bring a universe of exciting new possibilities to The Doctor's adventures."
Steven Moffat, Lead Writer and Executive Producer added:
"A new face in the TARDIS, a new voyage about to begin: welcome aboard the amazing Pearl Mackie! This is where the story really starts."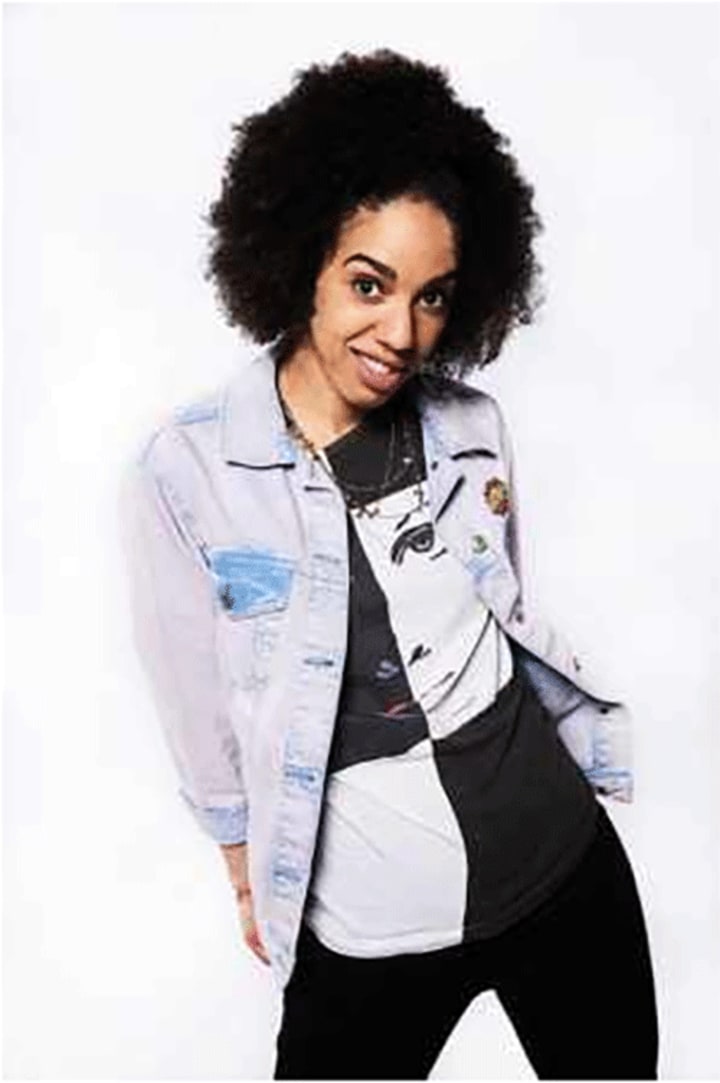 Charlotte Moore, Acting Director of Television said:
"It's so exciting to be revealing the much anticipated new companion to the nation in such spectacular style. Pearl brings a wonderful energy and lights up the screen. She will captivate Doctor Who fans old and new across the globe."
After airing exclusively on BBC One, the Doctor Who trailer can now be seen on BBC iPlayer, and on BBC One and Doctor Who social media sites. Including Facebook and Twitter. It is also linked at the bottom of this article.
Doctor Who will return later this year with an all new Christmas Special. Pearl and the Doctor have their very first Series together in Series 10 in Spring 2017.
About the Creator
MA Media and Communication graduate from the University of Portsmouth - Massive Doctor Who Fan.
Reader insights
Be the first to share your insights about this piece.
Add your insights