NASA APPOINTS DIRECTOR OF UNIDENTIFIED ANOMALOUS PHENOMENA RESEARCH
NASA appointed a new director of Unidentified Anomalous Phenomena (UAP) research this week. Find out what this new role entails and what NASA hopes to contribute by studying these anomalies.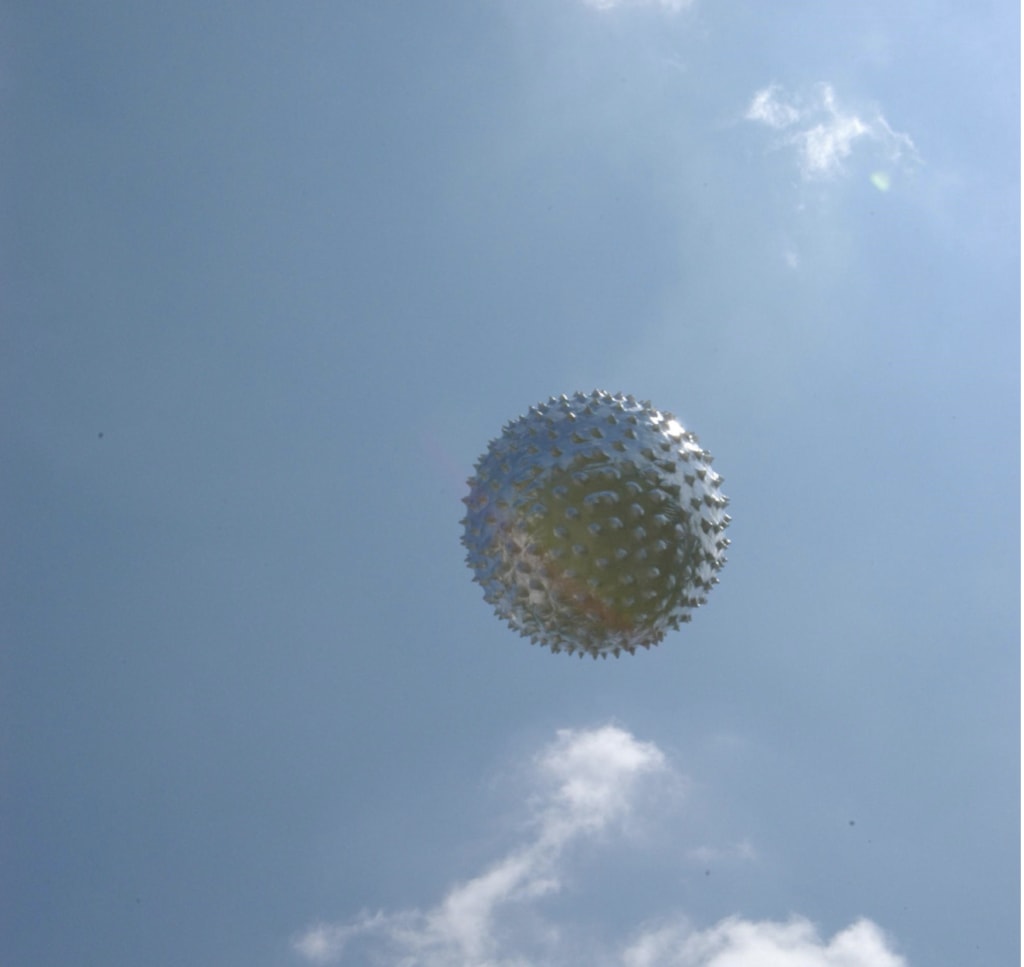 I've spent a fair amount of time looking at the night sky. I've learned how to find a range of planets, stars, comets, nebulae and galaxies.
I've also noticed some stranger objects like fireballs, aircraft running lights and satellites. Even so, I've never seen anything that remotely resembled an unidentified flying object (UFO) or an unidentified anomalous phenomenon (UAP).
I've met a couple of people who say they've seen them. Frankly, their anecdotes have never convinced me their claims about alien spacecraft were reliable.
ASTRONOMERS CONSTANTLY SCAN THE SKIES, DON'T SEE UAPS
Astronomers seem to agree, They and their equipment are constantly scanning the skies from every conceivable angle and location on our planet.
Yet, no reputable astronomer has ever reported seeing spacecraft from other planets. So I'm biased toward the view that no aliens have ever visited our planet.
Besides, there's no intelligent life in our solar system, and I can't begin to comprehend the vast distances between the stars in our galaxy. The barriers to interstellar travel are so unimaginably daunting that it seems impossible to me, not just but for humanity but for anyone.
IF PLANET HAD EARTH'S CONDITIONS, LIFE WOULD EVOLVE THERE
On the other hand, it also seems to me that if some distant planet had conditions comparable to Earth's, some kind of life would evolve there in a roughly similar way. So, I'm as interested as anyone else in finding out if there's life out there.
This week, NASA expressed some comparable views. In response to recommendations from an independent study team, it has appointed a director of UAP research.
Mark McInerney has a background in both meteorology and software engineering. He joined the National Weather Service at the National Oceanic and Atmospheric Administration (NOAA) in 1994, and he won its highest honour in 2003.
MARK MCINERNEY JOINED NASA IN 2010
Mr. McInerney joined NASA's Goddard Space Flight Center in 2010. In that role, he oversaw the technical strategies behind the Earth Observing System Data and Information System (EOSDIS) (it's NASA, you have to have an acronym!)
Now, NASA has appointed Mr. McInerney as its new director of UAP research. "The director of UAP Research is a pivotal addition to NASA's team and will provide leadership, guidance and operational coordination for the agency and the federal government to use as a pipeline to help identify the seemingly unidentifiable," Nicola Fox, associate administrator of NASA's Science Mission Directorate said.
One of the obstacles to researching these "seemingly unidentifiable" phenomena is public cynicism about "flying saucers." As my introductory comments suggest, I'm certainly guilty of that.
"NEGATIVE PERCEPTION POSES AN OBSTACLE"
As the study report explains, "The negative perception surrounding the reporting of UAP poses an obstacle to collecting data on these phenomena. NASA's very involvement in UAP will play a vital role in reducing stigma associated with UAP reporting, which almost certainly leads to data attrition at present."
At the same time, NASA isn't working to lend credibility to the idea that UAPs are evidence of alien technologies. As it says on its UAP web page, "NASA has not found any credible evidence of extraterrestrial life and there is no evidence that UAPs are extraterrestrial. "
According to the website, the point of NASA's involvement in UAP research is "exploring the unknown in space and the atmosphere." The "U" in UAP stands for "unidentified," and the purpose of the new directorate is to explain UAPs scientifically.
RANGE OF OBSERVING TECHNOLOGY AT NASA'S DISPOSAL
In addition to NASA's credibility, it has a wide range of observing technology at its disposal. It's also collected a comprehensive data archive that researchers and artificial intelligence applications can delve into to find supporting information.
As the researchers write, "At present, analysis of UAP data is hampered by poor sensor calibration, the lack of multiple measurements, the lack of sensor metadata, and the lack of baseline data. Making a concerted effort to improve all aspects is vital, and NASA's expertise should be comprehensively leveraged as part of a robust and systematic data acquisition strategy within the whole-of-government framework."
HUMANS ARE NATURAL EXPLORERS
Humans are natural explorers. That's what's behind the public's appreciation of NASA and its role.
We feel a need to understand the universe and our place within it. Investigating the causes of UAP is another way to fill in the gaps in the new story humanity needs to fulfill that need.
Whatever NASA's new directorate uncovers, it's certain to lead to a deeper understanding of the interconnectedness of Earth, the universe and ourselves. It's also sure to fuel a sense of wonder and direct our curiosity toward the truth about this and other phenomena.
AND ANOTHER THING…
As NASA Administrator Bill Nelson put it, "At NASA, it's in our DNA to explore – and to ask why things are the way they are." Whatever causes UAP, Director Nelson made it clear that his agency was committed to explaining the phenomena.
"NASA will do this work transparently for the benefit of humanity," he said.
We always have more to learn if we dare to know
Learn more:
NASA Shares UAP Independent Study Report; Names Director
NASA UNIDENTIFIED ANOMALOUS PHENOMENA Independent Study Team Report
About the Creator
I'm a freelance writer and commercial blogger, offering stories for those who find meaning in stories about our Universe, Nature and Humanity. We always have more to learn if we Dare to Know.
Reader insights
Be the first to share your insights about this piece.
Add your insights