Microsoft 365 Copilot - AI for Office and more
Today, we announced Microsoft 365 Copilot—your copilot for work. Copilot combines the power of large language models (LLMs) with your data in the Microsoft Graph—your calendar, emails, chats, documents, meetings, and more—and the Microsoft 365 apps to turn your words into the most powerful productivity tool on the planet. And it does so within our existing commitments to data security and privacy in the enterprise.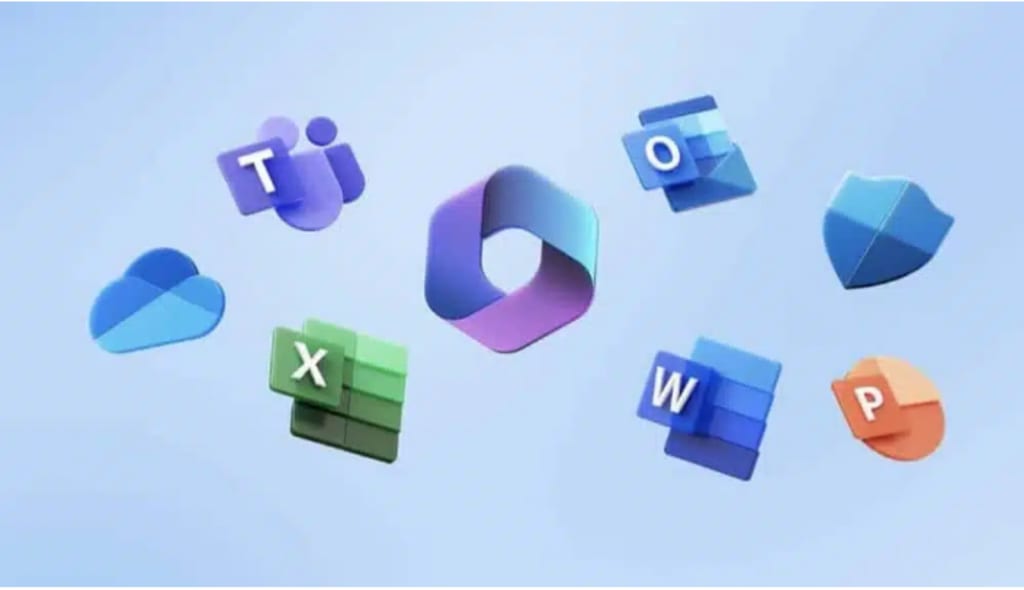 Microsoft is expanding the use of AI - and, as announced , would like to integrate ChatGPT into Office. Specifically, the function will be called Microsoft 365 Copilot.
After Github Copilot comes the Microsoft 365 Copilot. The group recently demonstrated the new function at its "Future of Work" event. Due to leaks, some features are now known. In concrete terms, the new function should help to transform content. For example, a PowerPoint presentation should be created based on a Word document. The basis is Chat GPT-4, the new model can also handle images. Outlook should also be able to automatically generate suggested answers.
Microsoft 365 Copilot is designed to make work easier
The group is currently testing the new function with 20 business customers. Access will be expanded in the coming months. Unfortunately, there are no details about the prices yet. Google is working on similar functions, Bard should also be integrated into business applications. Apple? Should test the extension of Siri .
Right now, we spend too much time on the drudgery of work and too little time and energy on the work that ignites our creativity and sparks joy.
Copilot is integrated into Microsoft 365 in two ways. It works alongside you, embedded in the Microsoft 365 apps you use every day—Word, Excel, PowerPoint, Outlook, Teams, and more—to unleash creativity, unlock productivity, and uplevel skills. Today, we're also announcing an entirely new experience: Business Chat. Business Chat works across the LLM, the Microsoft 365 apps, and your data—your calendar, emails, chats, documents, meetings, and contacts—to do things you've never been able to do before. You can give it natural language prompts like "tell my team how we updated the product strategy" and it will generate a status update based on the morning's meetings, emails, and chat threads.
Recent GitHub data shows that among developers who have used GitHub Copilot, 88 percent say they are more productive, 77 percent say the tool helps them spend less time searching for information, and 74 percent say they can focus their efforts on more satisfying work.
Reinventing productivity for everyone
Microsoft 365 Copilot is integrated into the apps you already use every day, freeing you to focus on the most important work and less on the busy work. Working alongside you, Microsoft 365 Copilot helps you to unleash creativity, unlock productivity, and uplevel skills.
Copilot in Word writes, edits, summarizes, and creates right alongside you. With only a brief prompt, Copilot in Word will create a first draft for you, bringing in information from across your organization as needed. Copilot can add content to existing documents, summarize text, and rewrite sections or the entire document to make it more concise. You can even get suggested tones—from professional to passionate and casual to thankful—to help you strike the right note. Copilot can also help you improve your writing with suggestions that strengthen your arguments or smooth inconsistencies. Here are some example commands and prompts you can try:
Draft a two-page project proposal based on the data from [a document] and [a spreadsheet].
Make the third paragraph more concise. Change the tone of the document to be more casual.
Create a one-page draft based on this rough outline.
No Technical Details Available Yet
From a technical perspective, there's much that we don't know. The Microsoft Technical Community post is full of aspirations and low on detail. On the upside, Jarod Spataro gave a brief insight into the technology when he said that the interaction between Microsoft 365 apps and the AI goes like this:
Tell the AI what the user needs.
Use the Graph to extract information from the user's data to add context. I imagine that this involves Graph queries against repositories like SharePoint Online and OneDrive for Business to find documents, and Teams and Exchange Online to find messages. This process is called "grounding."
Pass the refined query to the AI/Large Language Model for processing.
Post processing to make sure that the AI response is appropriate and meets security and compliance requirements.
Respond to the app, which inserts the text and images.
There are many open questions that arise from this brief description. How is security enforced? Assumably this means that the information surfaced by the AI is trimmed similarly to the way Microsoft Search handles results to make sure that no one sees any information that they're not allowed to. How is compliance handled or what does compliance mean when chatting with an AI bot? What auditing is performed so that organizations know who is using Copilot? Can use be restricted to certain users (perhaps by licensing, but maybe along to handle the requirements of unions or works councils who aren't happy about AI usage). To be fair, Microsoft is still working out the administrative framework for Copilot.
About the Creator
Dan Oproiu is an IT Programmer, providing digital transformation services for businesses from small sized to large enterprises.
Reader insights
Be the first to share your insights about this piece.
Add your insights