Leaked Sony Email Shows Doctor Who Movie Plan
Are We Time Travelling Round In Another Doctor Who Movie?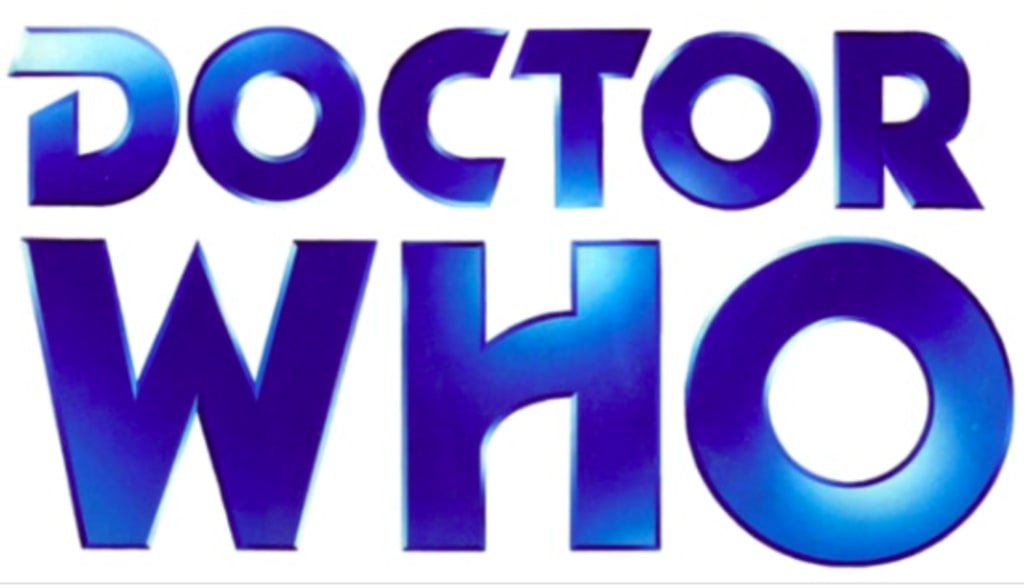 Today the Telegraph have reported that there are plans in place for a brand new Doctor Who Movie that will be a Hollywood Blockbuster! There is an 8 year timeline in place which has been outlined by the production team.
We last had a Doctor Who Movie in 1996 featuring Paul McGann as the 8th Doctor. This Movie has mixed reviews. This film was created by the Americans as something new as the TV Series had been cancelled in 1989. This movie saw the regeneration of the 7th Doctor (Sylvester McCoy).
Doctor Who will be made into another Movie even though the writers are not rushing into writing it just yet. Danny Cohen has said the Movie will go in place to keep the TV Series Franchise alive. Surely the TV Series will be able to survive without a Movie?
The source has come from a leaked Sony email and has been published by Wikileaks. This email states: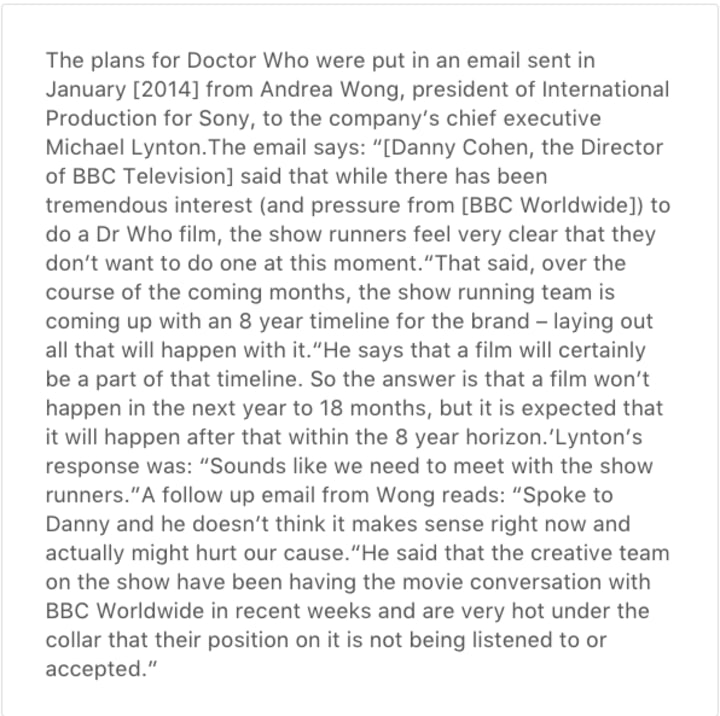 At the moment we are going to have to wait and see for further news on what is going to happen. Moffat is not particularly keen on a new Doctor Who Movie at the moment. Whereas Capaldi (12th Doctor) is keen on one.
The Whovains await for more news.
About the Creator
MA Media and Communication graduate from the University of Portsmouth - Massive Doctor Who Fan.
Reader insights
Be the first to share your insights about this piece.
Add your insights