John Bishop's 'Doctor Who' Character to be Revealed as a Relation to Former Companion?
We're yet to learn his surname...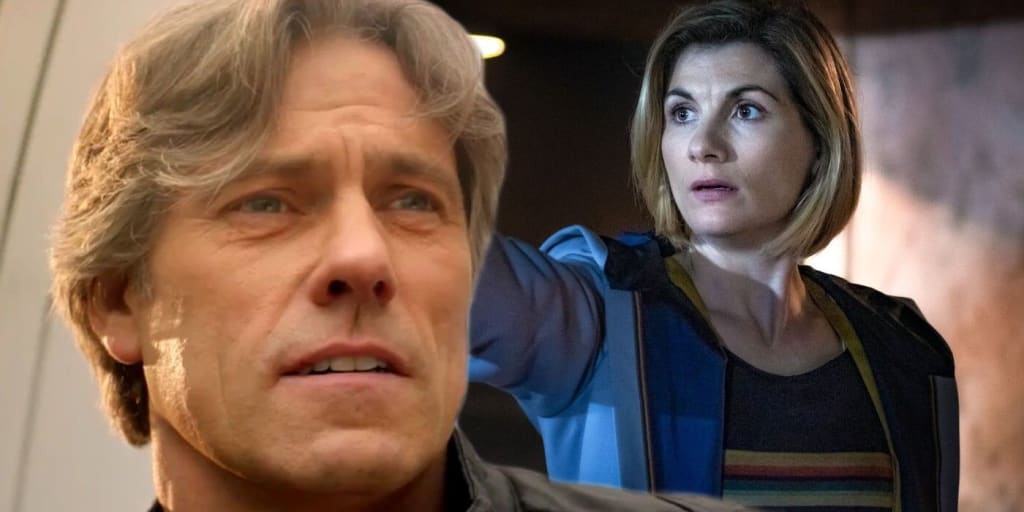 She's back, and with a new companion! It's been half a year since Graham (Bradley Walsh) and Ryan (Tosin Cole) departed the TARDIS in "Revolution of the Daleks" and since then, we've yet to learn anything new about the new companion, Dan, played by comedian John Bishop.
Jodie Whittaker's third series as the Thirteenth Doctor is still in production and plenty of location filming photos show we're in for a massive treat this time around, even more so than the last series. The Sontarans and Weeping Angels have been spotted out in action on the streets, as well as brand new creatures.
A few months back, Doctor Who fans were out in full force to show their love to the new companion, John Bishop when a major night shoot took place in Liverpool, which appeared to show them filming Dan entering the TARDIS for the first time. But, who really is Dan?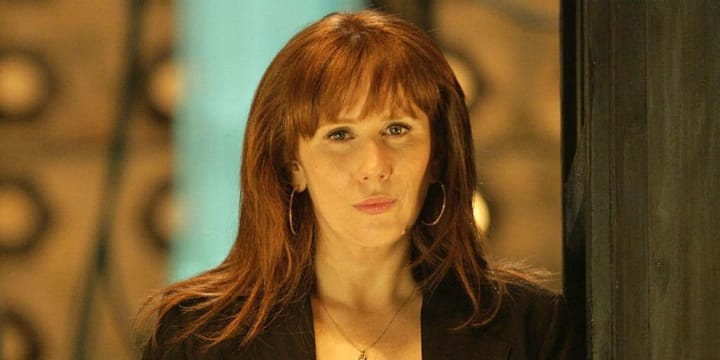 Press releases for Bishop's character kept it plain and simple without giving anything away, which sparks some mystery on who he really is. Current showrunner, Chris Chibnall, said:
"It's time for the next chapter of Doctor Who, and it starts with a man called Dan. Oh, we've had to keep this one secret for a long, long time."
Chibnall added that the character was made for Bishop and discussions started with him even before the pandemic hit the world. Recently, fans have been speculating that Dan will be related to a former companion, but who?
When filming in Liverpool took centre stage, major rumours circled that Catherine Tate was spotted in Liverpool, reportedly for the upcoming series. Sadly, Tate's spokesperson denied these rumours and confirmed Tate was "very much not on the Doctor Who set", but is this just a throw off? We know Donna has had her share of men, so has she found herself a new man and moved to Liverpool with her new lover, Dan Noble? The BBC declined to comment on these rumours.
The main speculation that Dan is related to a former companion is solely because we haven't learnt his surname yet. During the press release, he was simply labelled "Dan". This, however, gives fans the opportunity to exchange theories. What if Dan was related to Martha Jones?
Martha is a companion who fans are desperate to see back. One fan said:
"Just like with Sarah Jane Smith, Martha Jones could return to the show and there would be no explanation necessary."
Even if no explanation is necessary, we know the Sontarans are back this series and if Doctor Who fans cast their minds back to Series 4 (with Donna too, it all adds up!), Martha returned to the TARDIS as a UNIT soldier to help battle the potato-like creatures. What if Dan goes out to work one day and returns home to tell his new wife, Martha of these creatures, triggering a call to the Doctor. We know Martha has the Doctor's phone number, so that call could be made any day now…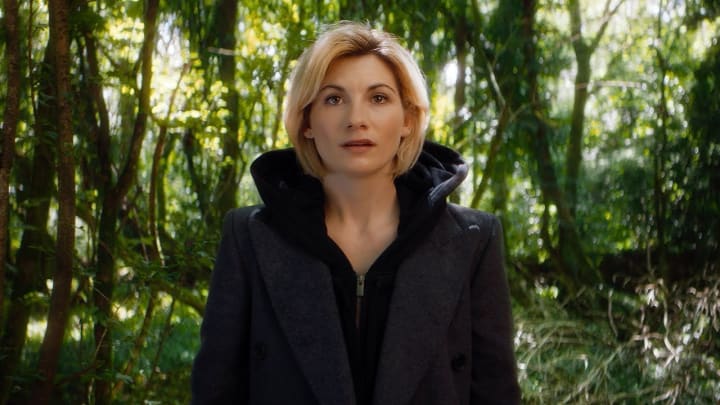 There are some even wilder theories that Dan is secretly the Master who stole another body, as well as Bishop actually being the next Doctor, with Dan standing for Doctor's Alternative Name. The Twitter user said:
"With all the secrecy that characterises Chibnall it would not be very far-fetched. And we all know Doctor Who loves acronyms."
Whatever the outcome, it's going to be explosive. Series 13 of the show will be shorter than usual due to the pandemic, but fans know they're in for an epic series; continued story arc of the Timeless Child, a new companion, returning monsters, the exciting list goes on!
Series 13 airs later on this year.
scifi tv
About the author
MA Media and Communication graduate from the University of Portsmouth - Massive Doctor Who Fan.
Reader insights
Outstanding
Excellent work. Looking forward to reading more!
Top insights
Easy to read and follow

Well-structured & engaging content

Eye opening

Niche topic & fresh perspectives
Add your insights