Jason Isaacs Says "It Could Happen" To Playing a Live-Action Inquisitor
Would You Like Him To Return This Way?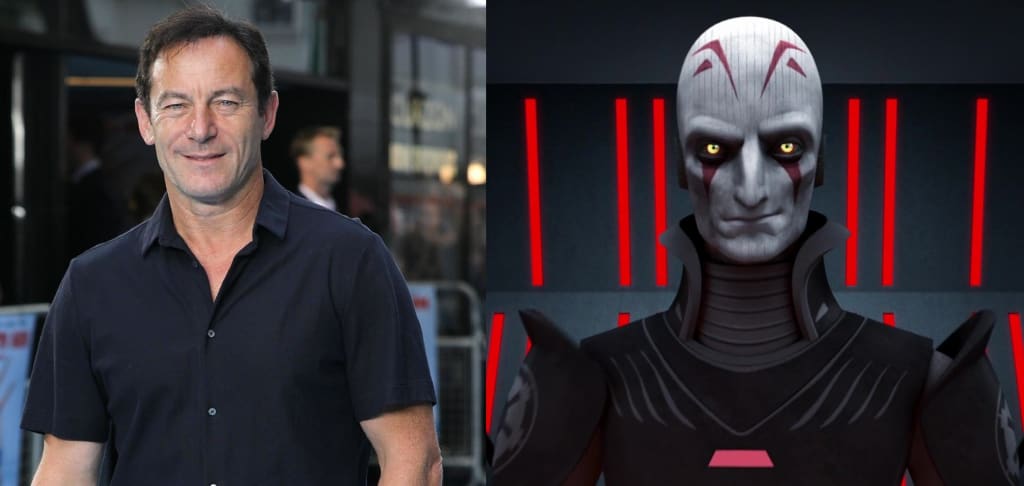 "I am the Inquisitor." A menacing figure appears with the sinister telltale notes of the "Imperial March." His scarlet lightsaber activates, sending chills down your spine. Our hero Kanan Jarrus struggles to hold the lightsaber in his two hands against the barrage of his opponent's effortless one-handed attacks. It is beautiful. The Inquisitor's moves flow like a river in contrast with Kanan's desperate thrashing. "In close quarter fighting, Billaba's emphasis was always on Form III, which you favor to a ridiculous degree." Just from the few lightsaber clashes they exchange, the formidable opponent has analyzed our hero, and knows exactly what to do to counter him.
The character known as the Inquisitor or the Grand Inquisitor first appeared in the series premiere of Star Wars Rebels. His menacing presence and his unique spinning double-sided red lightsaber speak to his accomplished role in purging the last of the Jedi after Order 66. He is one of the best, second to perhaps Darth Vader himself who now has other fish to fry in the new Empire than chase down Jedi fugitives.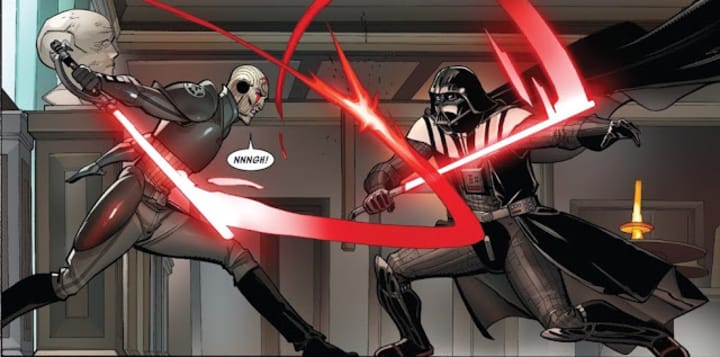 The deep voice behind the character is no novice in the villainous role. Jason Isaacs played Colonel William Tavington in The Patriot, and more famously Lucius Malfoy in the Harry Potter series. In a recent interview with Collider, Jason Isaacs expressed his joy in doing his own stunts, much to his body's dismay, he joked. It is no surprise that he would look forward to recreating the Grand Inquisitor's fluid lightsaber combat in real life. In a separate interview with Collider, he revealed that of the many animated characters he has voiced, he would like to play a live-action version of the Inquisitor from Star Wars Rebels.
"I'd like to use that spinning red lightsaber. I have the coolest wand in the Harry Potter world, and I have the cool lightsaber in the Star Wars world."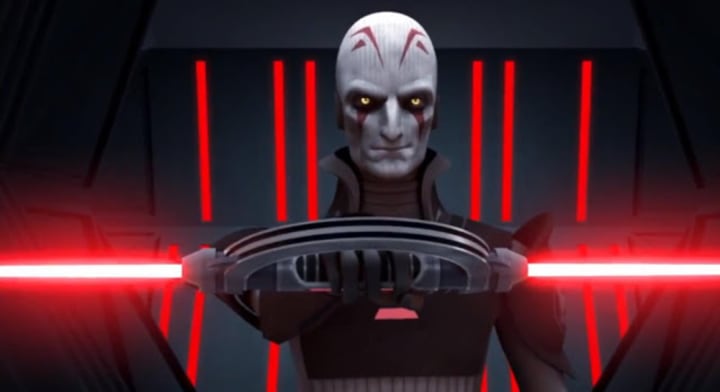 However, Isaacs was very clear that it will be "up to the script."
"I like to play parts. The Inquisitor was a great part when I played it and if it was a great part again, I'd be up for it."
He has, however, declined roles that felt too similar to previous roles.
"I know that for other people they go, 'I'd love to see you in this,' or, 'I'd love to see you in that.' Mostly it's people would like to see me do something they've seen me do before."
As the Grand Inquisitor, Isaacs would be playing a type he had done many times before. However, it would be no surprise to the audience as we all know which end of the spectrum the character lands on. It is less likely that he would reject playing the live-action version of the character if it does come up in the future.
Still, Isaacs is neither confirming nor denying it.
"I'm being a bit cagey because, you know, it could happen, I suppose...I'm trying not to send any signal in any direction."
For now, Star Wars fans will have to be content with the possibility.
Audiences have already seen Rosario Dawson and Katee Sackhoff appear as returning animated characters Ahsoka Tano and Bo-Katan respectively in the season 2 of The Mandalorian. Fans would love to see another favorite (albeit an adversary) in the flesh. We already know a live-action Grand Admiral Thrawn may appear in the future because Ahsoka demands to know his location in The Mandalorian. Why would the Grand Inquisitor be any different? There is one problem story-wise. If you have already seen the season 1 finale of Star Wars Rebels, you would know that, spoiler alert, the character had fallen to his death rather than face the wrath of Darth Vader at his failure. Perhaps he could appear in a flashback, or as a ghost as seen in one issue of Star Wars comics. But if Darth Maul and even Emperor Palpatine could make a return in the Star Wars universe after their "fall to death," it is not completely impossible for the Grand Inquisitor to make a return.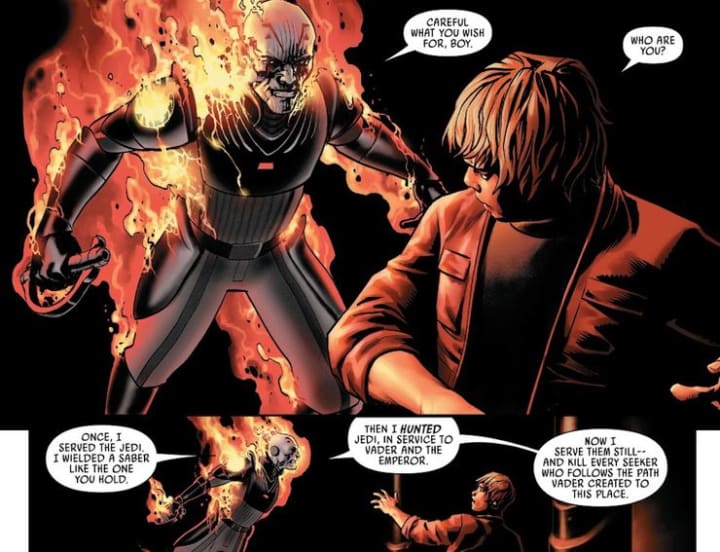 Written By Apinya Wong
Source(s): Collider
Syndicated From Culture Slate