January 11th
An entry from my dream journal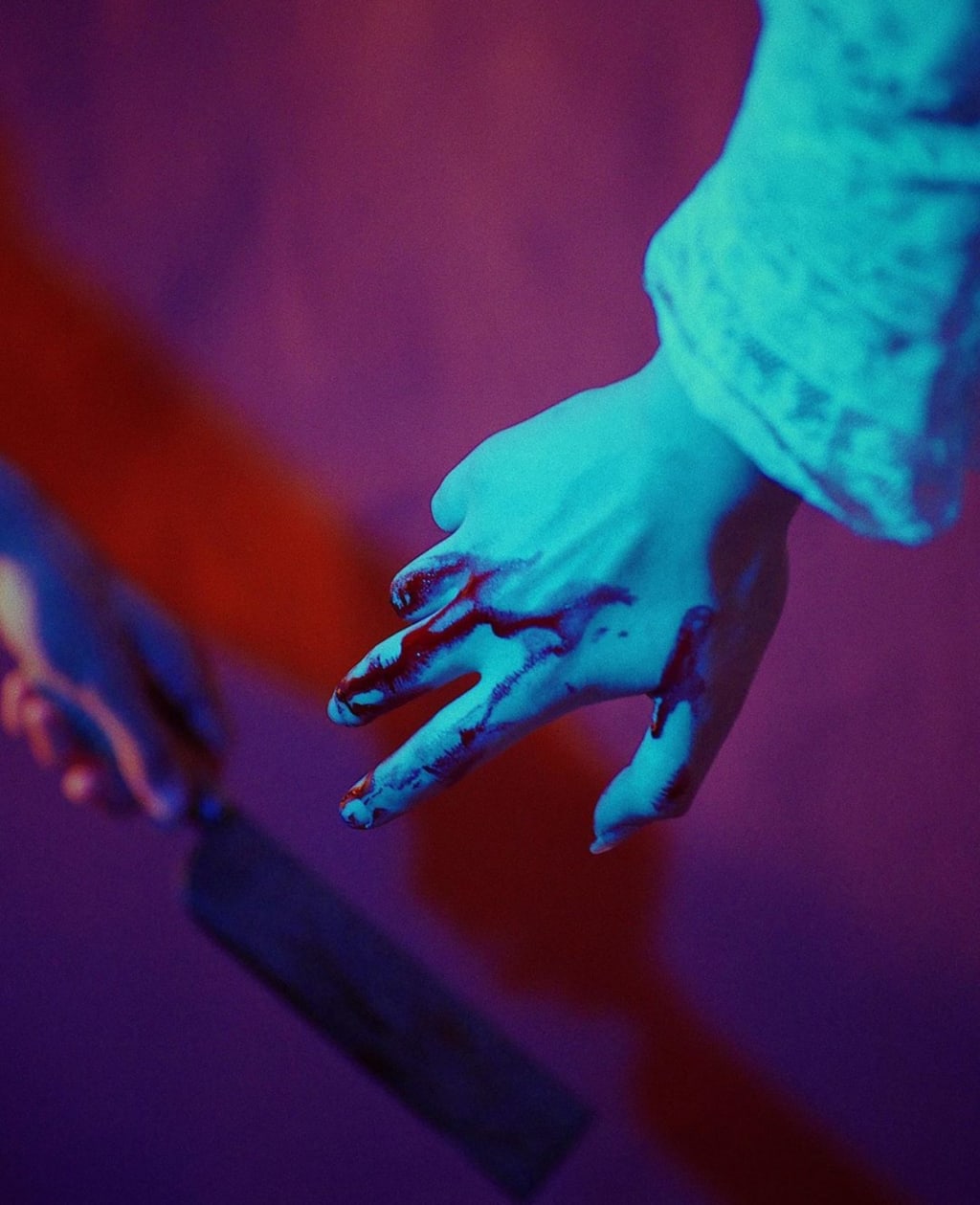 image by me
I was on a trip with Audra, I don't know what city we were in. We were walking on a sidewalk with a crowd of people when we noticed that there was a giant cow just laying in front of us, and a man sitting in his pick-up truck, talking to it. We found out it was his cow; they were just chillin' in the sun. I think we were at a park because there was a large grassy area, and a single tree that Audra went and sat under. There was another cow laying by her.
A bunch of people, including myself, sat on the sidewalk to pet the cow for awhile, and then my perspective changed—I could no longer see myself in the dream, like I wasn't part of the story anymore, but I was still watching everything happen like I was there.
The man in the truck took out his phone and said something strange, and then offered to give some tourists a ride into town. The people thought he was being a nice local and agreed to get in the truck with him, and instead of dropping them off downtown, he drove past every building and out into the country until I couldn't see the panicked looks on the tourists faces anymore. I don't know what happened to them.
Then, I woke up in a strange plantation house at a University; I could see myself again. I felt like I was paralyzed in the bed. I was staying there with Mom and some other people. The host was a very tall, slim man with dark hair.
I remember that we had been there for about a week, and after a party one night, people started disappearing from the house, and I was the first to notice. Also, Chris D'Elia was just casually there.
We stayed at the house a little while longer without anything happening to us, and then on our last night, when I thought Mom just went out for a minute, I realized she had gone missing too. I was the only person left in the house with the host, and I felt anxious. I grabbed my jacket that was on a strangely high hook, and grabbed Moms coat, pretending like I was going out to take it to her. The host said he was going to bed for the night, so I tried to sneak out quickly and quietly before he changed his mind. I was now carrying a large bundle of jackets, and when I got outside, I realized leaving was a bad idea.
I had my back to the house, trying to walk quickly in the dark. A younger looking man with blonde hair, wearing shorts and a t-shirt, carrying a wheelbarrow, asked me what I was carrying. Somehow, I knew that this was a bad man who worked for the host. I was right. He chased me behind the house with his wheelbarrow, to a patch of the lawn that was completely dark, where others couldn't see me, even though so many people were out walking around and being loud.
The last thing I remember before waking up is desperately trying to run fast but not being able to see in the dark, and feeling that in any second the man would have his hands on me and that I would be dead. I had to force my body to wake up as I tried to exit the dream before it happened.