Janet Opal Asimov
1926-2019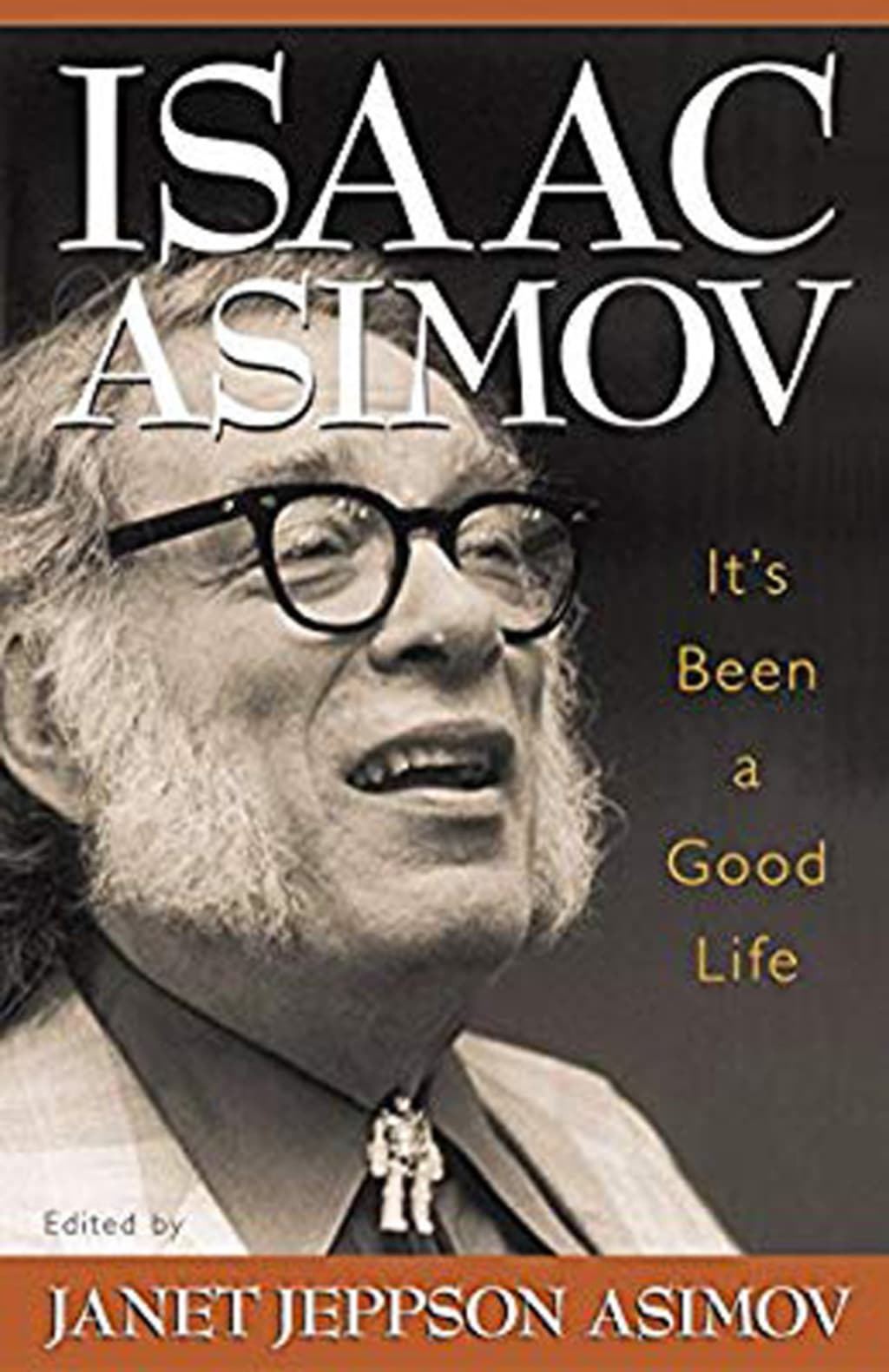 I was sad to learn that Janet Opal Asimov died on February 25. She was Isaac Asimov's second wife, and truest love. She wrote science fiction under the name of J. O. Jeppson, and was a psychiatrist who practiced psychoanalysis.
We had several wonderful dinners and conversations, in the years after Isaac died in 1992. I guess my favorite was one that then-editor of Analog. Stan Schmidt arranged for the three of us, in an old-fashioned Italian restaurant in the high 40s on the West Side of Manhattan. I ordered calamari (a name very much in the news these days, due to Michael Cohen's recent congressional testimony), one of my favorite dishes. Janet asked me if I knew that was squid.
One of my all-time greatest honors was when she asked me to write a blurb for Isaac Asimov's It's Been a Good Life (2002), a condensation Janet sagely and lovingly put together from Isaac's encyclopedic two-part biography. I of course said yes, and produced the following, which appears on the back cover
"Isaac Asimov was certainly the Shakespeare of the twentieth century--no other author, no ten other authors, matched his output in range, quantity, clarity, joy, and depth of writing about the growth of knowledge and human conditions. Grab this autobiography for a fascinating, delightful series of glimpses into the many lives of this extraordinary writer." —Paul Levinson, author of THE SILK CODE
This is right under Harlan Ellison's blurb.
The first time I met Janet was in the early 1980s, at an American Association for the Advancement of Science annual conference in New York City. Isaac and I had spoken on the phone and corresponded. I had sent him my assessment of the Foundation trilogy in 1979, and he had replied with one of his famous postcards.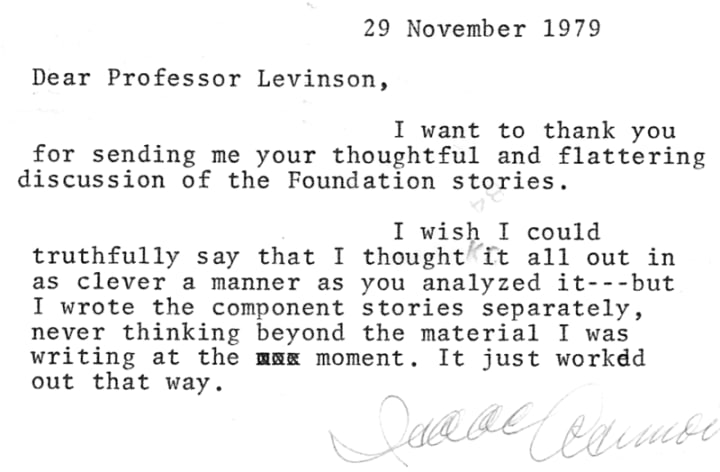 I got him in 1982 to write a preface for my first published book, In Pursuit of Truth: Essays in Honor of Karl Popper's 80th Birthday. You know, that sort of thing. But we had never met, when I came up to him after he had finished a talk at the conference. We shook hands, I said how good it was to meet him—and Janet whisked him away. I liked her immediately.
I wish I believed that she was now with Isaac, and she was whisking him away from his legion of dazzled fans who were up there with the two of them. As it is, I consider myself extraordinarily fortunate to have known and spent a little time with both of them. They made my good life better. Their writing and my recollection of them always will.
humanity
Paul Levinson's novels include The Silk Code & The Plot To Save Socrates; his LPs Twice Upon A Rhyme & Welcome Up; his nonfiction including Fake News in Real Context, The Soft Edge & Digital McLuhan have been translated into 15 languages.
Receive stories by Paul Levinson in

your feed