It Was the Fans That Let 'Doctor Who' Series 11 Down, Not Jodie Whittaker or Chris Chibnall
Is an opinion still a thing these days?
Peter Capaldi's swansong series Doctor Who (Series 10) went down a storm with fans. Not only were we treated to a new TARDIS Team, as Bill (Pearl Mackie) and Nardole (Matt Lucas) joined the Twelfth Doctor, but we were treated to favourite villains for Capaldi's final series. Not only did the Ice Warriors return, but so did Missy (Michelle Gomez) and John Simm's Master for the finale. However, as always, the Doctor regenerates and passes the TARDIS key to their next face, which is now Jodie Whittaker.
After many hints in Series 10 and from the BBC, it was announced during the Wimbledon 2017 men's final on July 16, 2017, that the Doctor will become female, as Jodie Whittaker is Capaldi's replacement, which as expected caused mixed reviews within the fandom, causing Whittaker's debut to be a letdown.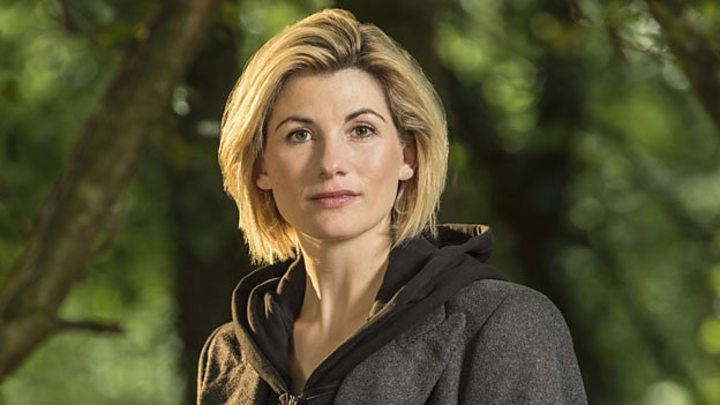 When Whittaker announced, an uproar started and the hate came pouring out for her before she even made her on-screen debut. Some of the comments on the reveal video on Facebook read "Well done BBC for destroying 54 years of a great show. There won't be a fourteenth doctor, as it will be cancelled long before then!" and "I've watched Doctor Who from the start and I'm absolutely horrified it's a woman."—Calm down, people. We're all entitled to an opinion, but to slate the show for casting a female for a character that can regenerate into anything is a bit over the top considering regeneration "is a lottery."
It was then announced that Whittaker would be joined by not one, not two, but three companions—Bradley Walsh as Graham, Mandip Gill as Yaz Khan and Tosin Cole as Ryan Sinclair. We've seen the new gang together in action and Series 11 has divided fans massively. Some say this is because of the writing and new showrunner, Chris Chibnall. But, to me, Series 11 hasn't gone down as well because of the fans at most.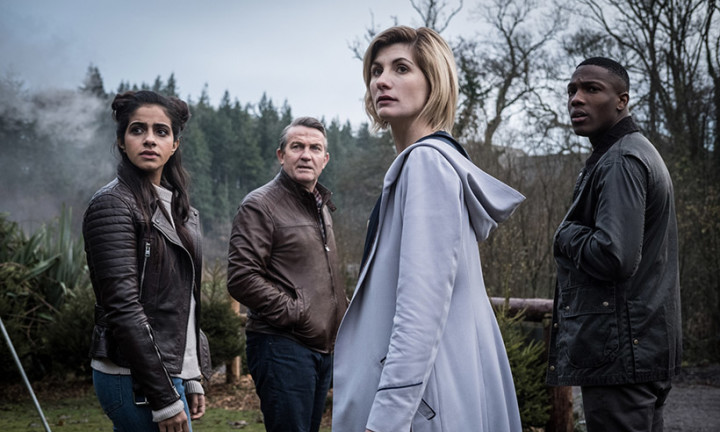 Nowadays, having an opinion is like a crime. You just can't say anything about Series 11 without being personally attacked for being "wrong," which is what caused it to be less enjoyable than what it should've been. A lot of fans out there, like myself, love Jodie as the Doctor, as she has a lot of potential. But, if I went out and said that to someone, or someone on Twitter, tweets from all kinds of directions would be hammered in my face, saying, "that's obscene, why would you swoop that low?" or "how disgusting of you!" It's the same with Series 11 itself. It seems fans can't even like the latest series without being bombarded by people saying "it was f**king awful, there was nothing enjoyable about it" or "Chibnall is awful and has done no good to the show."—again, totally unnecessary.
Yes, every series has episodes that blow us away or are just great fun, but every series has episodes that some of us (not all) want to brush under the carpet. For me, in Series 11, "The Woman Who Fell to Earth," "Kerblam!" and "The Witchfinders" are standout episodes, whereas episodes like "The Tsuranga Conundrum" were a lot less exciting and heavily dialogue ridden, but that doesn't mean to say that I fully dislike it or pop over to former showrunner's Instagram pages (like Steven Moffat's) and ripping the sh*t into Chibnall. Every writer has their ups and downs.
Chibnall has written an incredible batch of Doctor Who episodes, but I don't think show running is for him when it comes to Doctor Who. That's NOT me calling him a bad writer, as I love his work dearly. Alongside his past Who stories, Broadchurch is outstanding and a tense watch. But I'm not going to go running off to Russell T Davies or Steven Moffat's Instagram pages and tear apart Chibnall for his Series 11 stories and changes.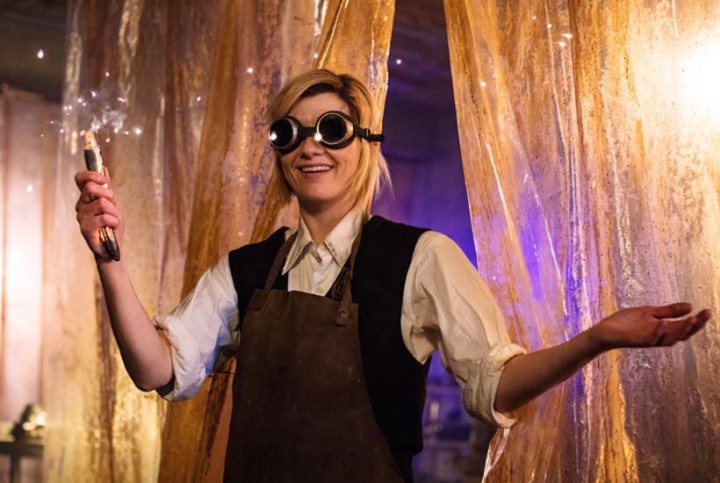 The creators of Doctor Who wanted a female to replace [Tom] Baker and [Peter] Davison, but the BBC felt it was too soon. Now, with female leads like Wonder Woman, it was inevitable that the BBC were going to match the what is now popular trend and cast a female at some point to pilot the TARDIS, which ended the very long streak of males having the reigns.
To me, we are yet to see Jodie at her best as the Doctor, but that doesn't mean I dislike her in the role or think she's a terrible actress. Now that her first series is done and out, she's most certainly comfortable in the role and she's ready to give the role 110 percent and make her Thirteenth Doctor the best incarnation yet.
If the Doctor Who fans weren't so toxic these days and just accepted that people out there do like every single episode of Series 11 and Jodie Whittaker as the Doctor, then her debut series would've been a lot more successful. So it's a shame that Doctor Who fans are scared to voice their opinions about Jodie's version of the Doctor, when she's doing a fine job in the role.
Jodie Whittaker WILL return as the Doctor in 2020 for Series 12. See you then!
scifi tv