Interview with Trina Phillips, Chief Futurist at SciFutures
Trina Phillips bridges science fiction with reality.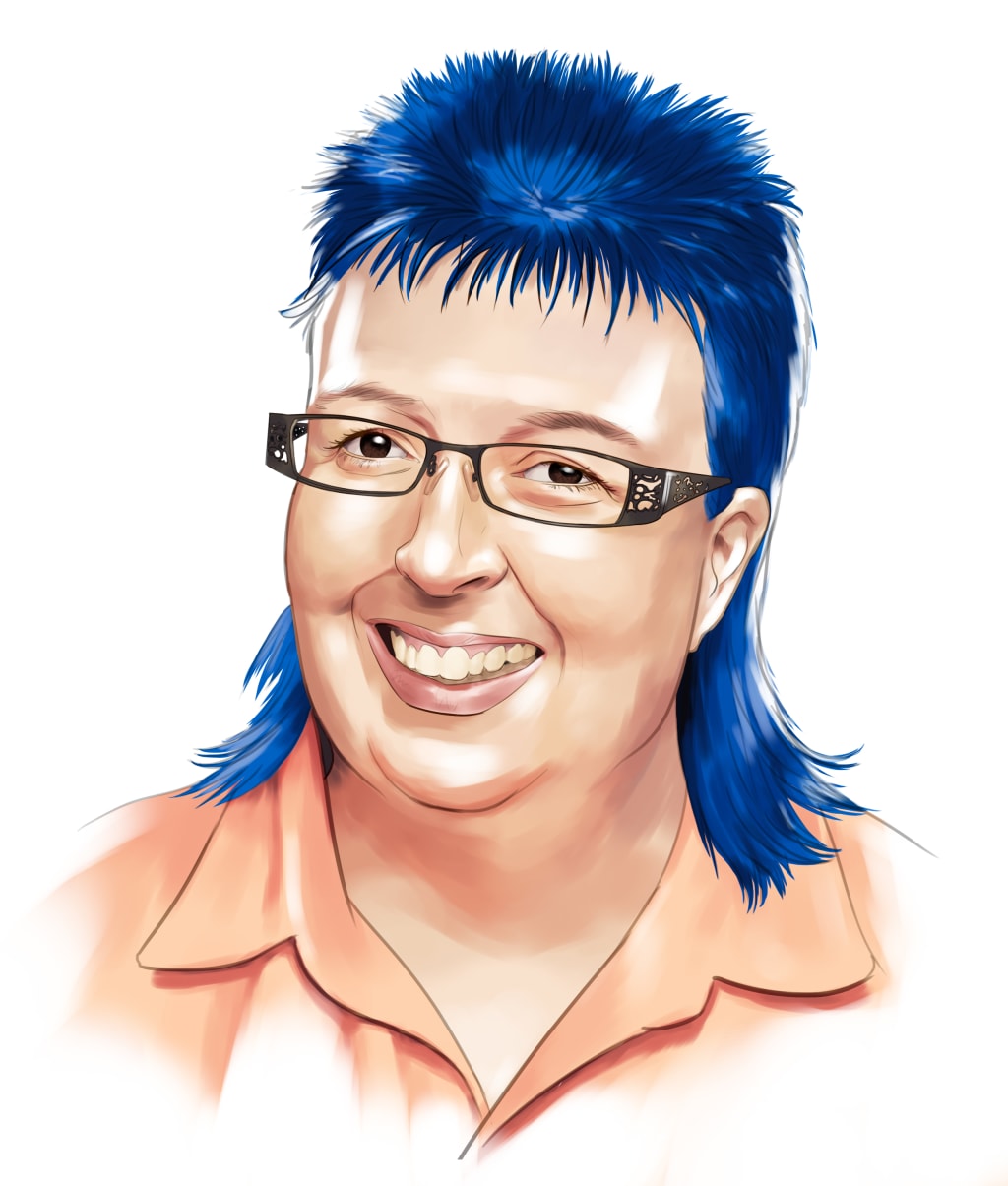 Trina Phillips is a writer, editor and one of the chief futurists at SciFutures, a company dedicated to helping companies bridge the gap between science fiction and reality, via ideation, prototyping and storytelling. Trina has been published in numerous science fiction publications, including Orson Scott Card's Intergalactic Medicine Show, AE and Daily Science Fiction. I had the opportunity to sit with her to discuss her career, and the myriad of ways her company is helping to shape forthcoming technology.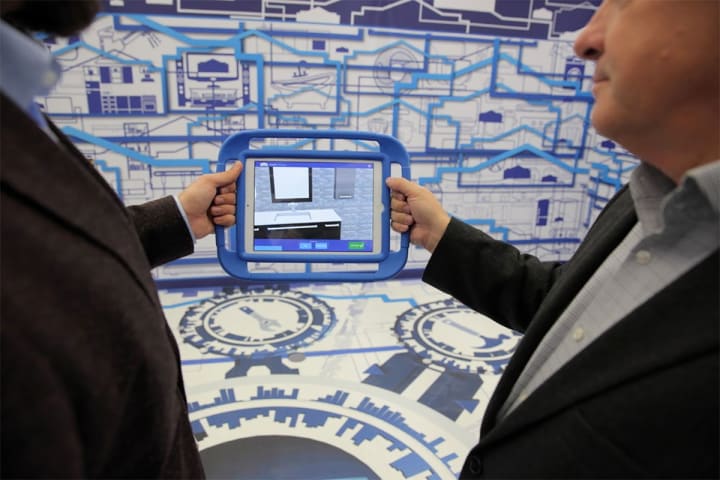 Describe what SciFutures is. I've read about it, I know about it, but I'd like to hear it from you.
TRINA: We do a range of things, but our main idea is that a lot of companies don't do well with changing their ways and staying up to date with new and near future technology. This isn't just using new systems. We're talking about thinking forward. Some of these companies have been around for over a hundred years; being forward thinking and moving fast are not their specialty. The idea behind it is that not only do you use science fiction ideas to help propel them into the future, but we use storytelling to help them understand it, to help them comprehend this new information better. Because someone can sit there and say, I'm doing projections, and with all the graphs and charts and this and that. And we don't do that. We go further out than those are realistic for, you know, guessing at. We're not going to tell you what you should do next year; we're going to tell you what you should be looking to do in five to ten years, or more – if you prefer the long view.
But it's all theoretical in a sense, because it's from a science fictional standpoint, right?
TRINA: Yes, except it is based on the tech that's available now, and we have a really good handle on modern technology. Half of our staff consists of tech people -- a little more than half, actually. So we have a real grounding in where the tech is, where it's going. We know what's feasible, and we base our suggestions on that information. But that doesn't mean we're not inventing things that don't quite exist yet. In fact, that's exactly what we're doing.
So what is it? Is it a tech company? A consultancy company? A little bit of both? A storytelling aid company?
TRINA: We are a science fiction prototyping company.
That is really cool.
TRINA: I used to tell people that I get to write science fiction stories for a tech company. That was my simple explanation. That was two years ago. Nowadays, I seem to be able to say, I get to write for a science fiction prototyping company, and people grasp that quickly.
You basically get to write science fiction realities.
TRINA: Well, see, that's the part where I get to be a futurist. That's the difference between science fiction and futuring, you know?
You've got one foot in each arena.
TRINA: Yeah, but we use storytelling because a lot of times you can present ideas to people, but if they can't quite grasp them, if they're just a little too far out there, storytelling will help them understand it. They'll be able to say, "Oh, I see how that applies."
Storytelling can, at times, be a better teacher than a classroom. How's business going for the company? Booming?
TRINA: Business has been great. We have a couple of other things that we do, and so it all balances out. It keeps everyone busy most of the time.
What are the other things you guys do?
TRINA: We are some of the first people to really be seriously building Alexa skills. You know the Amazon Echo? Alexa? We're building the skills for that. The Alexa works on apps. We also build innovation labs from scratch. We did a big one for Visa. It had great big displays and lots of interactivity.
Have your ideas been integrated into other real world products?
TRINA: Yes. One of the first things I worked on was for a car company. And I can't go into details, but I will say we have seen our ideas coming into the market.
From your perspective, do you think science fiction writers will be obsolete in the next twenty or thirty years? Is A.I. going to be able to do what we do?
TRINA: No, not at all. In fact, my personal take is I think there's going to be a certain segment of people that do use A.I. for everything. And I think equally there's going to be a movement that springs up that is about appreciating humanity, because I know what the people who create A.I. say and all that, but I don't buy it. I don't buy that an A.I. can write a story as well as a human.
Or with a human touch. I can see a future where they've got A.I. apps ghostwriting Stephen King when he's dead. But yet, there will be a craving for his original work, and people will sense the difference. I have a Kindle, but I want to collect books. That sort of thing.
TRINA: Exactly. And I think handmade crafts that aren't all perfectly stamped out are going to become a commodity, and be precious. I think there's always going to be this underlying desire for human made things.
Do companies often reach out to you guys, or do you have a sales team?
TRINA: We don't have a hardcore sales team, but we do have a business development team. Mostly they reach out to us, finding us through tech conferences and innovation seminars.
I understand that you have a panel of many writers, nearly a hundred. Why so many?
TRINA: Because sometimes we need that many ideas. Sometimes we're selling companies -- I mean, part of the thing we're selling them, is a whole lot of sci-fi ideas. And, you know, I can only come up with so many. Even our whole staff together can only come up with so many. And by having our writer's panel, we get a lot of different perspectives. Diversity is good for innovation.
Was this company funded by venture capitalists, or one specific character?
TRINA: Ari Popper founded the company himself.
What did they do before?
TRINA: Ari was in consulting. He had a whole background in this sort of thing. And then he was starting writing science fiction, and that's what inspired him to create the company. He and Scott had the business acumen, tech expertise, and vision to use science fiction to help companies grow.
So are there any projects you can actually tell us about that I can cover that are long done?
TRINA: They're all pretty much under NDA. Though last year we got to examine the future of warfare for NATO. I can't give you details, but that was an exciting project. We really got to flex our creative muscles.
Are we seeing new technologies born from SciFutures?
TRINA: Yes.
In terms of your personal writing, do you ever plan on publishing novels?
TRINA: Yeah, novels, novelettes. With the state of the industry, I've decided to go the self-publishing route. I should have something sci-fi out within a year.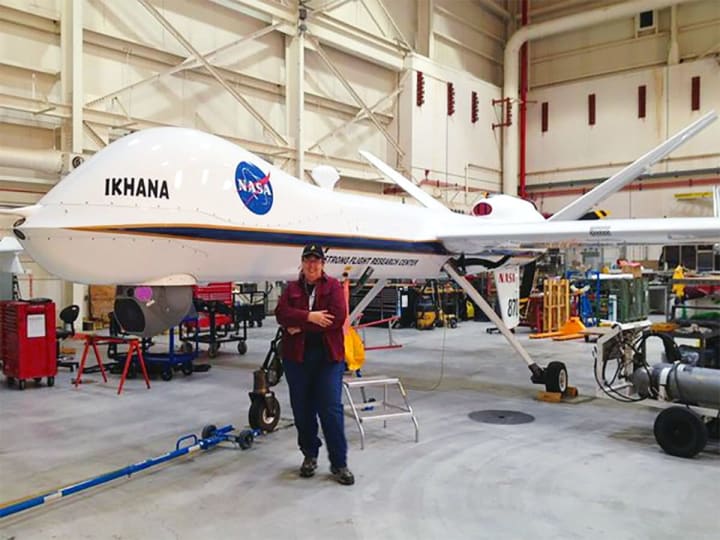 What's your personal game plan now?
TRINA: This is easily a few years down the road, but I have this vision -- I love to travel. And I want to start a travel blog and write e-books that will help people understand the different cultures my partner and I go to. We're going to be budget travelers. A little bit above backpacker. We're not going to be staying quite in dorms, but I just want to tell a real story. I don't want to glorify, and I don't want to downplay. I want to try and give a true vision of what we encounter and experience. And I'm really hoping to just, in a way, enlighten and teach people about different cultures as we learn. And so I'm hoping that some people that may never do a lot of traveling will find our blog and learn a little something about places that they might not otherwise know. Because we're going to go off the beaten track a lot.
What more do you want to contribute to the science fiction field? Is there a certain book idea you have in mind?
TRINA: I do. I have a few ideas. Honestly, I will probably end up writing space opera. And it'll be kind of fun, escapist stuff because that's the stuff I want to read. I've thought about it, and I might do some more thought provoking things. I have one idea that's sitting there that's kind of relevant, and thought provoking, but I need to outline it better before I write it. Overall, I want to do something that when you pick it up, you have fun, you enjoy it, and it's entertaining. My plan is to keep going and to keep writing.
Learn more about SciFutures here:
And more about Trina here: