Glimpse at Jodie Whittaker's New 'Doctor Who' Costume as They Appear to​ Film a World War II Story
Spoilers: New Coat, New Places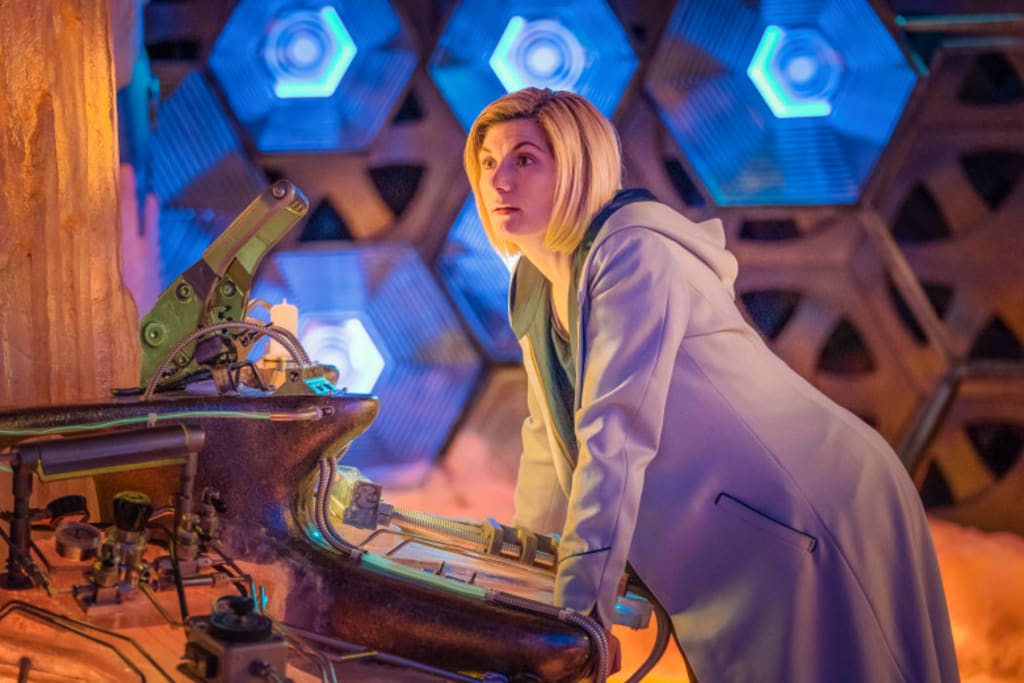 Series 11 of Doctor Who introduced new companions, a new showrunner, a new TARDIS, but most importantly, a new Doctor. In July 2017, Jodie Whittaker was announced as Peter Capaldi's replacement and she made her debut in the Christmas Special "Twice Upon A Time." Whittaker's first Series [11] aired in 2018, gaining mostly positive reviews from the critics, as her opening episode "The Woman Who Fell to Earth" gained nearly 12 million viewers in total.
Of course, with every new Doctor comes a new costume. Whittaker's 13th Doctor rocked a costume of many colours, including grey, blue, and a rainbow-striped t-shirt. It was rumoured weeks back that Whittaker will be having a costume alteration for Series 12; now those rumours appear to be true, as fans have posted photos online of Whittaker as they watched her film during a night shoot.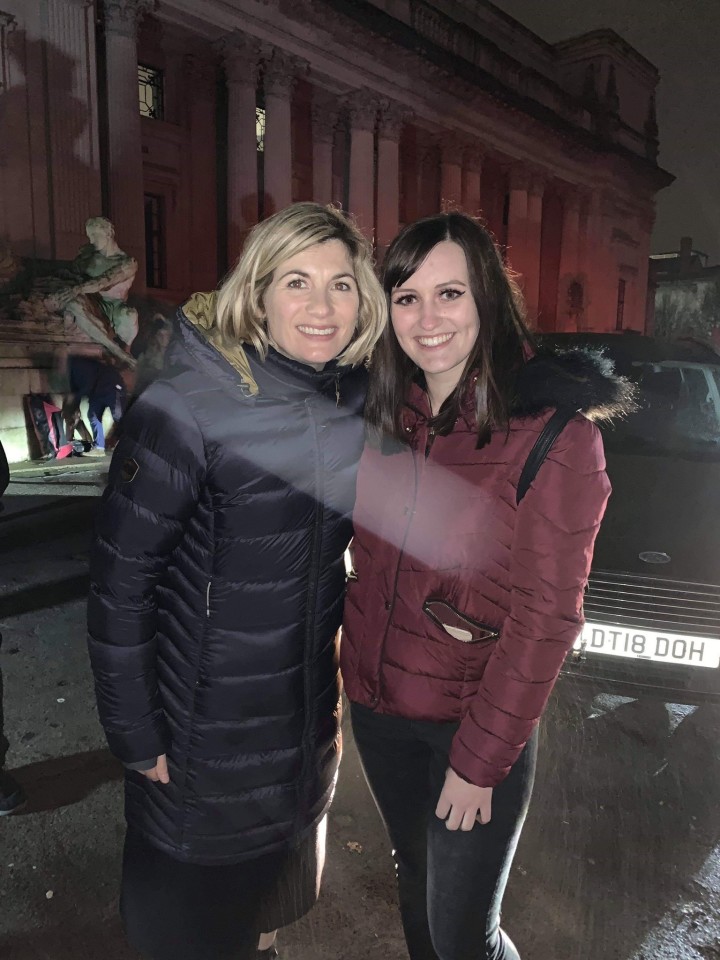 In a photo posted on Twitter by a user who was lucky to grab a photo with Jodie. The photo above shows Jodie in her puffy overcoat to cover her costume for the photo, but at the bottom, you can see what we expect to be a brand-new coat in a black/navy blue colour. Whilst this coat of some sort could be just for that particular scene, it is likely this is the brand-new costume design. The Twitter user, who grabbed a photo with Whittaker, added a caption saying:
"Two night shoots in a row and I finally met Jodie Whittaker (and outside my uni building at that!) She's SO lovely!!"
As the photo of Whittaker in her new coat emerged, another Twitter user spotted an exterior production set show a resemblance to Paris, France, as well as a familiar filming location.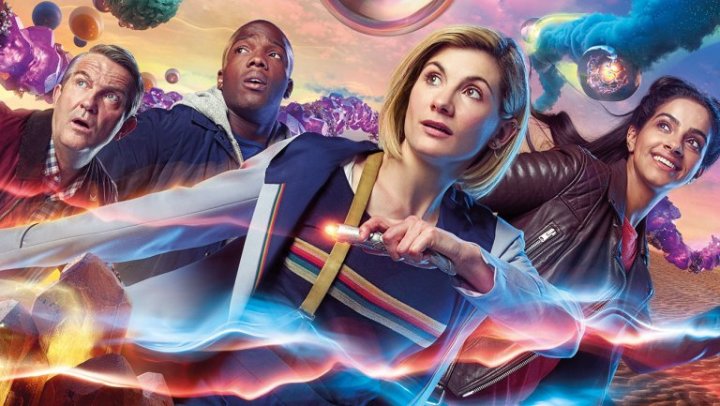 Things regarding Series 12 have been kept tight-lipped until now, as fans of Doctor Who spot the production team on location in Cardiff as they built a Paris lookalike area. Tuesday, March 19, was another night shoot for the Series 12 cast, which looks really exciting. The area surrounding the Glamorgan Building of Cardiff University was recreated into the Bois de Boulogne, which is a park in Paris. Twitter user I Loves The 'Diff posted this:
With the caption "yesterday I could see Paris from my office…" Simon Wood grabbed some photos of the rest of the Paris set in Cardiff, which you can see below.
Hardcore Doctor Who fans will notice that one of the locations looks familiar. The archway you can see is the same archway the Ninth Doctor (Christopher Eccleston) and Rose Tyler (Billie Piper) chased Margaret the Slitheen down in an attempt to stop her from escaping. This then raised some questions by some fans that are we about to see the return of the Slitheen? Seems unlikely, but you never know! What we do know is Chris Chibnall (the new showrunner) loves introducing new aliens and monsters.
It is reported that there were a number of extras on location with Jodie Whittaker for that particular scene. It appears that this episode is going to be set during World War II, as per another Twitter user, Paul Young, who spotted a French World War II car in Cardiff for filming.
It is not yet clear what this episode will actually be about, but we do know Stephen Fry has been spotted out on location in Wales in the last few weeks for Doctor Who, in a costume that appears to fit this episode era. We will keep you updated as the production for Series 12 goes along.
Series 12 of Doctor Who begins airing "very early" 2020 with all the companions from Series 11 joining Whittaker again for another series.