From seed to source of snacks become the key to consumer trust
With the booming macadamia nut industry, macadamia nuts have become Australia's fourth largest horticultural export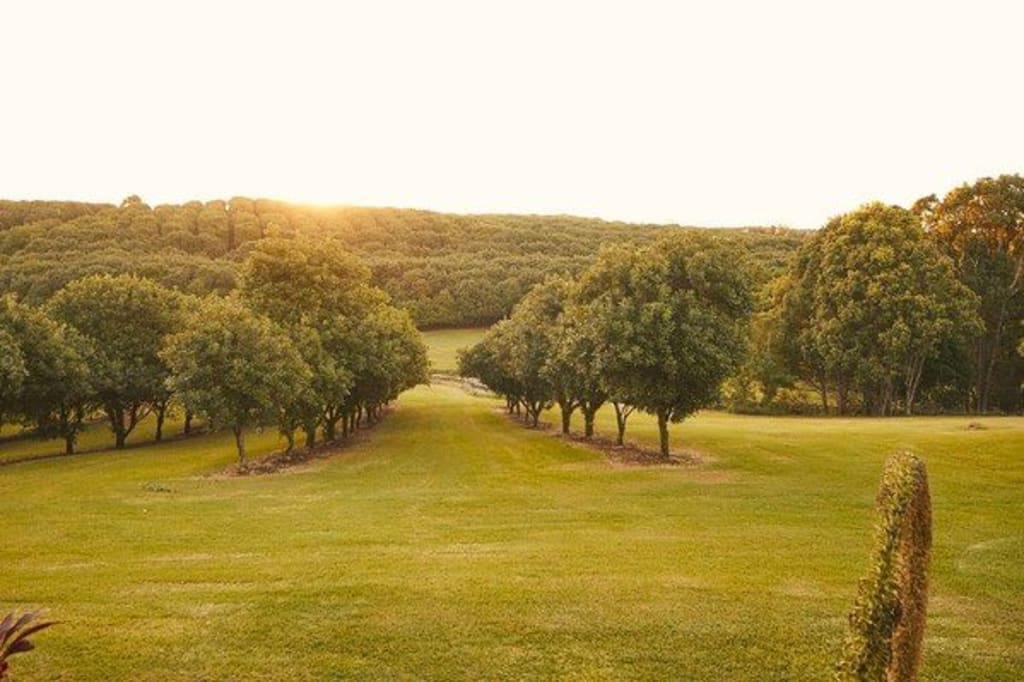 Australia is home to macadamia nuts, a crop that originated more than 60 million years ago in ancient rainforests along the east coast. Today, it remains the heartland of the macadamia nut industry, with its rich volcanic soil and subtropical climate providing ideal conditions for growing macadamia nuts.
Ms Jacqui Price, macadamia market Development Manager, said macadamia nuts had become Australia's fourth largest horticultural export as the macadamia industry boomed.
"Especially in recent years, new growers have been popping up," Ms. Price said. "This has injected a youthful energy and an unprecedented enthusiasm for innovation into the industry, with new growers keen to adopt the latest farm technology and promote the biodiversity of their orchards."
Australian growers are committed to continuous learning and the industry attracts about $5 million in r&d investment annually.
"The adoption of new technology and continued improvement of best practice in orchard management paves the way for further growth, ensuring the Australian macadamia nut industry remains at the forefront of global production and continues to serve the international FMCG sector with quality products for innovation-oriented consumers," Ms Price said.Industrial processing
The excellent capacity of macadamia nut processors is at the heart of the industry. With processors based in prime growing areas on the east coast of Australia, freshly harvested macadamia nuts can be processed close to home, transitioned from shell nuts to bulk nuts, and then out the supply chain.
Australia led the development of the macadamia nut processing industry and was the first producer to rigorously implement quality standards and testing protocols. With safety, freshness and transparency as the cornerstones of our operations, all Australian processors have implemented rigorous quality management systems and achieved high level certification standards.
Ms Jacqui Price believes this is the foundation for Australian processors to develop partnerships with global business partners.
"The strong and long-term customer relationships our processors have are based on quality, impeccable food safety standards and impeccable customer service," she said.
"Macadamia nut processors' commitment to quality excellence is demonstrated in the Annual National Residue Survey (NRS) conducted by the Australian Government."
The NRS tests fresh Australian produce for a range of chemical residues and environmental contaminants. The NRS began in the mid-1990s, and macadamia has participated in all of the annual tests and achieved 100% compliance.
"Achieving a perfect score for 23 consecutive years highlights the impeccable high standards of our growers and processors, with macadamia actually the only Australian fresh produce to achieve this record."
Ms Price says the macadamia industry's processing arm is also committed to offering a variety of product forms to help food manufacturers innovate with macadamia nuts in multiple fields and uses.
"In addition to whole nuts suitable for snack and chocolate confectionery products, our processors offer a wide range of other product options, from semi-nuts to small nut fragments, making macadamia commercially flexible for use in a wide range of products including ice cream, bakery products, garnishes, cereal cereals and more.Delicious present
Once processed and transported through the supply chain, premium Australian nuts originating in Australia are shipped to the Milkadamia manufacturer in the United States. The Milkadamia product proves that macadamia nuts are the ideal production partner for a wide range of uses and for improving product quality in the eyes of consumers.
"We grind premium Australian nut nuts into a paste and use them as a base ingredient in our plant-based milk and creamer products," said Mr Jim Richards, Chief Executive officer of Milkadamia. "Instead of roasting, we use macadamia nuts in their original form, which is a delightful natural flavor that works perfectly with coffee. "We want consumers to focus on the taste of coffee, and our macadamia milk formula ensures that milk and coffee go together without taking the cake."
Milkadamia's plant milk and creamer series products have been sought after by consumers as soon as they were released, especially in the US market where animal milk substitute products are highly accepted. Mr Richards says Australian origin is important to the company and the Milkadamia brand is built on the team's passionate support for Australian growers practising renewable agriculture - something he believes consumers will also find real value in.
food
About the author
Reader insights
Be the first to share your insights about this piece.
Add your insights