Frank Oz Describes How He Came Up With Yoda's Unique Way Of Speaking
"Judge Me By My size, Do You?"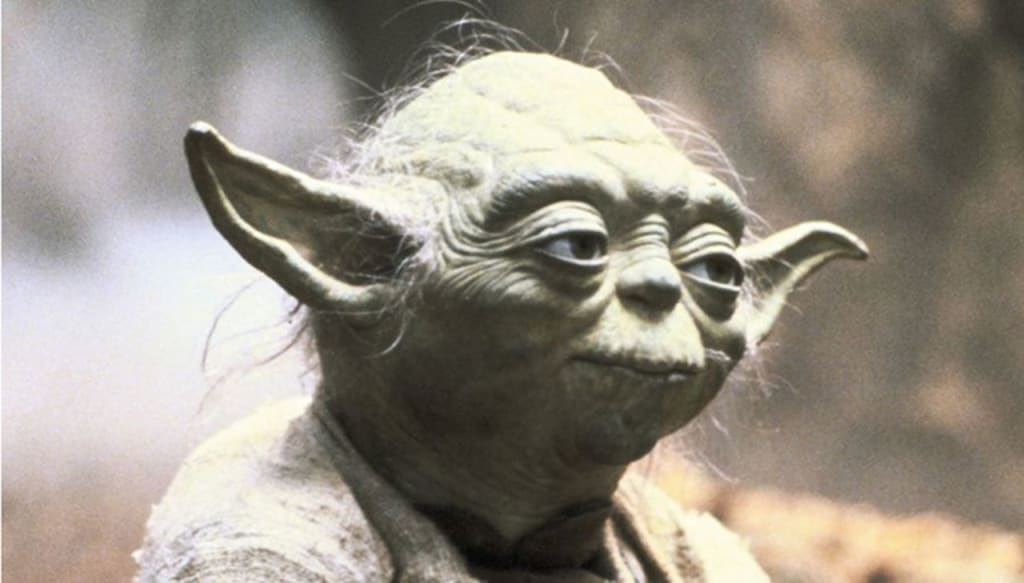 Image Credit: Lucasfilm, Disney
The Star Wars franchise is one of the most iconic of all time. The first three films of George Lucas's space opera proved that the world craved science fiction stories on the big screen, and that they had potential to make it big at the box office. The second film in the trilogy, The Empire Strikes Back, introduced the world to the character known as Master Yoda.
Jedi Master He Is
Master Yoda had several unique characteristics. He was short, green, wise, strong with the Force, and spoke differently from everyone. The person behind Master Yoda's voice, Muppeteer Frank Oz, recently recalled how he discovered Master Yoda's memorable manner of speaking in a recent interview with The Guardian. As the 77-year-old Oz reflected on his long and successful career in show business, he discussed how he and Lucas came up with the idea for Yoda's speech pattern, which reversed the sentence order from how someone would normally speak.
"It's funny you ask about that because I was just looking at the original script of The Empire Strikes Back the other day and there was a bit of that odd syntax in it, but also it had Yoda speaking very colloquially. So I said to George [Lucas]: 'Can I do the whole thing like this?' And he said: 'Sure!' It just felt so right."
RELATED: The Most Iconic Master Yoda Scenes
The character of Master Yoda stood out as part of Oz's incredible legacy. It is exciting to learn how he created this character. With the advent of newer movies and shows for smaller screens, Oz would reprise this role several times in various media.
The diminutive yet mighty character played an integral part in the Star Wars universe. He came across as an absentminded, elderly creature when we first met him on Dagobah. Luke Skywalker did not even realize that he was in the presence of the Jedi Master he had been searching for, although he very quickly realized his mistake. His unique sentence structure helped add to Master Yoda's mystique.
Almost Cut He Was
While it is impossible to think about Star Wars without Master Yoda, Lucas almost cut the character from the films. While he knew the Jedi Master or someone like him was critical to the story, he was unsure how the character would come across on film. The inclusion of Yoda was essentially "game time decision" as Lucas explained:
"I didn't really understand it until the first day of shooting, and seeing the dailies and seeing it in action and under the right lighting conditions. A lot of those things, like Yoda, got finished like an hour before we shot it. Everything was always on the run. So I finally got to see the whole thing finished, put together, lit properly, and that's when I knew it was going to work. Before that I had to rely on Frank Oz. Frank had performed great in rehearsals, and Stuart Freeborn was working very diligently on trying to get the puppet to work, but it didn't convince me until I saw the actual movie."
There were a lot of expectations with The Empire Strikes Back. How would it fare after the successful A New Hope? Lucas recalled how he took a leap of faith in regards to Master Yoda:
"If it hadn't worked, obviously the movie would have been terrible. It would have never worked…And you don't really know until you actually show it to an audience and they don't get up and storm out and say 'This is stupid.'"
Lucas was right to be worried. Puppet characters such as Master Yoda could go either way with the audience. After all, other creature characters were not as well received by viewers, most notably Jar Jar Binks.
Thankfully Lucas was right to keep Master Yoda in the story. There was no denying the impact and influence the tiny but mighty Jedi Master had on the original Skywalker Saga and the other stories in the Star Wars universe. Thanks to Stuart Freeborn, Frank Oz, and George Lucas, the world would have their favorite Jedi Master. You can catch Master Yoda and the rest of the Skywalker Saga on the Disney+ platform.
READ NEXT: Obi-Wan Actually Hid Luke From The Rebellion, Not The Empire
Written By Leana Ahmed
Source(s): CinemaBlend [1], [2]
Syndicated From Culture Slate