Flesh Gordon
America's sci-fi hero Flash Gordon undergoes a ribald rethink as Flesh Gordon.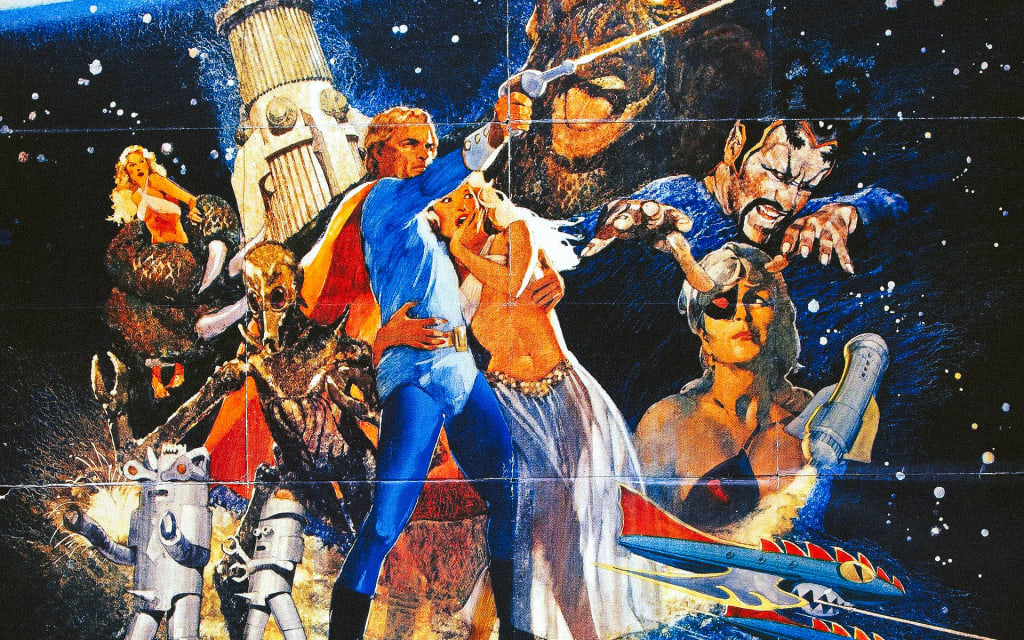 Since aliens from outer space are constitutionally way ahead of us puny Earthlings in everything from interstellar technology to galactic government, it was merely inevitable that they should have the edge on us in the dubious field of pornography. And it was equally inevitable that America's favorite space-age hero (or a near facsimile) should go getting himself involved in battling this erotic menace from distant worlds. Such cosmic combat is the main theme in a sci-fi spoof Flesh Gordon, a Graffitti production, directed by Mike Light-Veteran and produced by Bill Osco and Howard Ziehm, who apart from producing the hardcore entertainments of Mr Light were also involved in Hollywood Blue. With the million dollars they made from these three porn movies, Messrs. Osco, Ziehm and Light decided to risk all on an X-rated space movie, the first of its kind in the world (or any other world), and the most outrageous interpretation of the science-fiction ethos since Barbarella, one of the best sci-fi cult classics of all time. Playing the principal role of Flesh Gordon is 24-year old Jason Williams, with Suzanne Fields, a 35-23-36 green-eyed blonde, as Dale Ardor, his female lead.
Together they make their way through the universe to bring peace, justice and the American way to such remote planets as Porno, an evil globe in the far-flung firmament that is threatening Earth with a sex ray in one of the best sci-fi porn parodies known to man. The "sex madness" strikes Earth in the fashionable 1930s, plunging Terra Firma into carnal chaos. Professor Gordon (played by John Hoyt, known for his movie parts in Attack of the Puppet People and Julius Caesar) and a group of learned scientists at the planetarium have tracked down the source of the madness: a consignment of bad cans of Kosher for Passover tuna. But they are still uncertain of their findings (and who wouldn't be), when Flesh Gordon, traveling in a Ford Tri-Motor plane with Dale Ardor, his erotic sidekick, are hit by the Sex Ray. Parachuting to safety, they encounter the strange Dr Flexi Jerkoff, who agrees with them that Earth must be rescued from this promiscuous penetration. Boarding an interplanetary craft, they zoom through the Moronisphere to the mysterious planet of Porno (bear left at Venus, take a right fork at Mars, and you're there, for anyone interested). Unluckily, the courageous party then run into the first of the film's many animation sequenCes (known as"Super Damnation") :
Jason Williams, Suzanne Fields as Flesh Gordon and Dale Ardor along with scientist Flexi Jerkoff travel to the distant planet Porno to save the planet Earth from the evil Emperor Wang in this sexy sci-fi action comedy.
Oral Combat with a Raygun.
A fearsome-shaped 10-foot-tall Penisourous (you're not meant to take this entirely seriously, you understand) with its hypnotic baby-blue eye. They overcome the monster but of course their problems have just begun. Flesh, the all American space-age hero and an idiot, successively triumph over Emperor Wang (maniacal botanist and ruler of the planet), Chief Nellie (head of the militant underground Amazon empire of Porno, "dedicated to the overthrow of Wang and his male chauvinist regime"), Oueen Armoura (the savage hermaphrodite), Prince Precious (and his gay young men), and animated sequences by Jim Danforth, Robert Maine and David Allen. After that, the pause that redresses.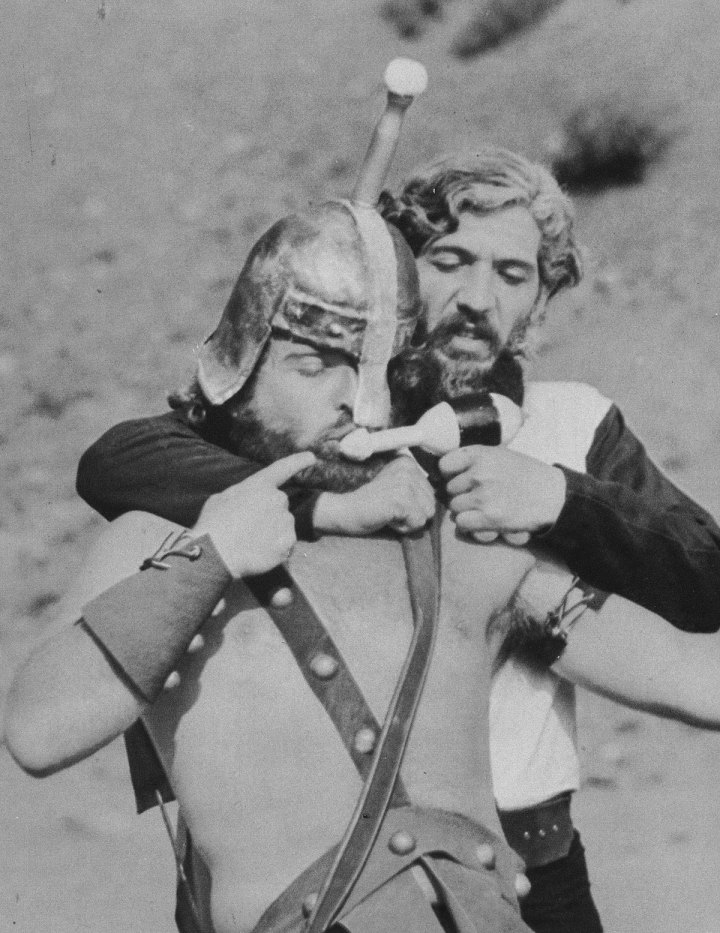 Oral combat with a ray gun is just part of the erotic imagery of Flesh Gordon.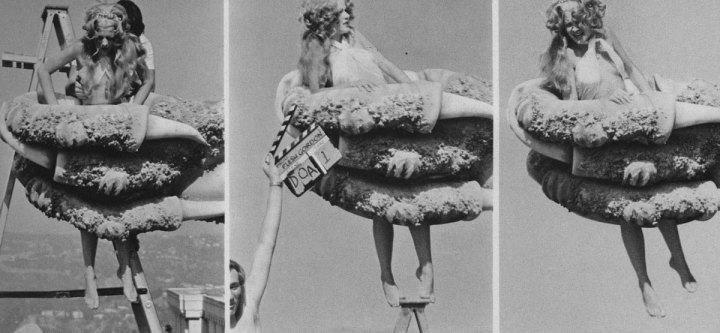 A girl is given a big hand by the monster Penisourous.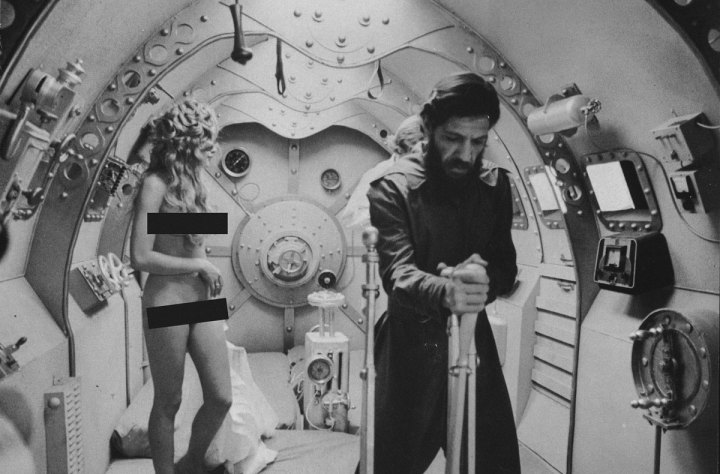 Inside a phallic spacecraft a bearded astronaut wrestles with his controls.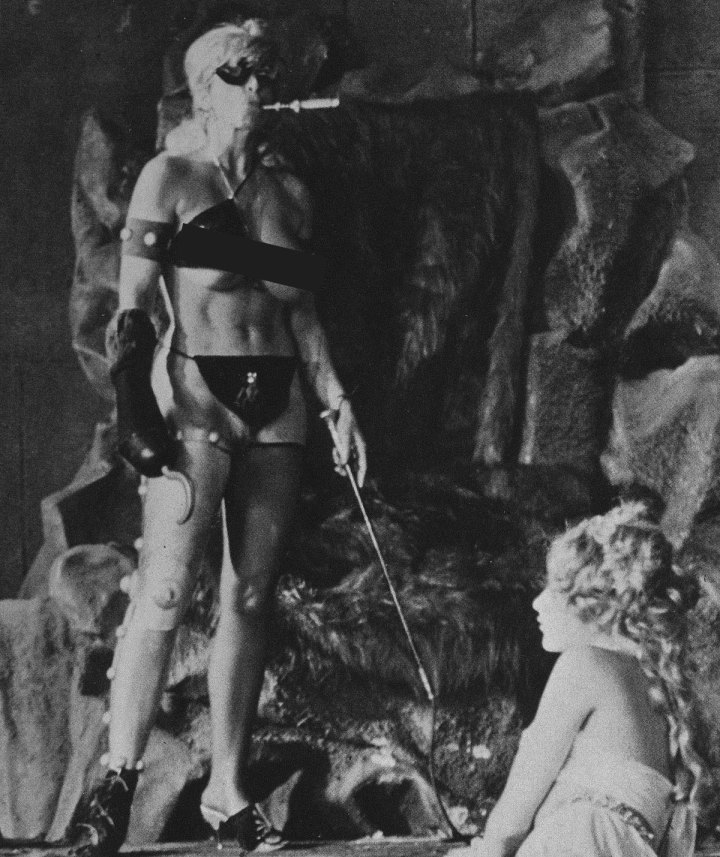 Flesh Gordon witnesses an example of local religiosity
Fantastic Sci-fi Animation
The animation, which takes up 25% of the film, took twice as long as the whole of the rest of it to shoot. Every gesture of every monster has to be broken down frame by frame, and there are 24 frames speeding through the projector in every second. Flesh Gordon, though more than up-to-date, effects includes some interesting heirlooms of sci-fi movie-making. The mechanism which controls the movie's Beatle Man utilizes spares from the Original King Kong. Trey Ok, Oueen Armoura's companion, also has a familiar look her mask was designed by Mike Minor, the film's art director, who worked on the Star Trek series. Apart from these nostalgic touches, Flesh Gordon is an encyclopedia of vintage special effects, ranging from rays to rocket ships, monsters to forests. The piece de résistance is the chilling Royal Flush, in which the floor rolls back to plunge our heroes into a gigantic lavatory.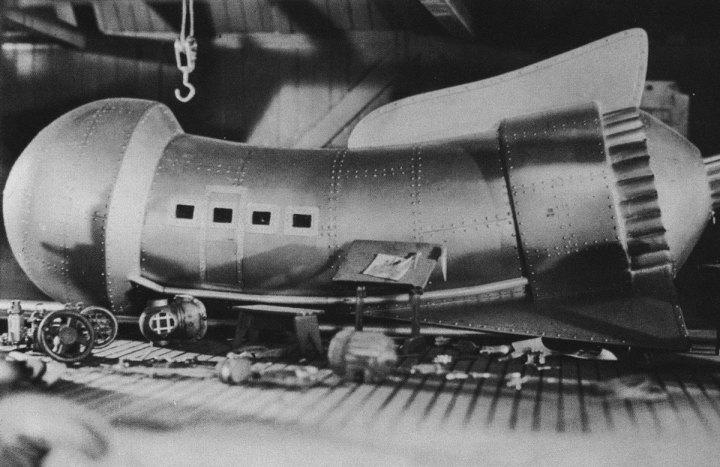 Flesh Gordon's mission begins aboard a Ford Tri-Motor airliner.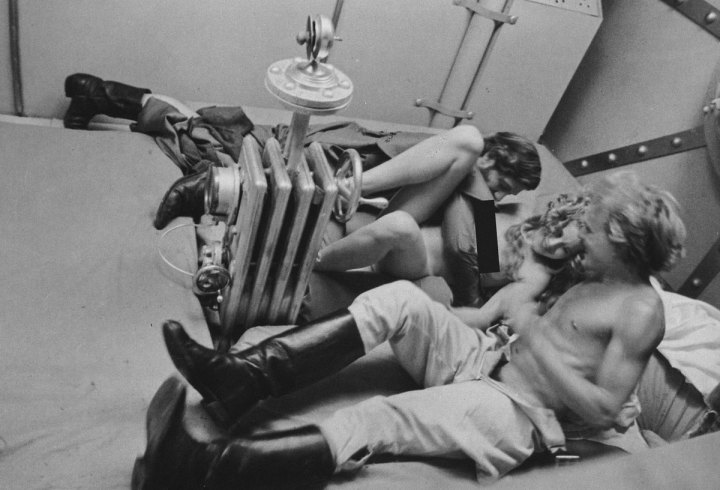 When a Sex Ray beamed to Earth from the planet Porno Osays havoc with the latent libido of female passengers, turning each of them into nymphomaniacs with an erotic voraciousness that even our hero finds hard to fend off Finally, however, he manages to get things together.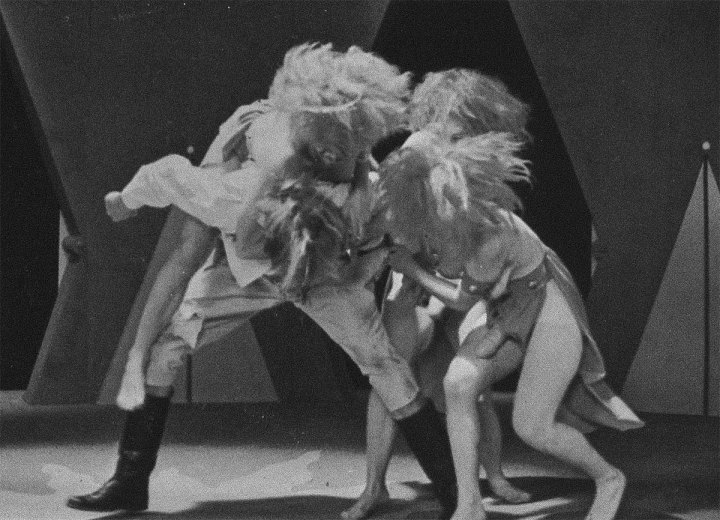 Though Flesh Gordon's investigations of the mysterious planet land him in further trouble with aggressive nudes.
Flesh Gordon's difficulties are further exacerbated by a metallic squad of rapacious robots.
Flesh Gordon's Legacy
But what is the outcome of this remarkable technology? Does Flesh Gordon destroy the Sex Ray and save the World? Does Dr Jerkoff discover why the aggressive aliens are turning the planet Earth into an open ended orgy? Will the fierce pseudo-Amazons of the planet Porno succubate the simpering Gordon into sensuous submission ? As Dr JerkOff asks: "The Earth is a peaceful planet and poses no threat to you-why must you do this thing?" And as the Emperor Wang sagely answers him: "I'll tell you later." For Mike Light, the director, it's a case of "I'll tell you later" as well. This talented young filmmaker submerged himself in a Colorado commune with his wife and two children while he waited for reactions to his spaceship satire.
Mike, who wrote the Flesh Gordon screenplay, claimed he was on "a spiritual trip" while the critics examined the results of his intergalactic efforts for years, it inevitably led to imitators, and other films that portended to numerous erotic exploits in the sterile wastes of space. To elaborate an earlier, but no less momentous exploit: "This is one small step for a man, but one hell of an orgy for mankind."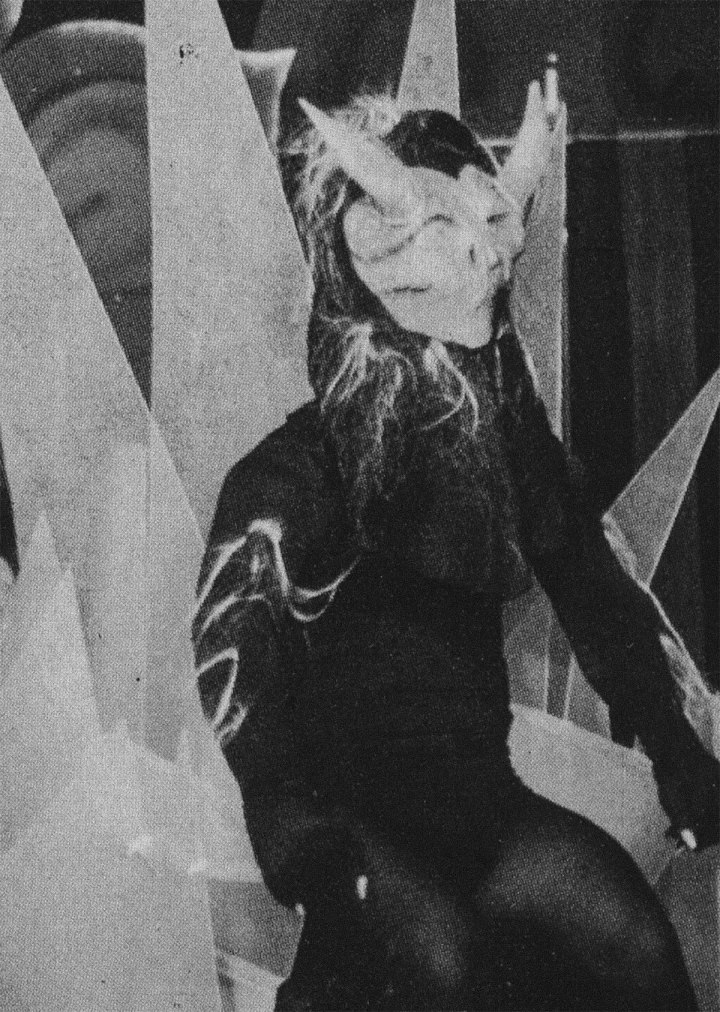 Wellie on her throne guarded by lesbian troopers has by far the most decorative domain.
Wang does cater for all tastes.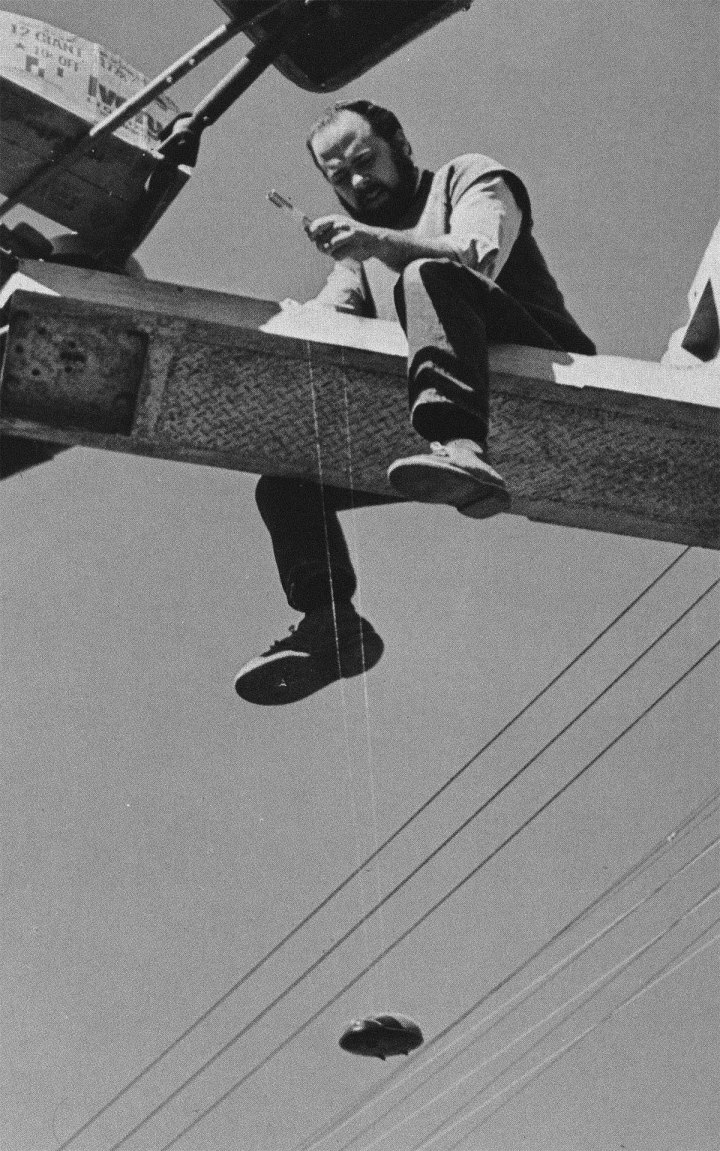 Flying saucer special effects.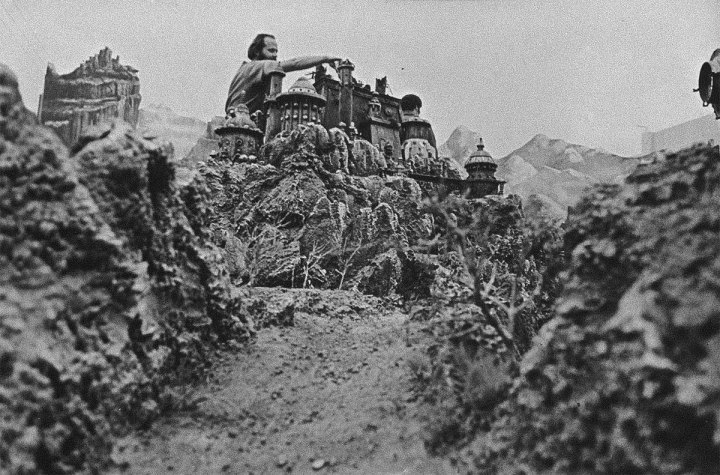 A fully-detailed space city took weeks to build.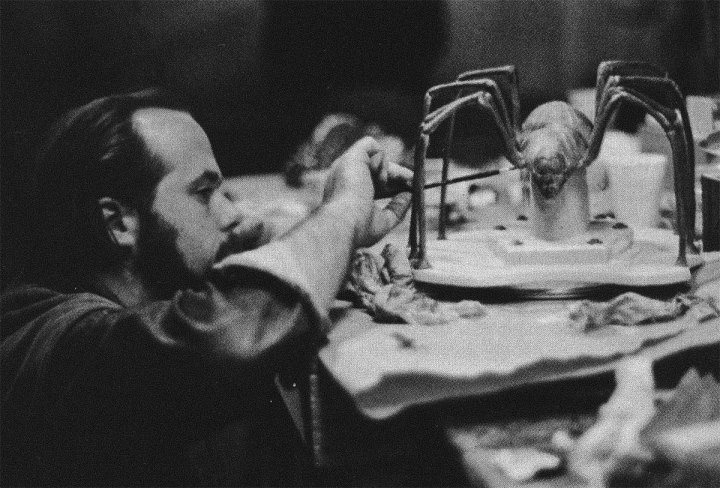 The brief for Flesh Gordon was that anything should go, and hence a whose sexicon of film stunts and trick shots were introduced to give this space-age Satire a lunatic reality all its own. Mike Minor, the film's art director, gained his galactic experience on the Star Trek TV series, and was responsible for Chief Wesllie's way-out mask. The film was financed with a million dollars made by producers Bill Osco and Howard Zehr.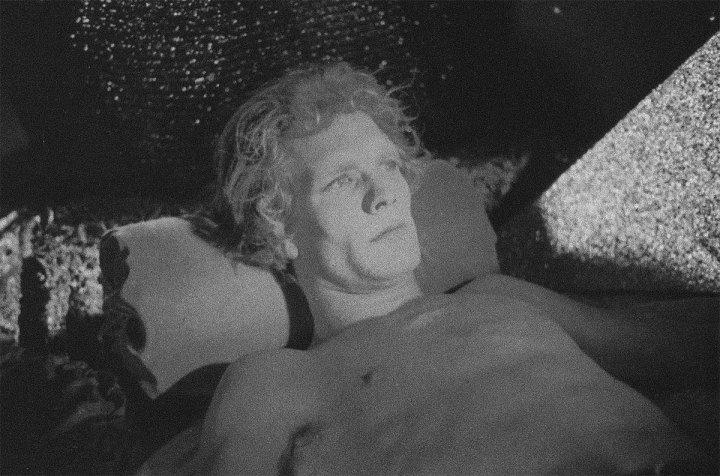 Flesh Gordon inside his super teflon-coated spaceship.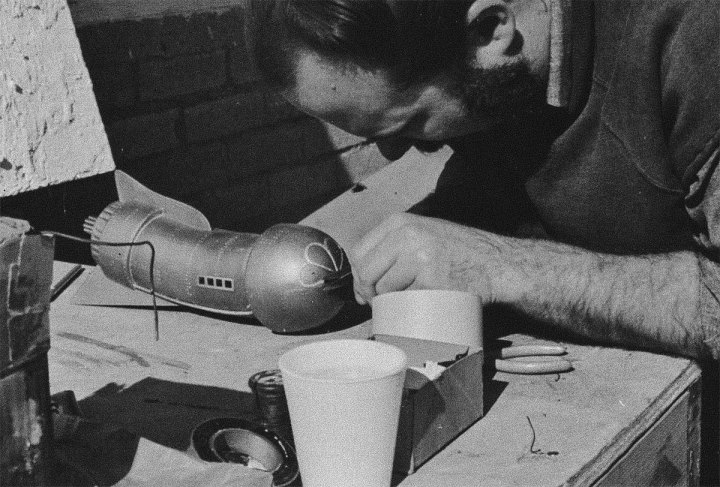 The phallus-shaped ship, was constructed by miniaturist Greg Jein, who was also instrumental in creating the small-scale sand scapes for outdoor action sequences.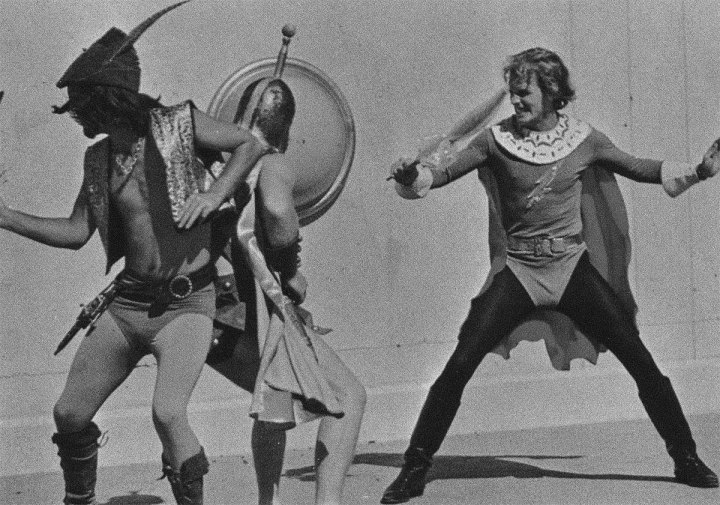 Flesh Gordon awakens on the planet Porno to find himself confronted with the tricky task of defeating the evil Emperor Wang.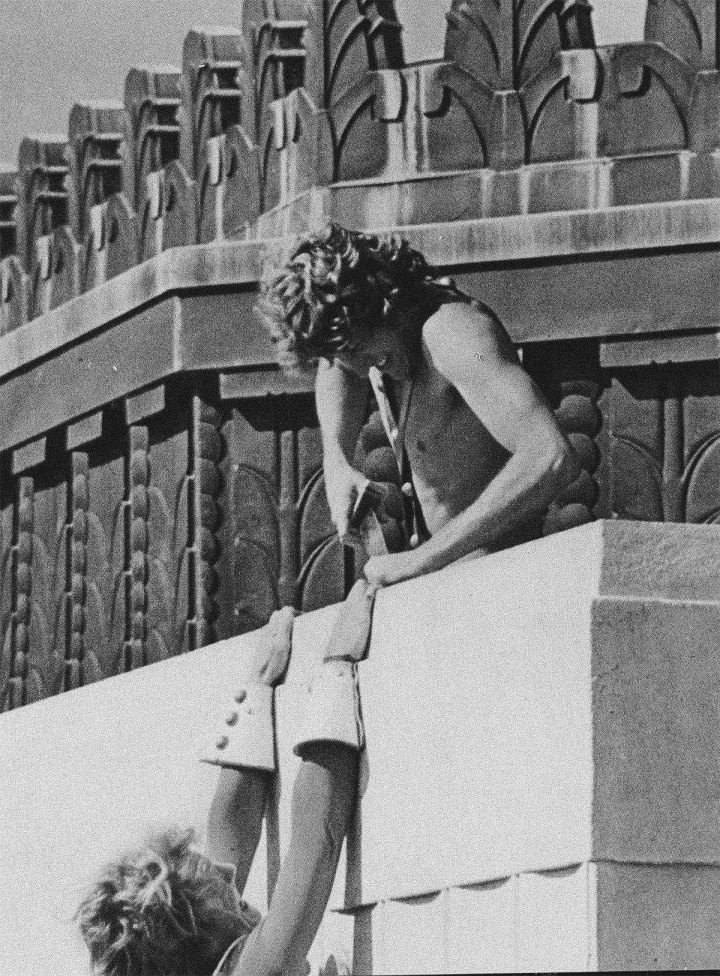 With some alacrity, and the assistance of Dale Ardor, Flesh Gordon scales the walls of the villains castle.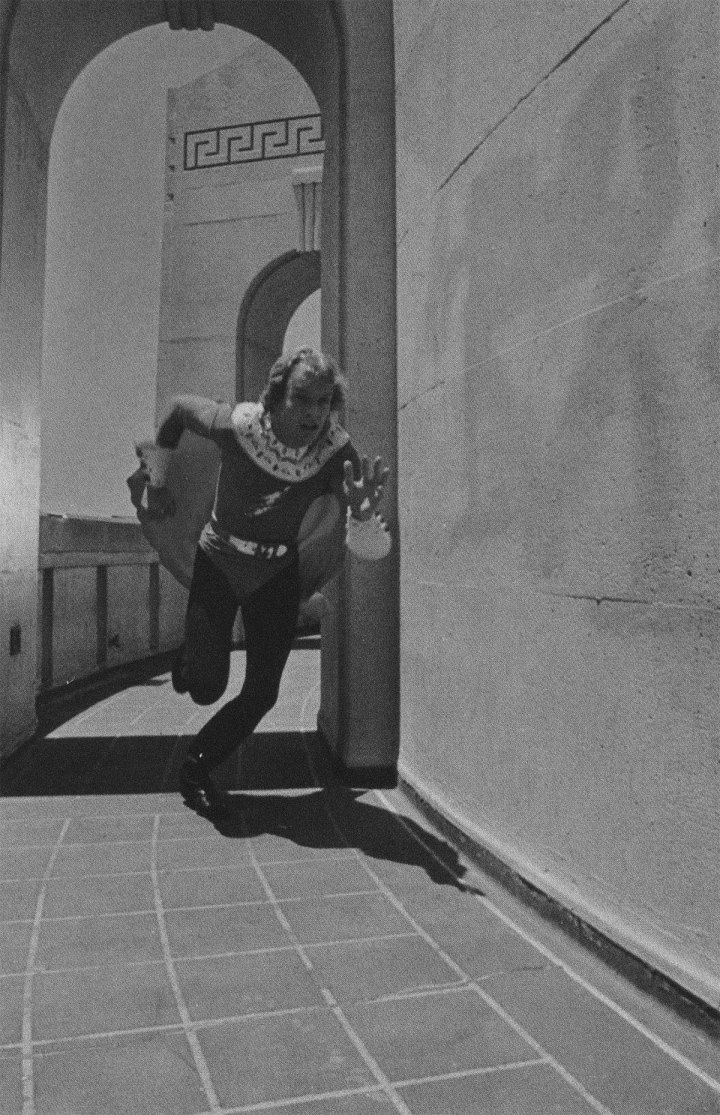 Flesh Gordon sprints his way round the battlements to confront his foe in the cellars.
vintage
movie review
scifi movie
science fiction
space