Filming of the New 'Doctor Who' Series Kicks Off In South Africa - Everything We Know So Far About Series 11
Series 11 will be extra special for Jodie Whittaker.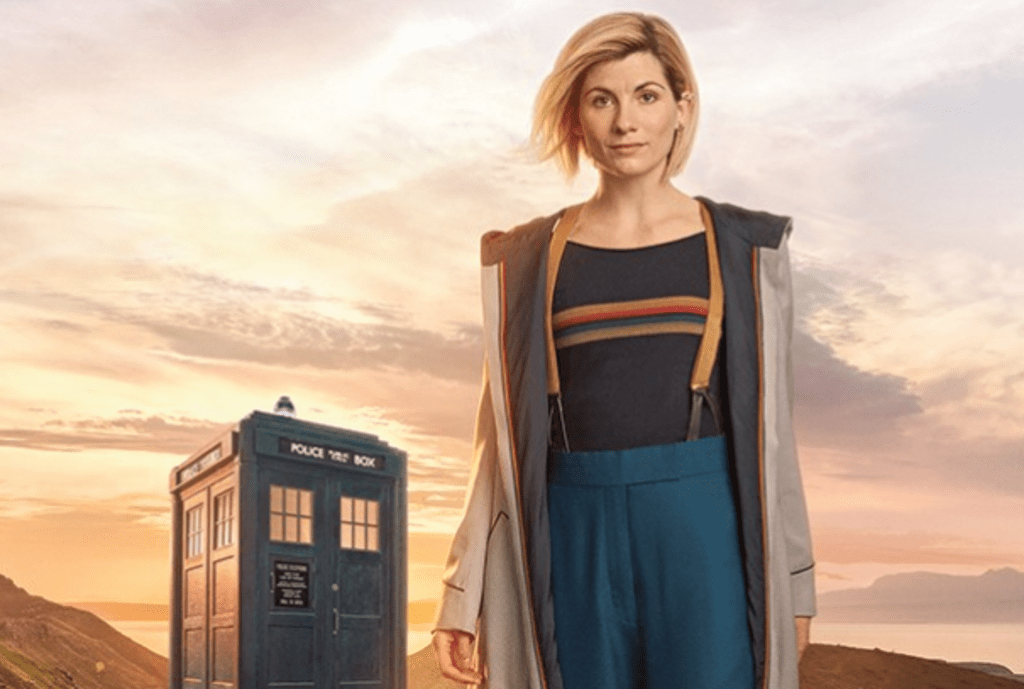 'Doctor Who' [Credit: BBC]
Doctor Who is no stranger to filming abroad to capture those stunning cities and landscapes for the hit science fiction show. For Series 10 in 2017, the Twelfth Doctor, Peter Capaldi, and companion at the time, Pearl Mackie, ended up flying to Spain to film that odd, creepy, and amusing episode "Smile." Not only did "Smile" show off that glorious Spanish sun, but it also gave fans an insight of the surrounding areas around Valencia.
However, it appears the new showrunner (Chris Chibnall) is going to continue with certain episodes being filmed abroad as the cast and crew of Doctor Who have been spotted in Cape Town South Africa.
The TARDIS lands in Cape Town.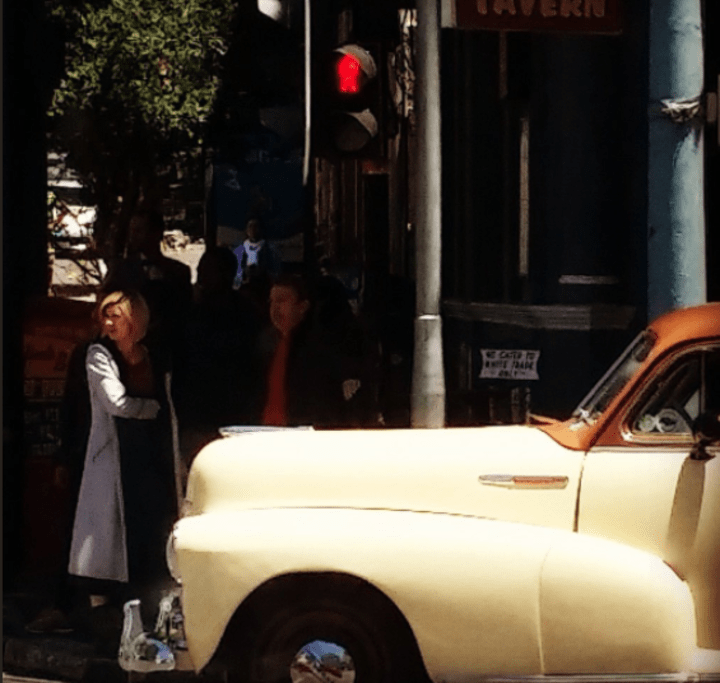 If the costume reveal photo of Jodie Whittaker got you excited, then the above photo probably got you even more excited. As seen above, Whittaker has been spotted in the sunny Cape Town, in costume, surrounded by a wide range of Vintage Cars.
The theme/plot of this episode (obviously) is confidential until trailers and promotional stills are given to the public to enjoy and fall in love with. But the above photo of Whittaker gives us a slight insight on what this episode of Series 11 will consist of. Just behind the yellow vintage car is a little white sign, which reads "We cater to white trade only." Doctor Who fans who love looking at the world's history will know that this specific episode will have a little something to do with the apartheid.
The apartheid was a system of institutionalised racial segregation and discrimination that existed in South Africa between 1948 and 1991.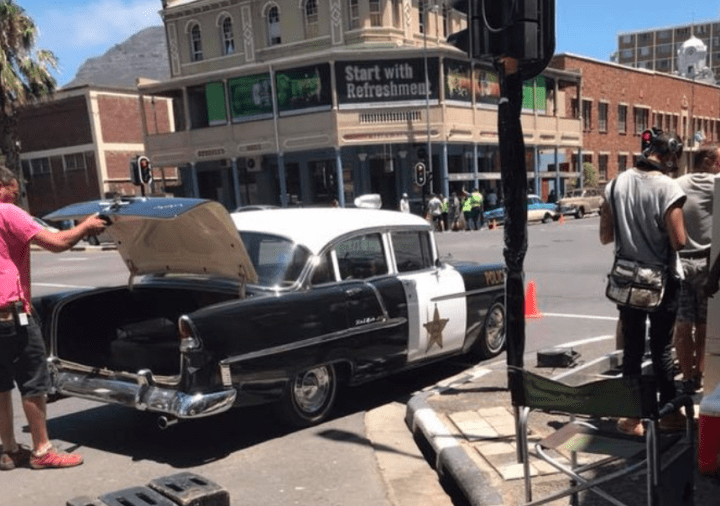 A full selection of photos from the excitement of filming from South Africa can be found via a Facebook Page called "Apple TArt," and the shared photos can be found by clicking here.
We know from his previous work that Chris Chibnall likes heavy storylines and plot, but it appears here that he has taken his imagination to a new and advanced level, which of course, look even bigger and better than we've seen before.
Now that Series 11 has finally started filming, what do we know so far about this series with the first ever female Doctor?
One Doctor, Three Companions, Shorter Series, Longer Episodes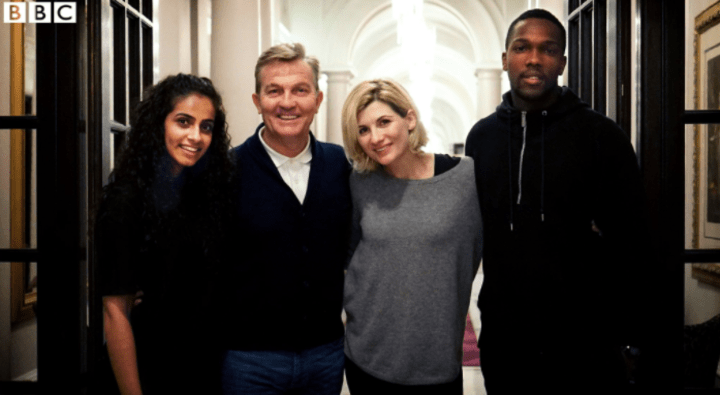 Not only will Series 11 see a new Doctor, fans will be treated to not one new companion, but three! Bradley Walsh, Tosin Cole, and Mandip Gill have all been confirmed to step onboard the TARDIS and go on a trip of a lifetime with Jodie Whittaker's Doctor.
Bradley will star as Graham, Tosin will portray the character Ryan, and Mandip will play Yasmin. Not only that, Sharon D. Clarke will also be joining the main cast for the series as a "returning role." New showrunner Chris Chibnall shared his excitement by saying:
"The new Doctor is going to need new friends. We're thrilled to welcome Mandip, Tosin, and Bradley to the Doctor Who family. They're three of Britain's brightest talents and we can't wait to see them dive into brand new adventures with Jodie's Doctor. Alongside them, we're delighted that Sharon D. Clarke is also joining the show."
Alongside Chibnall, Jodie Whittaker is also very keen on the idea of three companions joining her Doctor on a load of amazing travels. Jodie said:
"I am so excited to share this huge adventure with Mandip, Tosin, and Bradley. It's a dream team!"
Announced by the BBC, Series 11 will consist of ten episodes. Hardcore Doctor Who fans will know that the show has had twelve episodes in most recent years. With the show now in Chibnall's hands, he wants to have a more focused story arc by making the series shorter. However, it's not all bad news, as it has been revealed that Chibnall will be making each episode longer than usual. The opening episode of the series will be one hour long, and the other episodes will consist of fifty minutes each. But, the finale is expected to be an hour long, like normal.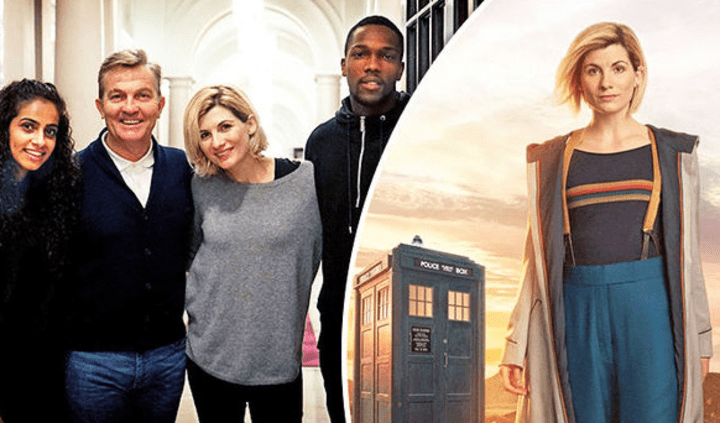 Series 11 will start off with a bang in the Autumn later this year, where we will continue from where we left off in the 2017 Christmas special—the Doctor falling to Earth after being thrown out of the TARDIS.
Are you excited for the new series of Doctor Who?