Explore Neuroscience with the Backyard Brains SpikerBox
The perfect gift for young scientists everywhere.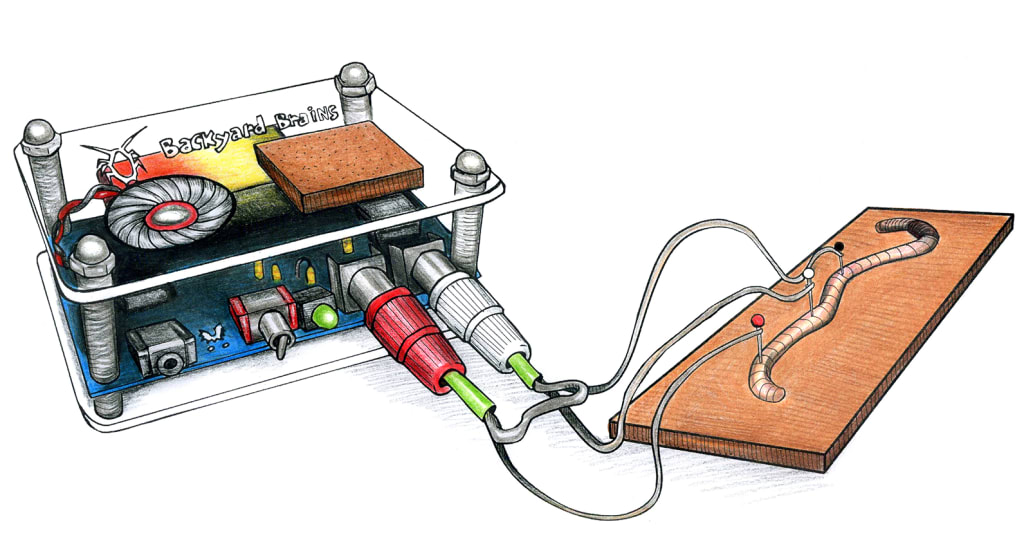 I'm a 62-year-old man, yet I still struggle to fully understand what exactly neuroscience is. This could be attributed to the fact that I'm, well, not a neurosurgeon. I'm a shift supervisor at Bob's Discount Furniture for a reason.
My son, on the other hand, LOVES all things science, even at such a young age. One thing he's particularly interested in is—you guessed it—the study of the brain. With so much technology out there today, it's almost difficult to NOT to be interested in neuroscience if you're a "left brain" archetype.
So as I was looking into potential gifts for my son, who, at home, we dub "the boy genius," I came across the SpikerBox. The SpikerBox is a product from Backyard Brains that allows users to produce real experiments with real results. I thought this would be a great gift for my young boy genius, so I picked one up for the relatively cheap price of $149.99.
Let's just say the gift was an instant-hit.
Back when I was a kid, I remember there were a bunch of different science kits that my best friend Tom used to use. However, these were mostly chemistry-based, you know, with beakers and things of that nature. In today's day and age though, making a volcano out of flour, salt, and vinegar just doesn't have the same value as things that can actually affect our lives. That's why I thought the SpikerBox was such a great idea—it provides kids with a tool that can solve real-life problems. Not saying that there is absolutely no use for chemistry, but with all the degenerative brain disorders and neuro-diseases that plague the real world, neuroscience is more important than ever before.
Needless to say, this particular device proved its worth immediately. When my little boy genius (ok, he's 15, but that still qualifies for the term 'boy,') opened up his "big gift" on Christmas, I was nervous at first. But seeing his reaction appeased most of my innate worries.
And when he actually opened the package itself, they were squashed entirely.
The first thing that came to mind was: "Well, this is WAY more than a toy." It was just like a mini science experiment. In fact, it IS a mini science experiment.
The box comes with everything, other than the test subject. It is made for testing the neurons of insects, so getting something like a cricket or a cockroach is ideal. Being the bug-fearing person that I am, I found this a bit repulsive, but my son? He was a different story. He was ready to head to PetCo right then and there, but luckily for me, they are closed on Christmas day. I also made sure he bought a cricket and not a cockroach, because there was no way I was allowing that creature into my house.
I found the whole concept of the device a bit perplexing, but a description I found on Amazon made it make a little more sense to me (this sort of reminded me of that scene from The Office where Michael asks Oscar to explain to him what a budget surplus is).
Anyway, here is how it was broken down:
Cells of the nervous system (even ours!), called neurons, are specialized to carry "messages" through electrical pulses traveling down long extensions called axons. By using metal pins, called electrodes, it is possible to "eavesdrop" on this conversation.
Luckily, this only served as a precursor to how the device works. I found plenty of resources on the internet, including the SpikerBox website.
On the website, I saw a very interesting Ted Talk on how the SpikerBox works. Basically, you can choose from 20 different experiments to perform on your insect. The SpikerBox, from what I could gather, is a small bio-amplifier and filter, that allows you to see or hear the neurons of invertebrates in use.
What they call the "input" of the box connects to two neural probes (or in laymen's terms, metal needles) and are then placed on the living insect. Then, you can hear the "neural activity" in a few different ways. You can choose to go with the kit's built-in speaker, your own home computer, or even through smart technology like an iPhone, Android, iPad, or iPod Touch. My son decided to use his iPhone, and in conjunction with the SmartBox's free app, his first experiment on a cricket worked to perfection. He was able to see the spikes on neural activity right from his phone.
My next purchase: the SpikerBox Pro.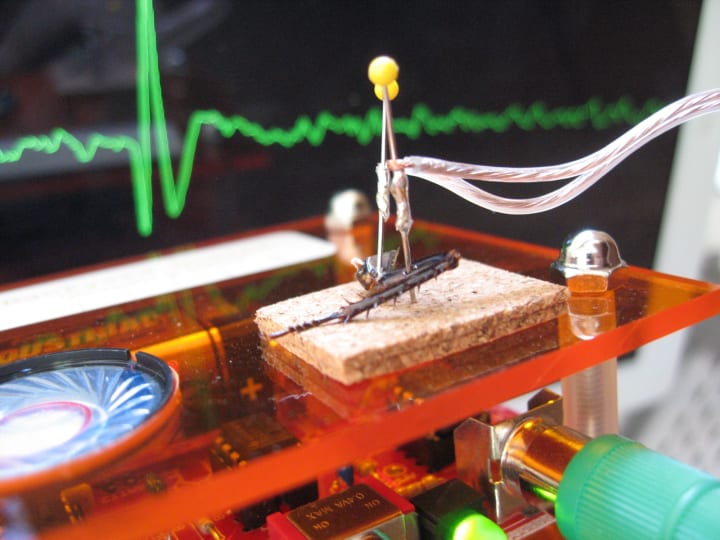 My son was elated with the gift, and continues to use it on gross little insects on a weekly basis. For his birthday, his next gift will be a no-brainer—I'm going to get him the Muscle SpikerBox Pro.
There are a few distinct differences with the Pro. My son wants to start competing in science fairs, so it makes more sense to have the Pro, which is more ideal for classroom settings. It's much louder than the standard version, so I'm going to have to force him to use this in the garage or in the basement.
Additionally, the Pro comes with a two-channel USB slot, five timestamp markers for your experiments, and two inputs for recording lab devices. So when he wants to show off in front of his friends (or the nerdy girls in school), the SpikerBox pro will be his go-to.
And hopefully in the process, my son will be the next Bill Nye the Science Guy. I guess only time will tell.
buyers guide
I'm a middle aged man currently working as a Shift Supervisor at Bob's Furniture. I'm thinking about opening up my own restaurant some day, but my real passion is expressing myself through writing.
Receive stories by Brett Tortorello in

your feed