'Doctor Who': Jodie Whittaker's "Wicked" Sense of Humour Will Bring a Stunning Doctor
We're in for a lot of surprises!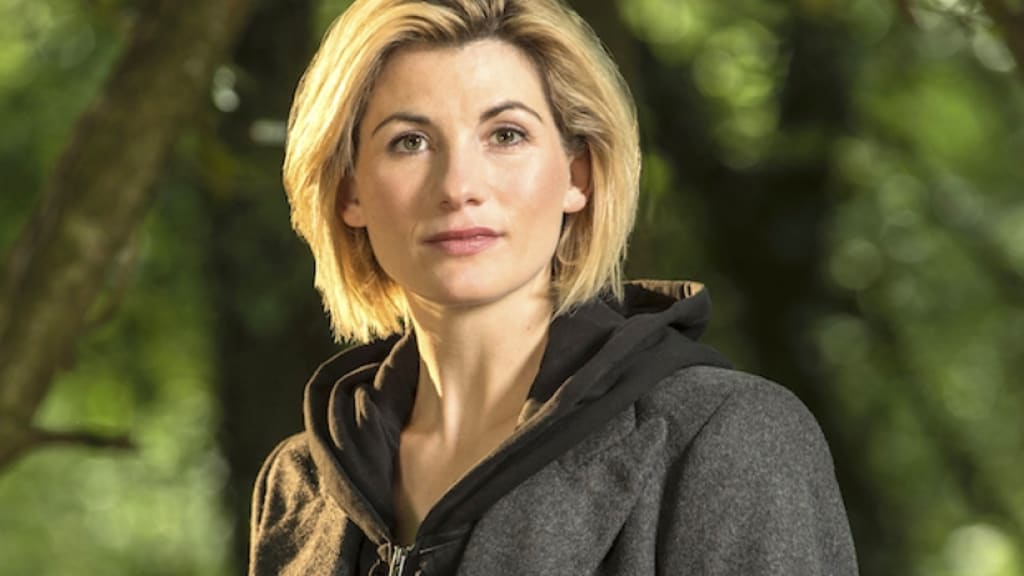 'Doctor Who' [Credit: BBC]
Time is ticking for the Twelfth Doctor, as his time is nearly up. Peter Capaldi announced his departure from Doctor Who back in January and the BBC kept fans waiting patiently until July, which is when the new Time Lord was revealed — Jodie Whittaker, the show's first female Doctor.
Whittaker will make her first appearance when Capaldi regenerates in this year's Christmas special. With that in mind, it's not just the 13th Doctor we will be getting a glimpse of in the festive episode this year. Pearl Mackie will be making a sensational return to the hit BBC series as the companion Bill Potts, who accompanied the Twelfth Doctor in Season 10 earlier on this year. However, the First Doctor will be making an epic comeback to the show. Game of Throne's David Bradley will be bringing the first incarnation back to life in the Christmas episode "Twice Upon A Time."
Bradley was more than excited when Whittaker was revealed as the new Doctor, as he knows what a stunning job she will do. Bradley has worked with Whittaker in the past when they both starred in ITV's award-winning drama series Broadchurch.
Speaking at MCM Comic Con in London, Bradley expressed his excitement by saying:
"As soon as I heard she was doing it I was really very surprised. But happily surprised, because I know that she's got this great depth as an actress, anyone who saw Broadchurch saw the range that she had. And not only that, just hanging out with her you realise what fun she is, and she's always up for a laugh. So she's got everything needed for playing the part. I think she'll be absolutely brilliant. So I was very excited when I saw she was doing it."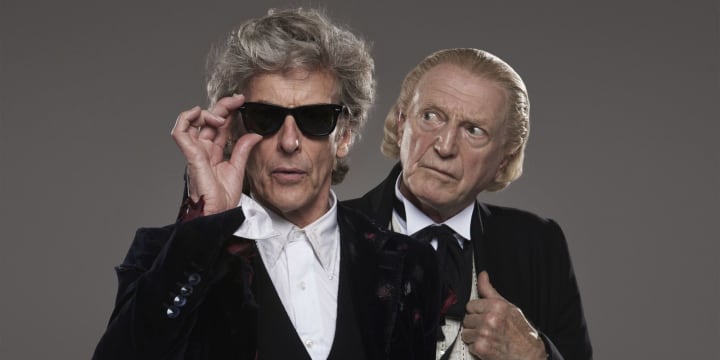 Following on his interview at Comic-Con, Bradley went onto explaining that Whittaker has a "wicked" sense of humour, as well as complimenting her acting skills, which appear to be at a fantastic standard, as proven in Broadchurch.
"She's got a wicked sense of humour, and I think it's a perfect combo to play the Doctor. Because it requires someone with great range, which she's got."
As much as the excitement gets when a new Doctor is introduced to the show, Bradley has confirmed that he has not seen Whittaker's Doctor in action, even though they're both going to be in the same episode together.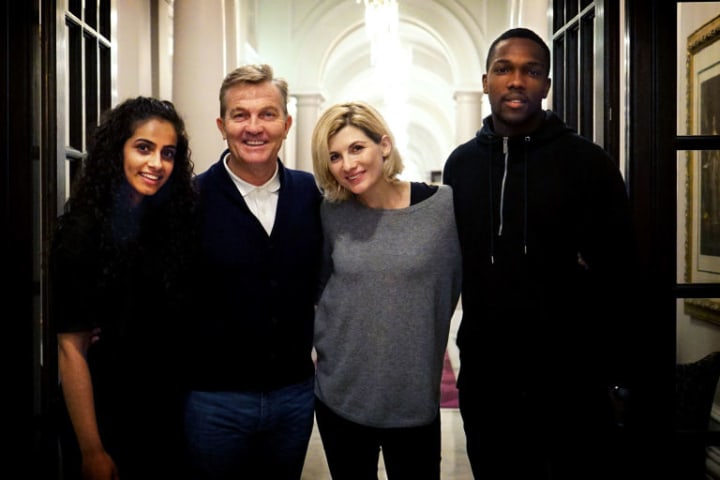 David Bradley and Jodie Whittaker reuniting is one thing, but so are companions accompanying Whittaker in her first season. After the long wait, it has been confirmed that the rumours are actually true. Bradley Walsh from ITV's The Chase is the first named companion to accompany Whittaker in Doctor Who, as he will be playing a character named Graham. Despite a lack of details on Walsh's character so far, the BBC announced two more companions to join Whittaker on her adventures through time and space.
Also on the companion cast list are Hollyoaks stars, Tosin Cole and Mandip Gill, who will also stand alongside Whittaker and Walsh in the iconic and special blue box. Cole is named as the companion Ryan, whereas Gill has been cast to play a companion called Yasmin.
The new Doctor Who revealed his excitement for Season 11 by saying this in a statement:
"The new Doctor is going to need new friends. We're thrilled to welcome Mandip, Tosin and Bradley to the Doctor Who family. They're three of Britain's brightest talents and we can't wait to see them dive into brand new adventures with Jodie's Doctor. Alongside them, we're delighted that Sharon D Clarke is also joining the show."
Sharon D. Clarke will make regular appearances in the upcoming season. Clarke's part in the show has been described as a "returning role," but they are keeping her character identification confidential. It remains a secret whether or if she will be part of the main TARDIS crew.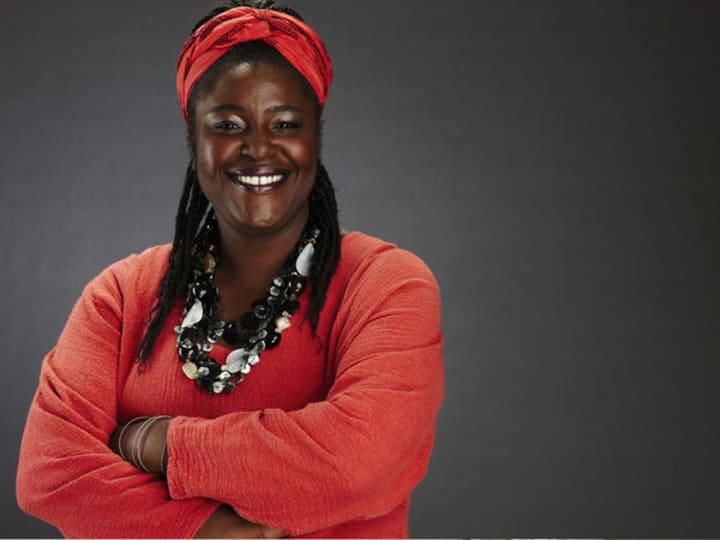 With Chibnall confirming casting details, the BBC has also confirmed that the popular sci-fi show will suffer some major changes to its format. Instead of each season consisting of 12 episodes, Chibnall will be reducing it down to just 10. However, it comes with a catch — longer episodes!
That's right, Chibnall has confirmed that each episode will be at least 50 minutes long, and the opening episode of Season 11 will have a run time of approximately 60 minutes.
Season 11 is proving to be one epic season, but, are you excited for the new season of Doctor Who with Jodie Whittaker as the Doctor? Catch the trailer for the Christmas Special below!
About the Creator
MA Media and Communication graduate from the University of Portsmouth - Massive Doctor Who Fan.
Reader insights
Be the first to share your insights about this piece.
Add your insights