Disney Releases Statement About Open World 'Star Wars' Game, Saying It Is Worth The Wait
Are You Looking Forward To This?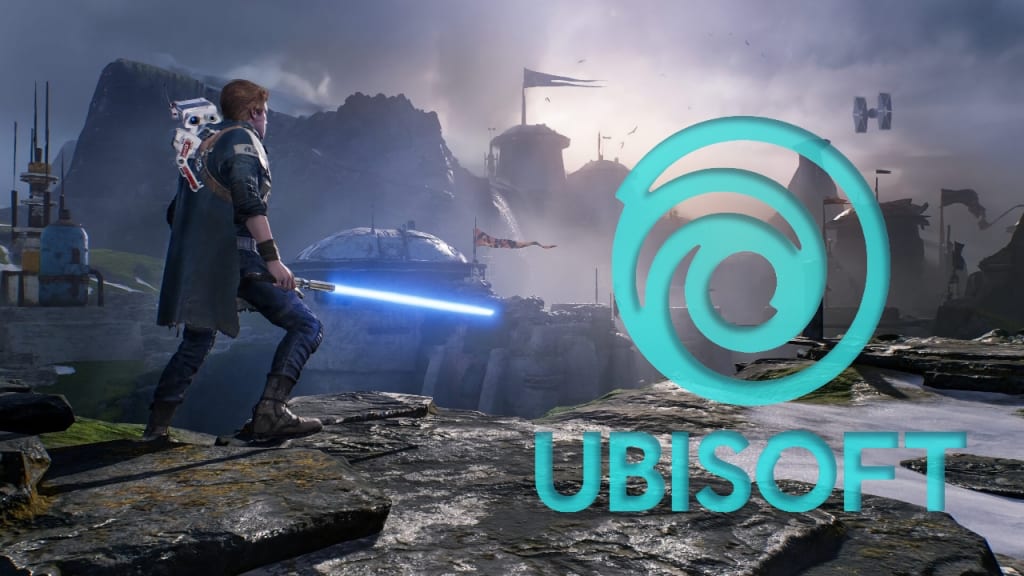 Back in January, Lucasfilm Games announced plans for "a story-driven open world game" created by Ubisoft and their Swedish development studio Massive Entertainment and based on the popular Snowdrop game engine, which is also used for the Tom Clancy's The Division series. Little else was known about this game at that time, other than that Ubisoft's CEO Yves Guillemot called it "groundbreaking".
Between June 12 and 15, the 26th Electronic Entertainment Expo (E3) took place. After its cancelation in 2020 due to the pandemic, the event this year was held as an all-online event. Many fans had hoped that Ubisoft would provide a update on the progress of the much-anticipated Star Wars open world game.
As its release is still several years away (2024 at the earliest), a trailer was unlikely, but maybe the video game giant would release some concept art, give away the basic premise of the game, or at least present a title.
But unfortunately, there was not even a mention during Ubisoft's Forward presentation on Saturday the 12th. Instead, the focus was on Far Cry 6 and Tom Clancy's Rainbow Six Extraction, both to be slated for 2021 release.
In a "one more thing" moment at the end Ubisoft released a first trailer for their next big video game: Avatar: Frontiers of Pandora, which is planned to come out for PS5, Xbox, and PC in 2022.
Most of the trailer consists of in-engine footage, with a few short glimpses of the actual gameplay. Still, what is interesting for Star Wars fans is that Avatar is also looking to be an open world game, and it is also built on the Snowdrop engine. So, the game that is likely to come out in conjunction with James Cameron's first sequel to his 2009 hit movie could be a kind of testbed for the Star Wars game, which will be Ubisoft's and Massive's next big undertaking.
After the presentation ICN spoke with the SVP of Disney Games Sean Shoptaw, who also didn't give any specific information on the game, but at least delved a bit into its origin:
Although the first meeting between Ubisoft and Disney after the latter's acquisition of Fox was based around the Avatar game, the idea to commonly create a Star Wars game was born on this day:
"That first meeting we had with Massive around the Avatar game after we acquired Fox was really the jumping off point for the Star Wars game."
Disney was aware that fans had been craving for an open world game set in the galaxy far, far away, and it seems that Ubisoft was eager to do something like this as well. But as Shoptaw points out, it is not only important for find the right time for such a massive endeavor, but also to do it with the right partner:
"We've wanted to do it with the right partner at the right time...I think it's easy for us to want to jump quickly, especially when we know there's demand, but we need to be disciplined as well on when we do these things and who we do them with.

So as much as there's been an ambition internally as much as externally to have an experience like this made, we really wanted it to come at the right time with the right partner. The worst thing we could do is do it wrong, and do it our way that doesn't resonate with fans or doesn't meet that bar. And so we certainly feel like the wait will be worth it."
This statement is sure to remind readers about Electronic Arts and their exclusive video game partnership with Lucasfilm and Disney since 2013. Only four major titles have sprung from this partnership: Battlefront, Battlefront II, Jedi: Fallen Order, and Star Wars: Squadrons. The last two games resonated well with fans, but the first Battlefront had to face some backlash because of its lack of gameplay, and Battlefront II caused quite an uproar because of its massive use of microtransactions, which was later removed. EA also got some bad press because of several games (including an open world game) that were canceled at various stages of development. So, Disney obviously wasn't too happy with EA's performance, and they started looking for other partners, leading to the collaboration with Ubisoft.
And although up to this day there is no real information on the status of the Star Wars open world game, Shoptaw at least revealed that work on it has at least started:
"We're super, super excited about where this game is going. I was just on a call actually this morning with the Massive team about it, and could not be more excited about where they're taking this game and the opportunity we have with this experience."
Written By Gerald Petschk
Source(s): The Direct
Syndicated From Culture Slate