Disney Exec Shares Star Wars' Jam-packed 2022 Roadmap
What A Great Year For Fans!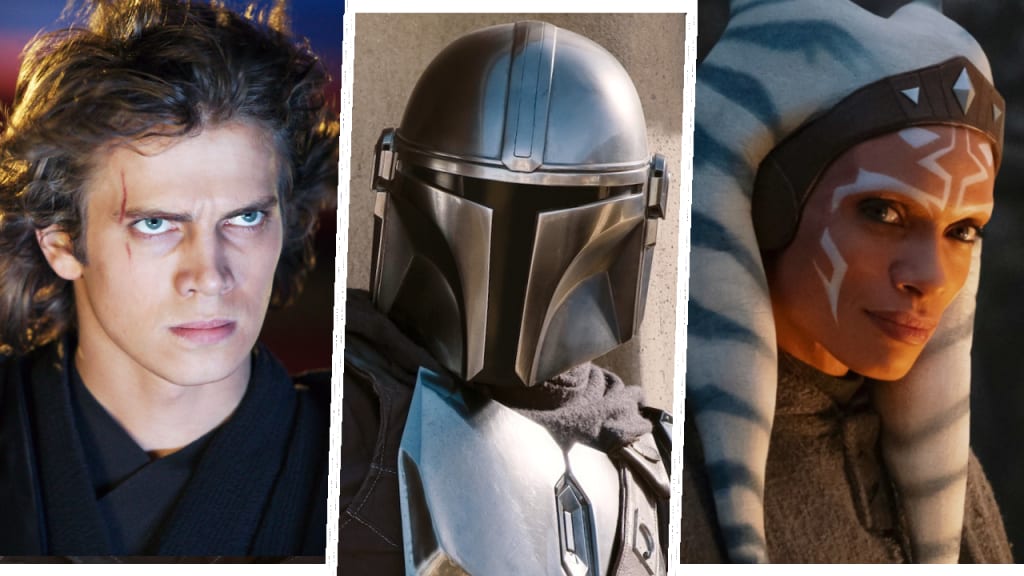 It is a great time to be a Star Wars fan, wouldn't you agree? The amount of content released over the last few years has been plentiful, and it looks like this trend will continue well into 2022. The Direct recently spoke with one of Lucasfilm executives who shared some information on how the coming year ended up being so jam-packed. Interestingly, it turns out it was not even on purpose.
Despite the busy release schedule, there may be some "dry spells" in between. With all the content premiering throughout the remainder of 2021 through to 2022, it is unlikely fans will have more than a few weeks to wait for new releases. After The Bad Batch ended (which, by the way, will get a second season), there seemed to be an unfillable gap as fans waited for the next big Star Wars project, The Book of Boba Fett. This all changed with the release of Visions, a completely unique take on the Star Wars universe, which went down extremely well with fans. Many are looking for another anime series focusing on some of the characters introduced in the anthology.
RELATED: Diego Luna Teases Some Familiar Faces Will Appear In 'Star Wars: Andor'
The Book of Boba Fett is scheduled for release this coming December, which means it will not be long before marketing ramps up for the show. Perhaps a trailer of some sort is on the way. The late December release means it will carry over to 2022. When it ends, we can then expect to see Andor, The Bad Batch Season2, Obi-Wan Kenobi, A Droid Story, and The Mandalorian Season 3 (not necessarily in that order). Considering season 1 of The Bad Batch lasted 16 weeks alone, it is safe to say the second season will take as long, or maybe longer. This means we could be looking at new Star Wars content every week with very short gaps in between. We know there are other shows in the works, such as Ahsoka, so there is every possibility the year could get even busier.
In the interview with The Direct, Lucasfilm vice president and Visions executive producer James Waugh spoke about the year ahead:
"Oh, I don't know... I don't think it was planned on as being a regular... I think it was just the way things lined up for the year. I think there will be ebbs and flows of Star Wars as great creators come in and have great takes on Star Wars, that we believe fans will want to see."
He goes on to address that the Disney+ streaming service helps achieve this ability to deliver so much content:
"I think what Disney+ does offers a lot of rich potential to explore the galaxy in new way, and that's exciting."
This certainly suggests both Lucasfilm and Disney are still actively collaborating with content creators, exploring other Star Wars stories. Chances are high that there will be more unique content coming down the pipeline.
In the past, fans had thought of 2019 as a huge year for Star Wars with the opening of Galaxy's Edge at Disney World and Disneyland, the release of videogame Jedi: Fallen Order, the debut of The Mandalorian, and the release of the final film in the Skywalker Saga, The Rise of Skywalker. However, 2022 is set to completely blow 2019 out of the water.
Star Wars Projects To Look For In 2022:
The Book of Boba Fett (December 29, 2021)
Obi-Wan Kenobi
The Bad Batch Season 2
Andor
A Droid Story
The Mandalorian Season 3
Some shows may have been released earlier if not for the COVID-19 pandemic, which delayed or halted production on many series. It seemed to have worked out for the best for fans as we now have an incredible amount of good content on the horizon to look forward toward to.
Whoever came up with the idea to jump to television shows streaming on Disney+ definitely deserves a raise as Star Wars fans alone will no doubt be signing up in droves, if they have not already.
Until next time!
READ NEXT: 'Kenobi' Star Gets A Surprise Gift From Show's Director
Written By Jordan McGlinchey
Source(s): The Direct
Syndicated From Culture Slate