Daam, this dreadful malware that can make your Android unusable
Users of smartphones running Android have been called upon to be very vigilant since a new malware called Damm has been circulating. Revealed by the cybersecurity company CloudSEK, it would infiltrate devices when downloading new applications. The risks it poses would be particularly significant, reports Phonandroid .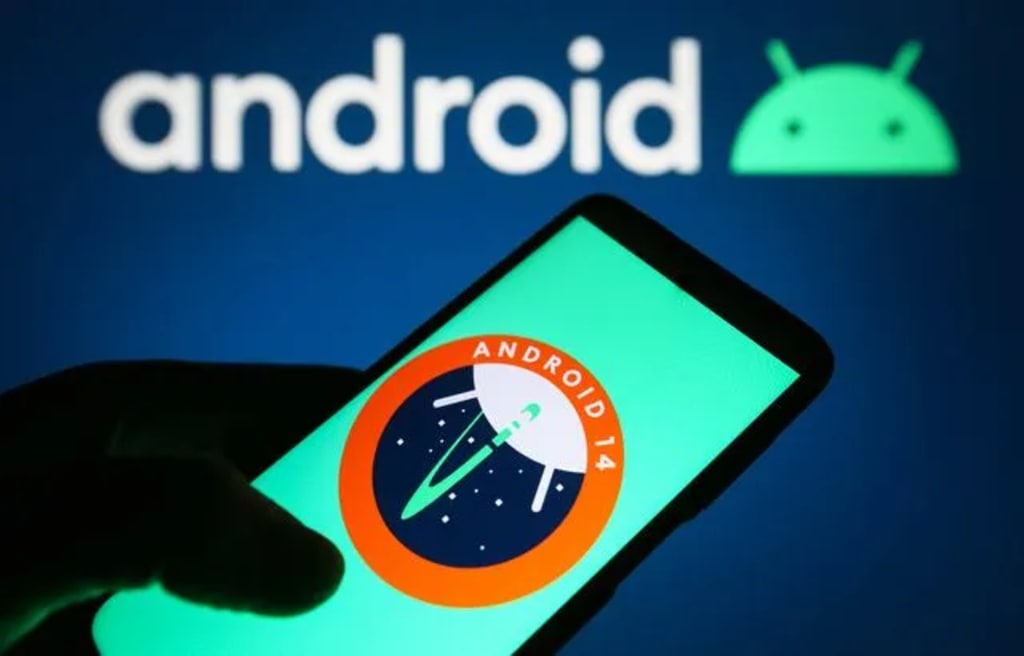 Devices are said to be infected through APK files or when installing Psiphon, Boulders and Currency Pro apps . The main danger lies in the fact that the software would be able to avoid detection by anti-virus devices, thus making its elimination more difficult. Daam would be able to carry out several illegal actions such as recording telephone calls or VoIP calls but also stealing contacts, files present on the device and information on new contacts.
Human skin recreated to end cosmetic testing on animals
Animal testing is banned in the European Union for cosmetic products but the practice still continues in some countries.
To get rid of the animal, Brest researchers have developed a revolutionary human skin.
Reconstructed with sensory neurons from human stem cells, this skin reacts like normal skin to external aggressions and is therefore of interest to the cosmetics industry for its tests.
Before arriving in our bathrooms, cosmetic products must go through a battery of laboratory tests to verify that their use is safe and will not ruin our silky skin. For a long time, the industry has used animals to test its products, applying makeup or creams to rabbits and rodents. But since 2004, animal testing has been banned in the European Union for cosmetic products and since 2009 for the ingredients that compose them.
Nevertheless, this practice, much decried by defenders of the animal cause, continues in certain countries of the planet. In Europe, the European Chemicals Agency also regularly calls for a relaxation of the rules to allow the testing of certain ingredients used in cosmetics on animals.
Reinnervated skin close to human skin
In this very controversial debate on animal experimentation, the solution could come from Brest. For several years, researchers from the University of Western Brittany (UBO) have been working on a reconstructed skin model that reacts like in real life to external aggressions. For this, they use human skin that they recover during plastic surgery operations.
Twitter will offer to buy press articles individually, announces Elon Musk
Twitter will soon offer its users the option of buying press articles individually, Elon Musk announced on Saturday, a solution that has been proposed many times but whose economic model remains to be proven.
"From next month, this platform (Twitter) will allow media publishers to charge readers, article by article, with a simple click," wrote the boss of the social network, who is constantly launching new projects - sometimes in confusion - since he bought the American company.
The DNA of Balto, the famous sled dog, analyzed one hundred years after his exploit in Alaska
Balto is one of the most famous dogs in the world. After saving an entire town in Alaska , the famous sled dog has his statue in New York's Central Park, a cartoon to his glory... and now a scientific study dedicated to him.
In 1925, Balto took part in an expedition to Alaska, the "serum race". The objective was to save the inhabitants of a very remote small town by bringing an anti-diphtheria drug there . In the blizzard and despite the extreme temperatures, the dog led his fellow dogs and the sled over the last tens of kilometres.
Spain: Humans were already going to the cave of Nerja 41,000 years ago
The cave of Nerja, in Andalusia ( Spain ) continues to fascinate. Argentinian and Bordeaux researchers published a new study on this mythical place, discovered in 1959, in the journal Scientific Reports on April 11 .
Their research has proven that humans were already present in this cave 41,000 years ago, 10,000 more than they thought until now, reports Geo . Rock art , remains of fire and human constructions had already been discovered there but so far, it is impossible to date these "visits", according to the authors of the study.
A taxi driver gets involved in an exchange between the ISS and NASA
A taxi driver from Buenos Aires ( Argentina ) asking Russian cosmonauts on a spacewalk for directions This is the surreal scene that occurred on April 19, as the International Space Station (ISS) was 430 km above the Argentine capital.
Astronauts Sergei Prokopiev and Dimitri Peteline ensured, at that time, the installation of a radiator outside the ISS. But right in the middle of the mission, an unexpected radio message was picked up by NASA , reports Sciences et Vie . A journalist, who was watching a broadcast of the operation, witnessed the whole scene and posted the footage on Twitter.
Mayenne: The delicate but "successful" rehabilitation of the pink macaque, after seventeen years in the laboratory
Created in 1974, the Refuge de l'Arche shelters some 1,300 animals, most of them exotic, on its site in Château-Gontier in Mayenne.
Some attempt to rehabilitate after a lifetime of being tested in labs.
More than 2,000 primates are used today for research in France.
"You could say that she has come a long way", confides her caretaker. World Laboratory Animal Day is also an opportunity for shelters to tell beautiful stories, those of survivors who have managed to find a peaceful life outside the labs. Rose is one of them. This macaque monkey, now 25 years old, spent seventeen years of her life locked in cages of medical laboratories where she underwent experiments. Until an intervention, in 2015, of the Group of reflection and action for the animal (Graal) and its placement in the Refuge de l'Arche (Mayenne), an animal park specialized in the safeguarding of exotic animals.
"She lived in a small cage, alone after being separated from her daughter, says Elodie Le Donge, animal manager at Refuge de l'Arche. She was only fed kibble and never saw the outside. The primate then had weak muscles, suffered from a lack of agility, repetitive gestures linked to stress and difficulty in feeding itself. "He had to learn to peel fruits and vegetables, to move around in a large space. Initially, she fell several times while jumping.
Scientists Think They Have Found Why Our Hair Turns White
They appear more or less later depending on the person, they are the obsession of some but are assumed by others. Researchers at New York University's Grossman School of Medicine may have found the reason for white hair , pointing to a potential treatment, The Guardian reports .
The study was performed on mouse and human skin cells, melanocyte stem cells. Located in the follicles, they move from one compartment to another during hair growth. But with age, these cells are less and less mobile and therefore lead to graying. The discovery, attested in mice, must now be confirmed in humans.
"A potential pathway to reverse or prevent graying"
According to scientists , hair color therefore depends on the ability of groups of melanocyte stem cells to move from one compartment of the follicle to another continuously.
Artificial intelligence is able to predict heat waves
Heat waves are one of the extreme events that cause "the most deaths around the world" and which will have "the most repercussions in the future because of climate change", affirms Freddy Bouchet, research director at the CNRS and professor at the ENS Lyon. And with global warming, heat waves will increase.
With four other researchers, Freddy Bouchet was interested in a better way to predict these extreme events, in particular thanks to artificial intelligence to have probabilities "in a simpler and faster way".
After three years of research, they now have proof that the computer program can predict heat waves up to a month in advance.
"We now have proof that it is possible to make predictions from artificial intelligence (AI)", proudly asserts Freddy Bouchet, research director at the CNRS and professor at the ENS. For three years, he has been working with four other researchers on this project in order to propose a faster and simpler way of predicting extreme events.
Until now, it is the weather that does this prediction work. High-performance computers calculate the equations that describe the movement of the atmosphere such as temperature, precipitation, wind or even pressures in order to have forecasts a few days ahead. The researchers' goal is for the computer program to be "better" than the predictions of the weather centers.
A prediction up to a month in advance
The team of scientists then proposed a "complementary" approach to this classic method with the use of "machine learning". And for an AI to be reliable, it has to be trained with a lot of data. A complicated step knowing that heat waves are very rare and have rarely been observed in the past. Thus, the researchers called on " plasmim ". This simulator of a climate representative of the 2000s has been running for 8,000 years to collect enough synthetic data and integrate them into the tool. "These are the same models that are used to study the IPCC report " , specifies the Lyonnais.
Incredible images of a total solar eclipse in Australia
Fifty-eight seconds of exceptional spectacle for astronomy enthusiasts . On Thursday, hundreds flocked to a remote region of Western Australia to witness a total solar eclipse . An exceptional event during which the Moon obscured our nearest star for almost a minute.
Reader insights
Be the first to share your insights about this piece.
Add your insights