Chris Chibnall Set to Step down as 'Doctor Who' Showrunner in 2019, but Will Jodie Whittaker Follow?
Another Regeneration on the Way Already?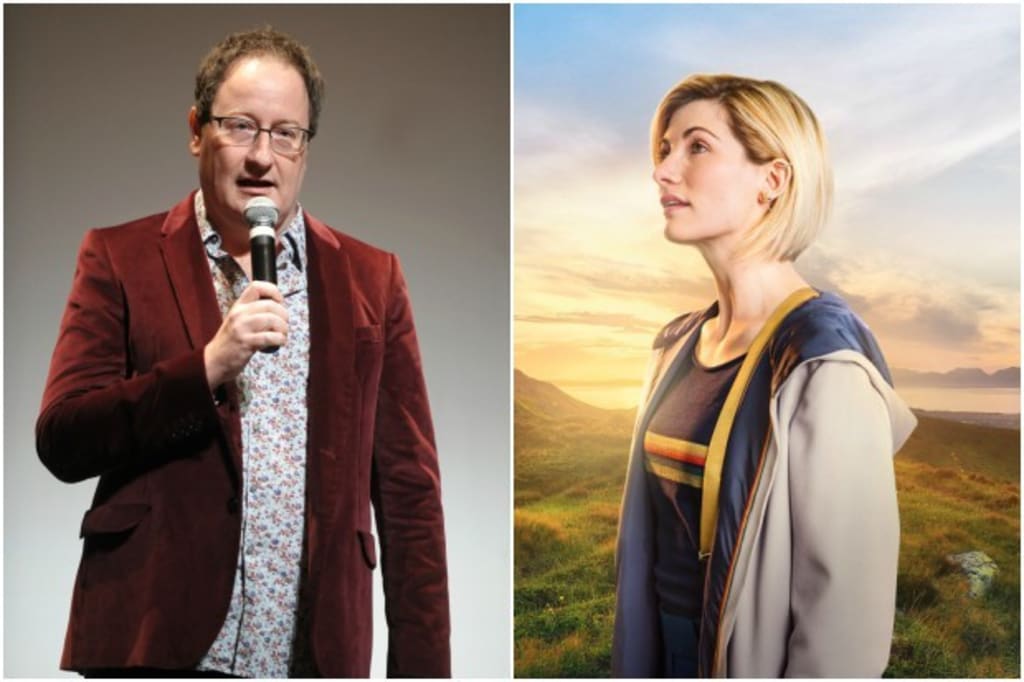 Chris Chibnall and Jodie Whittaker [Credit: BBC]
Regeneration, different companions, different TARDIS interiors etc. You get the idea. BBC's long running science fiction show, Doctor Who, has been on our screens for well over fifty years now, and not only is it about time travel and space, but it's all about change. The Doctor has the ability to change his/her face by regenerating when his/her body becomes seventy injured or is dying. It's not just the Doctor that changes faces, but the Doctor Who showrunner does too, and now it appears to happen on a regular basis.
Russell T Davies, the man responsible for the show's revival back in 2005 was the showrunner of Doctor Who, when he re-launched the show starting off with Series 1 and Christopher Eccleston as the Ninth Doctor. Davies was showrunner from 2005 until January 2010, where he handed the job over to previous Doctor Who writer, Steven Moffat, who gave us not one, not two, but three different Doctors – Matt Smith, the late Sir John Hurt and Peter Capaldi. Moffat has been the longest running showrunner since 2005 as he was the big boss from 2010 until December 2017, when new showrunner, Chris Chibnall, took over. But was that for the best?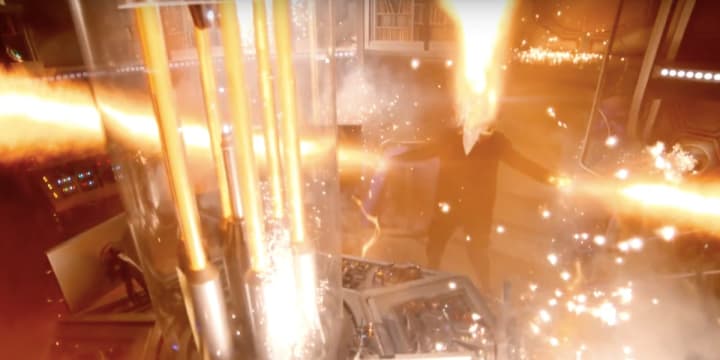 Chibnall's first series of Doctor Who, Series 11, has divided fans. The 'Whovians' as they call themselves either really love Series 11 or they really hate it. The current series has faced major changes due to Chibnall. Some of these are: introducing Jodie Whittaker as the show's first female Doctor, moving the show from Saturday's to Sunday's, and ditching the Christmas Special in favour of a New Year's Day Special.
With Series 11 still ongoing on BBC One and BBC America, it has been confirmed that Chibnall will, again, be penning Series 12, which will air in autumn 2019. However, it is rumoured that Series 12 will be Chibnall's last as it's reported he's not happy as the showrunner and already wants to step down. Fresh sources say:
"The second rumour that's currently doing the rounds is that new showrunner Chris Chibnall hasn't been happy behind the scenes, and is set to quit after Series 12."
This currently remains as a rumour until we get more information, but this seems likely as we know Chibnall never wanted to be the showrunner of Doctor Who and just wanted to write on the side. The next question on everyone's lips is: will Jodie Whittaker step down as the Doctor when Chibnall leaves? The source goes on to comment on the future of Whittaker by saying:
"If there is any truth to this rumour then it's also been said that Jodie Whittaker would not want to continue as the Doctor without Chibnall at the helm, and would leave at the same time as he did."
Again, it remains a rumour, and we await further news. On the other hand, it's been 'confirmed that after much speculation, Series 12 will in fact be airing in 2019 instead of the rumours saying 2020. The source, Starburst, were reportedly told by the BBC that "Series 12 went into production this week, and that it will definitely be broadcast next year, as part of the autumn 2019 TV schedule." Although, it comes with a catch. A separate rumour has said Series 12 will consist of just six episodes, which is four less than Series 11. But take that rumour with a pinch of salt for the time being.
Doctor Who Series 11 will be followed by its usual annual special like normal, however, it will be airing on New Year's Day 2019 instead of Christmas Day. Rest assured the Christmas Special is set to be reinstated next year after a petition (which you can sign here) was launched following the cancellation of the Christmas episode this year.
Doctor Who continues on Sunday's on BBC One and BBC America.
[Source: Starburst]