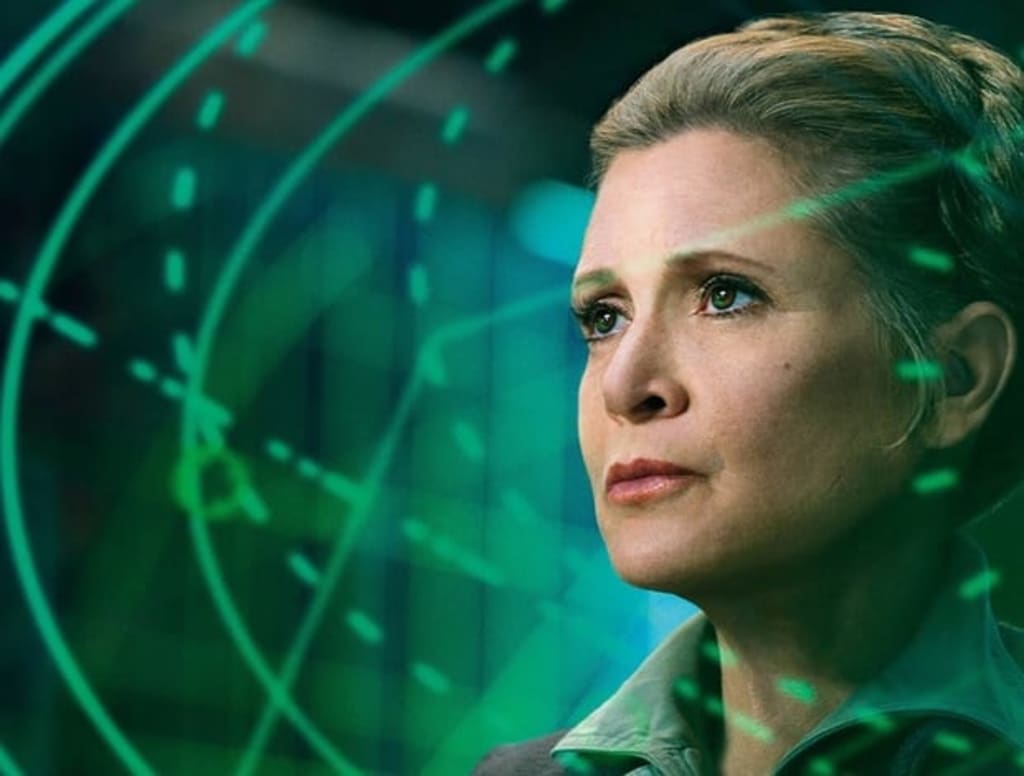 Star Wars Celebration 2017 has been an incredible experience for fans so far. With the franchise celebrating its 40th anniversary, and the release of the trailer for Star Wars: The Force Awakens, fans have had a lot to celebrate. But there's also been a sense of sorrow hanging over the event — because this, of course, is the first Star Wars Celebration since the passing of the late, great Carrie Fisher.
Carrie Fisher's death has left Lucasfilm in a difficult position. Princess Leia played an important role in The Force Awakens, and by all accounts she's a vital character in The Last Jedi. But, of course, Lucasfilm never planned for Leia's story to end in #TheLastJedi.
Where do they go from here? With rumors swirling that the studio would find a way to bring Leia back, Lucasfilm president Kathleen Kennedy has finally gone public.
Carrie Fisher's Princess Leia Will Not Be In Episode IX
In a statement that's sure to wrench hearts across the Galaxy, Kennedy told ABC News:
"Sadly, Carrie will not be in [Episode] Nine. But we will see a lot of Carrie in Eight."
It's an official statement, and it brings to an end months of speculation. In the wake of Fisher's death, fans speculated that Lucasfilm could yet use the character of Princess Leia. Attention immediately focused in on Rogue One's resurrection of Peter Cushing's Tarkin, with fans speculating that Industrial Light & Magic could use CGI to recreate Leia.
Lucasfilm wisely ruled that out after meeting with Fisher's daughter Billie Lourd, clearly considering it disrespectful to the legendary actress.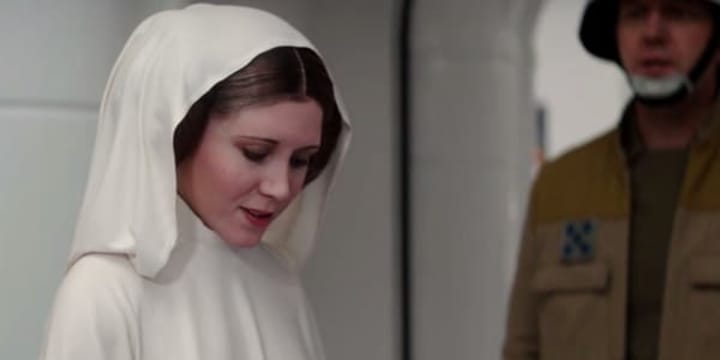 The last month has seen conflicting reports. Disney CEO Bob Iger himself clarified that The Last Jedi would not be changed to reflect Fisher's passing (he also restated that CGI would not be used to bring Leia back).
Then, just a few days ago, Carrie's brother Todd Fisher revealed that her estate has given permission for Disney to use recently-shot footage of Carrie Fisher in Episode IX. Referring to Todd's statement, Kathleen Kennedy simply said he was "confused."
It's The Right Move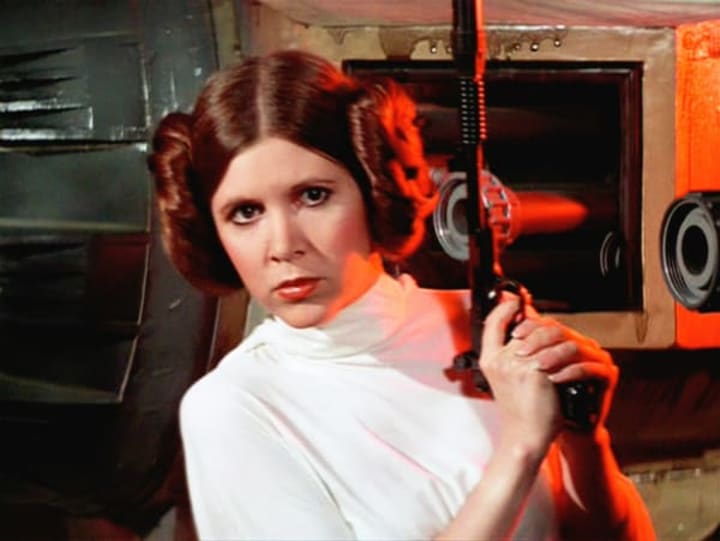 I have to say that I think Lucasfilm was facing an impossible situation. Contrary to popular perception, I don't think their first thought was how to please the fans; I think it was simply how to honor a colleague and friend.
Carrie Fisher's death has shaken the tightly-knit Star Wars community, and her friends are still grieving her loss. You can't help but get a sense of their grief when you watch that touching tribute from Star Wars Celebration.
At the same time, however "confused" Todd Fisher may have been, I can't help but feel a strong swell of sympathy. Explaining why the estate had given permission for Carrie to appear in Episode IX, Todd explained:
"[Billie and I] were like, 'How do you take her out of it?' And the answer is you don't. She's as much a part of it as anything and I think her presence now is even more powerful than it was, like Obi-Wan — when the saber cuts him down he becomes more powerful. I feel like that's what's happened with Carrie. I think the legacy should continue ... I think the people deserve to have her. She's owned by them."
It seems likely that Todd has confused The Last Jedi and Episode IX. If that's the case, he's unwittingly hinted that Lucasfilm hasn't removed Leia's role; but they have subtly changed it, using deleted footage in order to find a way to bring Leia's story to a close.
This still fits with the spirit of Bob Iger's earlier statement, given he was explaining that Leia's importance to The Last Jedi would go unchanged, but perhaps this means Leia's story will somehow be resolved before Episode IX.
The passing of Carrie Fisher was a tragedy that shook Hollywood, and even now her fans, family and friends are still reeling. It seems clear that The Last Jedi will be the final time that we see Carrie on the big screen; it will also be the last time we see Princess Leia, too.
The tragic loss of such an iconic figure is going to give that film a strange, bittersweet taste; even as we thrill at the latest Star Wars adventure, we'll also weep as we realize again that this hero has sadly passed away. And yet, of one thing I'm confident: Somehow, in some way, Lucasfilm will ensure that this film is a fitting tribute.
Reader insights
Be the first to share your insights about this piece.
Add your insights