Best Science Podcasts to Make You Smarter
Want to unleash your inner nerd? These science podcasts are just what you need!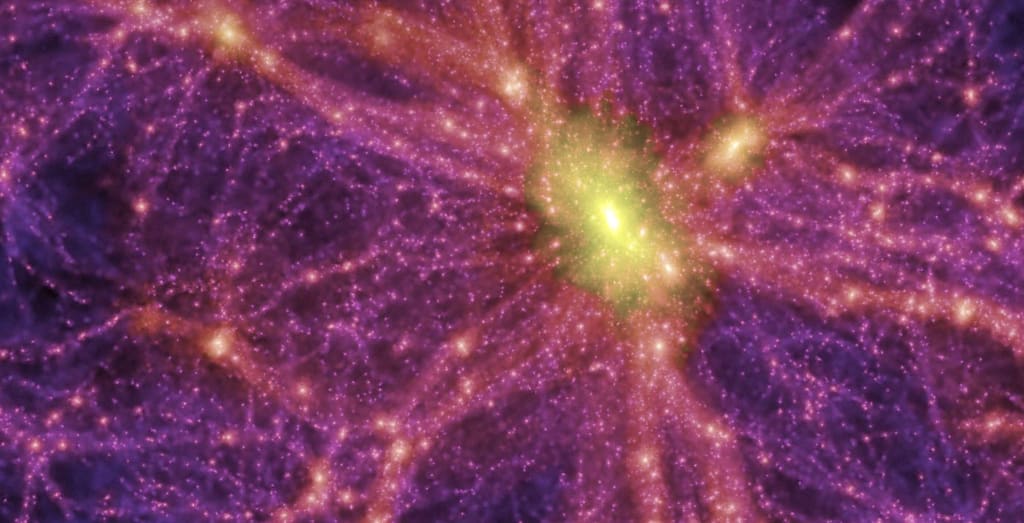 Though it used to be the mark of a nerd in school, being a fan of science is now cooler than ever before. With all the amazing discoveries today's leading minds are bringing forward, it's only natural to want to learn more about the universe around us — and the inner workings, too.
Science spans a vast amount of different specialties, and if you think about it, there's a field of science for everyone. If you're looking to enrich your life, and learn more about what's going on in the science community, these science podcasts have the facts you need.
Without a doubt, one of the coolest science podcasts to hit airwaves would have to be "StarTalk Radio." Part of the reason why it's so cool is because celebrity astrophysicist Neil DeGrasse Tyson is the one who hosts it — complete with his killer sense of humor!
This show features all-star scientists, awesome interviews, and celebrity guests, all discussing the stars, moons, galaxies, and physics of the final frontier. Interesting topics are always part of the show, so you never have to worry about a dull moment, or a dull celeb cameo.
Another pretty epically funny podcast on this list is "The Infinite Monkey Cage," which is hosted by comedian Robin Ince and scientist Brian Cox. The duo discusses science of all sorts, with a heavier emphasis on physics, science news, and theoretical stuff.
They handle all the topics with humor and wit — and that's why they're part of BBC's Channel 4 lineup. Ever wonder what scientists think of extraterrestrial life? Well, they'll tell you, and also make you crack up, too.
Scientific American's own "60-Second Science" has repeatedly been cited as one of the best science podcasts in the world. Why? Because it brings out all the most fascinating headlines of the day, and gives you a short-but-sweet summary of what you need to know.
Episodes are released almost daily, so you always get the freshest cuts of science news out there.
Originally a radio show hosted by NPR's Ira Flatow, "Science Friday" has become a podcast sensation on iTunes, due to its awesome guests, brilliant interviews, and credible coverage of the latest studies in all fields of science.
"SciFri," as it's regularly called, features guests like Neil DeGrasse Tyson and Elon Musks. Oh, and they also tell you fascinating tales from every corner of the scientific universe. You'll learn, you'll love, and once in a while, you'll laugh, too.
Yes, we've all seen the tee shirts that tell guys to "talk nerdy" to girls, but "Talk Nerdy" isn't just a kitschy line here. It's one of the coolest science podcasts out there, and it's hosted by Cara Santa Maria of "Skeptics Guide" fame.
As a journalist and science fan, Cara's goal is to help improve scientific literacy in the community. That's why "Talk Nerdy" is focused on teaching you important concepts that bolster literacy, while entertaining you.
Dr. Steven Novella was tired of seeing people eschew evidence over fact — and was even more sick of seeing bad science being the standard in so many communities. That's why he created "The Skeptics' Guide to the Universe," a podcast that's all about critical thinking, lifting the veil on bad science, and clearing up controversies.
Witty, intelligent, and incredibly thought-provoking, "The Skeptics' Guide to the Universe" is one of those science podcasts that will force you to think for yourself, and appreciate science for what it is.
Brought to you by the people behind HowStuffWorks, "Stuff You Should Know" isn't just one of the better science podcasts out there — it's also a fairly awesome pop culture podcast, too.
The topics broached by "Stuff You Should Know" run the gamut between learning how a giraffe's body can actually stand up to figuring out how global warming works. Sometimes, you might take a trip down memory lane with Crayola, other times, you might listen to awesome stories involving Satanism, or find out the science of identical twins.
No matter what you're hearing, you'll love it.
Perhaps one of the most unusual science podcasts on this list is "The Story Collider;" and much of that uniqueness is due to the format of the show. This podcast brings scientists, comedians, and other celebrities together, and lets them tell stories about when "science happened" to them.
Some stories are very much about human nature, while others are more about topics involving physics. No matter how you spin the tales, you'll find a deep appreciation for science in all its forms here.
"Quirks & Quarks" is one of the oldest science podcasts on the air, and like others, it started on public radio. Currently running in its 39th year, "Quirks & Quarks" is all about delivering the details on fascinating scientific news, discussing various fields of science, and just showing the world a slice of reality.
You don't need a Ph.D to understand this radio show, nor do you need to be too deep into science to love its humor and storytelling. It's quirky and quarky, and it's a great educational podcast straight from Canada.
Finally, let's talk about one of the trippiest podcasts in the field of science, shall we? "Stuff to Blow Your Mind" is another program brought to you by the guys of HowStuffWorks, but unlike "Stuff You Should Know," this program's all about making you think.
Trippy, philosophical, and somewhat reminiscent of The Matrix at times, this is one of those rare science podcasts that is better enjoyed stoned. Yes, it will blow your mind. It also will make you question reality — and that's pretty awesome.
About the Creator
Cato Conroy is a Manhattan-based writer who yearns for a better world. He loves to write about politics, news reports, and interesting innovations that will impact the way we live.
Reader insights
Be the first to share your insights about this piece.
Add your insights