Best Science Documentaries on Netflix
Combine education and entertainment. These science documentaries on Netflix seek to answer the things we can't fully explain and educate us on the things that we can.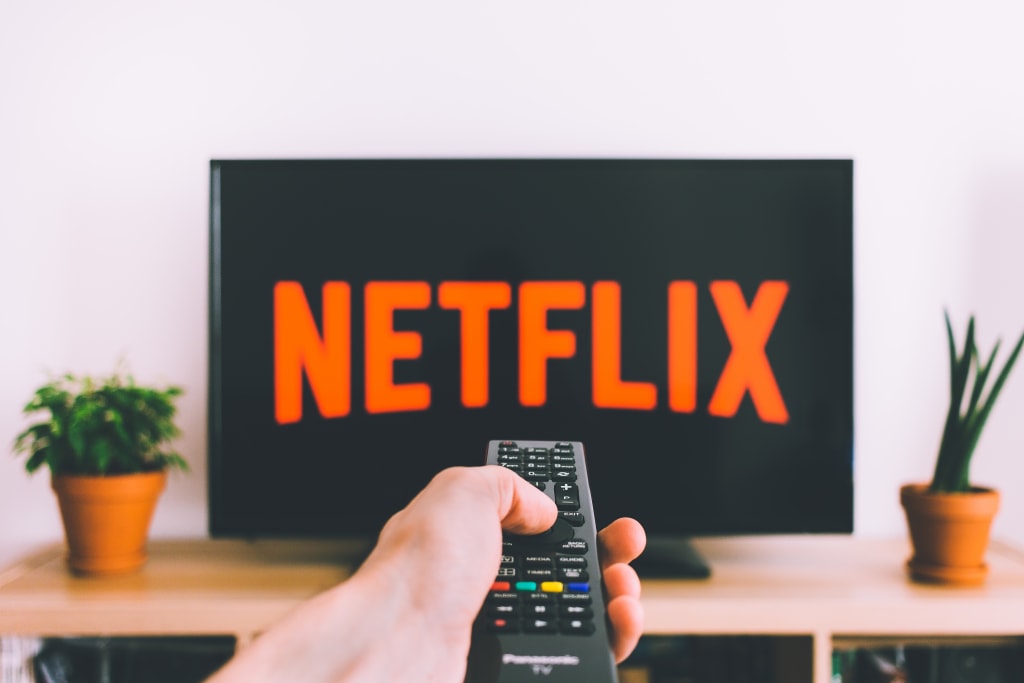 Photo by freestocks.org on Unsplash
Nature and science documentaries on Netflix can bring about a variety of emotions. Whether you're watching the best space documentaries or the best cryptozoology documentaries, these films can inspire a way of thinking that wasn't there before and maybe even act as a call-to-action, which may or may not be the intention. There is something to be taken away from each and every documentary. Whether it is an overall message, or a bunch of facts on a single topic or range of topics.
Let's dive into some of the most thought-provoking and entertaining science documentaries on Netflix!
Guided by the narration of David Attenborough, Planet Earth II is a captivating and informative look at animals from all over the globe. There are so many different creatures that people do not usually think about. These animals live fascinating lives and some in harsh conditions. Learn how these different animals adapt and thrive in their environments. Observe the lives of animals that would otherwise make for a horrific experience from the comfort of your home. The videography is top of the line thanks the advanced technology.
Take Your Pills is an informative warning about the use and abuse of ADHD medication, such as Adderall. Interviews from students, athletes, and mental health professionals come together to discuss the history of amphetamines and how their use has grown and evolved over time. The students talk about legal and illegal use of the drug, as well as highlight the prevalence of use around them and their school. Parents of children with ADD/ADHD talk about how Adderall has affect their lives. People on both sides speak about why they are for or against Adderall. The main question to take away from watching this documentary is whether the impact of Adderall is worth keeping it around.
For years, Leonardo DiCaprio has been behind the scenes doing his part to preserve our Earth. Despite doubt and criticism, Leo has thrown his hat into the ring when it comes to trying to get people to pay more attention to climate change. The well-known actor is using his influence to educate and inform people of what we are doing to our Earth and how we should work together to reverse the damage instead of furthering it. Climate change is an issue that many people either overlook, or simply do not believe in. In the United States, it is constantly debated, but the scientific facts still stand. This documentary emphasizes on fact that we need to do something before it is too late.
Becoming an astronaut is not something that just anyone can do. It takes true dedication to become qualified enough to go into space. Taking it all the way back to the 1960s, women were not allowed to join this prestigious category. This intriguing science documentary on Netflix tells the story of the brave women that were determined to defy all norms and become the first female astronauts. These strong, hardworking women retell their story of the rocky journey of making people see that women should be allowed to be involved in space research and travel. The daunting mix of rejection and triumph pulls viewers into the story of the first women in space. This documentary not only informs, but it is also inspirational. It sends a strong message about persevering through all odds against you.
There is so much beauty to be found in Latin America, from the culture of the people, to plants and animals that share the land. Hidden in all of that beauty lies danger from every angle. 72 Dangerous Animals: Latin America is not meant to turn anyone away from visiting, but it does serve as education as to what sort of creatures lurk in the shadows and have no problem attacking humans and other animals alike. The animals featured in this documentary are fast, strong, smart, or all of the above. They stalk their prey and do whatever is necessary to get their next meal, even if it means attacking a human.
Venture out hundreds of thousands of light years away with Neil deGrasse Tyson as he takes you on a journey well beyond the comfort of your own home. Neil deGrasse Tyson is a respected figure in his field that believes in sharing his wealth of knowledge with the rest of the world. Bring your imagination and learn about our solar system and beyond, in a way like never before. This captivating documentary takes viewers on a journey into space. Learn about the history and discovery of the concepts that govern what we believe to be true to this day. The interesting revelations in Cosmos are comprehensive and easy to grasp for those that are not in the field of science. Every time you look up at the stars, remind yourself that there is much more past the atmosphere of this Planet.
In this David Attenborough narrated nature documentary, the famed naturalist shines light on the deepest darkest parts of the ocean and the lives of its inhabitants. The oceans cover 70 percent of the Earth, which leaves much to be observed and studied. To this day, there are species of fish, animals, plants, insects, etc., that we have yet to identify. The Blue Planet aims to educate us on the abundant and diverse creatures of the ocean. There is almost the hint of a call to action in regard to our treatment of the oceans when it comes to pollution and plastic. Learn about birds that dive head first into the ocean to catch there caught-off guard prey, or some of the fastest swimmer in the sea.
The Ivory Game is a serious, heart-wrenching documentary about the Ivory Trade contributing to the death of thousands of elephants over the years. The whole documentary makes you wonder if you are unknowingly contributing to the Ivory Trade.
The Ivory Game also showcases the struggle of shutting down poachers in the ivory trade. Poachers are brutally killing elephants for their ivory and are willing to shoot anyone who gets in their way. The government is trying to crack down on this atrocity. Elephants are intelligent, and they are capable of encoding long-term memories, they know that they are being hunted for their tusks. Some elephants have even been seen trying to hide their tusks when humans are present.
Grab a blanket and visit some of the coldest places on Earth. Frozen Planet takes the audience around the globe to show us all about the interesting creatures that live and thrive in the 1/3 of the planet that is frozen. Learn about how animals adapt to the change in seasons and food scarcities. The audience will also get a glimpse of the impact of humans and how these resilient animals fight to stay alive and cope with the change in climate. From frozen forests in the North and South Pole, all the way to Antarctica, there are amazing and resourceful creatures lurking in every corner of the earth.
Follow Werner Herzog into the inferno as he showcases some of the worlds most active volcanoes. This documentary is unique in the fact that it takes an in-depth look at the culture of the people inhabiting the land near and around these lava-filled craters. Learn about the stories and practices that have been passed down many generations among the people of these hot areas. Werner goes where no one dares, in order to get a first-hand view of volcanoes from all over the globe. This documentary sheds light on what it is like to live so close to an active volcano. Learn about how people detect eruptions and respond to the threat of an eruption.
scifi movie
Mother of two, educator of many. Teaches middle-school biology and chemistry. Always interested in exploring the unknown.