Believe In Your ROBOTICS Skills But Never Stop Improving
AI and Automation is Presently Changing the Workplace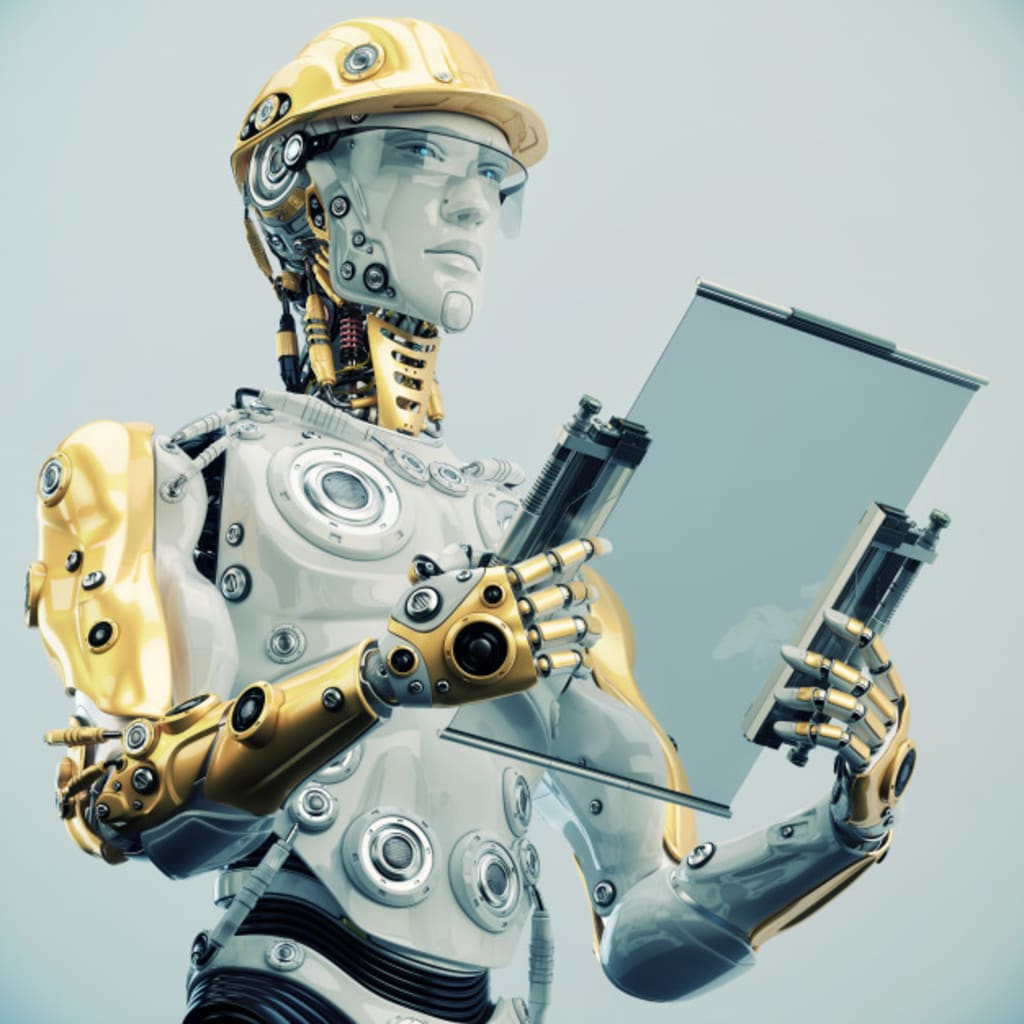 Automation has taken place everywhere, it does not stop whether we are ready or not to accept it. Innovations like robotics, Machine learning, machine to machine data transfers, vehicle transformations, flying cars will rapidly change the global economy and replace manpower. If we ask kids about their dream the majority of them will say technology. Yes, with the technological advancement everyone is interested in that from travel to healthcare, school to high-end professional course, each and everything lies under technology. Soon robotics will replace the human workforce and how it will affect government policy.
With the advancement in technology, experts compared machine working hours with human working hours. They estimate currently 55 hours performed by humans & 30 hours by machines. By 2021 we can predict the ratio will be reserved which creates a huge impact on the global economy.
About Robotics
The term Robot means any assigned work is done by Robots without human energy it means things are done automatically. Robotics associated with design, programming, and other scientifical areas and techniques which enable the robot to do the work creatively. The theory assures of moving and handling the task with the same frequency as the human used to do. Developed countries have designed robots for the mining industry, it assembles raw material into a solid product in less time. Another recent example we have that is self-driven cars, which avoid the need for a driver, it helps to manage household chores, all these tasks are designed and stored in machines. This is the primary function of Robot, now we can not imagine that robots can cook food, it is unreasonable, it needs the human mind only. In short, Robotics is less time consuming and related to programming & its function according to that only.
So we can say that robotics would include the ability to learn and execute the same like region, language anything. It works everywhere and meets the level of AI, AI is the most sorted technology in the science field, still, its vague for some field like it does not have thinking ability to examine real-world obstacles. Google Voice feature, Alexa, and Apple Siri are regular instances of AI.
Automation, IoT, and Robotics
In the past few years, technology is the most debatable point and it is dominating Digital trends. We are discussing high-end technology like cloud, big data, blockchain, etc. Many organizations are out there who have implemented these technologies to reach out to their audiences through SEO Services or AI. Robotics reshaping the science world and changing the definition of Digital solutions. Smart robots are suitable for online selling as it personalizes the things, grasp content, gather mass data, to formulate them into business solutions. Is not it incredible? Robotics will change the upcoming scenario and it saves money.
Just before a decade, large organizations were used to store data in server rooms which occupies large space but AI and cloud technology replace & ended with remote sharing devices. AI diverting all mundane tasks into digital platforms, as a result, the enterprise can now focus on fruitful tasks such as productivity and product analysis. Robots are being prepared & used to sharpen marketing results. We cant refuse the fact that robots only can the things which are stored in the device. Apart from that internet advertisements like pay per click service will never be controlled by robots and it will not change anything.
Imagine Your Friend Was Not Human, But Robot
This is quite challenging to accept a robot as our friend. Probably it's true, from the automatic train to thumb lock verification, self-servicing restaurants, everything is digital and instead of interacting with a human we interact with Digital humans. The reality is robots are treated as humans, serving us food and act according to our requirements. Not only in daily chores but some robots works in the Manufacturing industry to reduce operational cost, as it delivers the work more efficiently without taking rest. According to the report of PwC, more than 50% of manufacturers already using robots instead of manpower and improving product quality than before.
Robotics & Digital Marketing Going Together
Suppose that AI & robotics does not exist, then online advertisement would not emerge as so relevant and fidelity driven. Tools and innovations made to reduce the work but it can not replace humans. The interesting thing about robots is that they never become sick, it can work 24 hours and deliver quality results than humans. Many services like customer care system, copywriting, social media presence are getting better and applications like Alexa, chatbots and voice facility increases the customer satisfaction ratio in all way.
Content is everywhere from small templates to websites, applications, and social platforms. The ultimate goal of any company is to earn respect and revenue at the same time. Content increases brand engagement and builds trust in people's minds. Robots gather data and transform them into real stories like product reviews on the website. Moreover, it offers better customer service like google support at home, it helps the consumer to solve problems and increase business sales. So automization is not a bad thing but it feels like personal assistance everywhere.
Social media occupies an important role in AI and Digital marketing strategy. It filters the consumers according to their preferences and builds strong customer relationships. Robots can help to increase followers and communicate with users in a friendly way.
Robotics In Manufacturing
In some industries today, robots are working with human workers. For example, assembly robots are used in Tokyo, and their major task is to move goods from one place to another within workstations. Think a unit is not run by an individual human, it is operated by robots and one cloud-based system, where all networks, machines continually working, learning, and deliver the task as a single system without any malfunction. Robotics in manufacturing is such a boon as it increases quality, saves inspection cost & time and replaces traditional working methods.
Conclusion
We can conclude that the rise of the machine and robotics system will take over all the sectors soon. It's up to the marketer which technology is suitable for them which helps to generate leads and present a great deal. Around 65% of people have more trust in robots than humans and reasons are like it presents unbiased information, understands their feelings, helps them to solve problems, improves work culture and time is not far where AI and robots will change the relationship between managers and workers. It is reshaping the role of human resources and building talent.
AI and robotics will not stop working so it is advisable to take the chance of it to achieve business goals, as they are not perfect but give good results. In upcoming years, this process will remain continues and we should consider consequences before focusing on positive outcomes. Instead of hiring employees now organizations need AI partners to implement some functions to meet the changing scenario of customers around the world. So its time to convert our typical workforce into the digital age of the 21st century, we must educate our minds to understand that robots changing our lifestyle and making life faster.