List of Most Efficient PPC Tools to Support and Ensure the Growth of Your Business
Pay Per Click Advertising Tools To Grow Your Business Hassle Free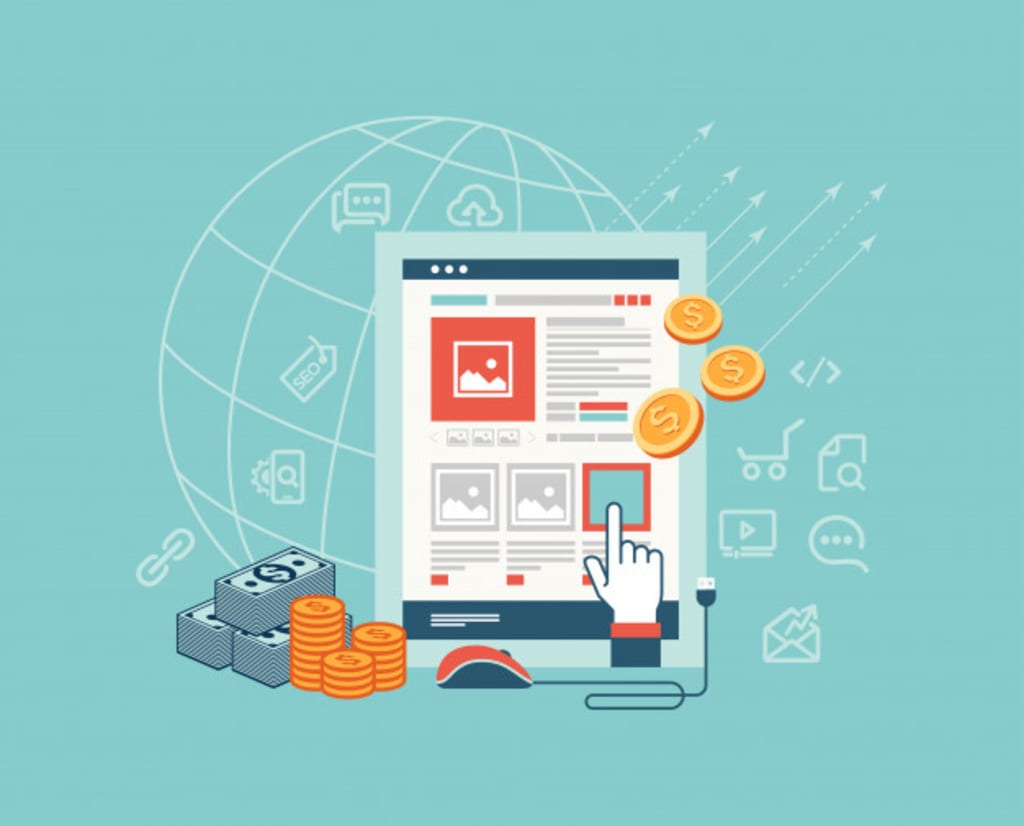 As the approaches of marketing and promoting a business has undergone changes, the digital world is ruling the industries and is directing towards online ways of marketing a business. With millions of internet users worldwide, it increases the chances of getting spotted among the potential customers and hence helps in extending the reach of one's business. Therefore, the concepts of online marketing are getting popular among digital marketers.
Pay per click advertising is one such aspect of online marketing which plays a vital role in making a business rise among its competitors and ensuring the business achieves success in the stiff competition out there. With promoting the products and services to potential customers on the top page, PPC advertisements guarantee more traffic to your landing page with promoting the services among potential customers. However, choosing the advertisements to be displayed on pages is of search engines' domain only. Therefore, it must be done with keeping all the criteria in mind to get your advertisement placed on the first page of search engines.
And the choice of tools for designing one becomes important as an efficient tool can lead to the success of your advertisement with attracting more traffic to your website which ultimately results in increased leads and also influences the sales. Therefore, here is a list of such tools given which can help you in designing an efficient PPC advertisement that ranks high in search results when users search for you.
Google Ads Editor
Google Ads Editor is a free tool used for designing and creating an advertisement that can suit your requirements and it is best at what it does. A downloadable application supporting the management of Google Adwords campaign of yours, Google Ads Editor supports the offline mode where you can make changes offline and later it can be uploaded online and also the bulk of changes done simultaneously is supported. Offered by Google, it is one of the best free tools to get your advertisement developed and designed according to the required criteria.
Optmyzr
An award-winning and PPC experts' toolkit Optmyzr includes many capabilities that can make it one of the best software to use for designing and managing your PPC tasks. It includes various tools, scripts, and workflows to help you out with your PPC tasks that too at unbelievable prices! Also, the artificial intelligence used in it supports multiple languages and delivers the reports in the preferred language according to the account. Therefore, a good option for getting your PPC tasks handled efficiently is right here and is being used and preferred by the experts also.
Bing Ads Editor
A similar approach as Google, Microsoft offers this downloadable application to save changes in bulk with completing them offline and uploading them once completed. The Bing Ads Editor also allows importing of data from Google campaigns to it with an easier user interface for performing this task. This tool supports multiple account management to make it easy for you to manage various campaigns all at once.
AdEspresso by Hootsuite
Allowing to create and manage multiple campaigns all at a single place, AdEspresso by Hootsuite supports and fits the requirements of marketing enterprises too. Adding the feature of analyzing the campaigns created and executed in the AdEspresso itself, it provides better insights in where your campaigns and efforts have reached and can also inspire changes and updates accordingly. Also, AdEspresso University integrated into the software helps you in increasing your knowledge and help you with learning more about PPC. Therefore, not only an expert PPC agency but also, any beginner with PPC can learn more from this tool. Therefore, AdEspresso projects itself as an ideal software to choose for.
WordStream Adwords Performance Grader
This performance grader tool by Wordstream offers insights into your Google Adwords campaigns and also indicated the sectors where you can improve your approach and get better results. As the analysis by experts supports you in knowing where you lack, this expert grader helps in improving your efforts and also save on costs by avoiding unnecessary investments. The key point of using this performance grader is, it is free! And it also helps in learning new approaches to marketing by pointing towards the places where you might be wrong.
Google Trends
Google Trends analyzes the volume of search queries and shows the top according to languages. Simply, it provides information about how many times a keyword gets searched by users and lets you know the stronger keyword which gets searched very often. Providing the data and insights in a graphical form, it allows better interpreting of data and also lets you know the interest amount of a particular keyword. Therefore, it makes it easier to know the set of keywords to use and get highlighted in the top searches where your potential users are looking for your services or products.
Google Keyword Planner
In order to reach the right masses, it is important to know what they are typing when they are searching for your services or products. Therefore, keywords hold their importance when designing an advertisement campaign for marketing your business and Google Keyword Planner is here to serve you with the best it has. It suggests and helps in finding the appropriate set of keywords which can be used to get your PPC ad highlighted in the pages where most of your potential customers are and hence improve the visibility by getting displayed in the search results while making more traffic and leads through this relevant traffic.
PPC Protect
As for every click received on your advertisement, your business is paying a fee, it becomes important to save yourself from the dummy clicks or click frauds. But do not worry, PPC Protect is here to save you from the dummy clicks received from your competitors, click farms and robots. Saving on the costs you spend after your PPC advertisements, PPC Protect is an award winner software which needs to be implemented on the advertisement campaigns and enjoy the benefit of being saved from the fraudsters. As this software keeps an eye on every user who comes to visit your website, the source doesn't matter as it scans every user no matter how they have been redirected or have reached here.
Therefore, these tools ensure that your pay per click ad campaigns are following the right path and helps in designing an effective advertisement that achieves a place at the top among the tough competition with better use of keywords and being the one that search engines prefer to showcase among the searches. However, the success of an advertisement ultimately depends upon how you design it and use it to influence more leads flowing towards your website but these tools help in making better efforts at achieving the position that every marketer dreams of.